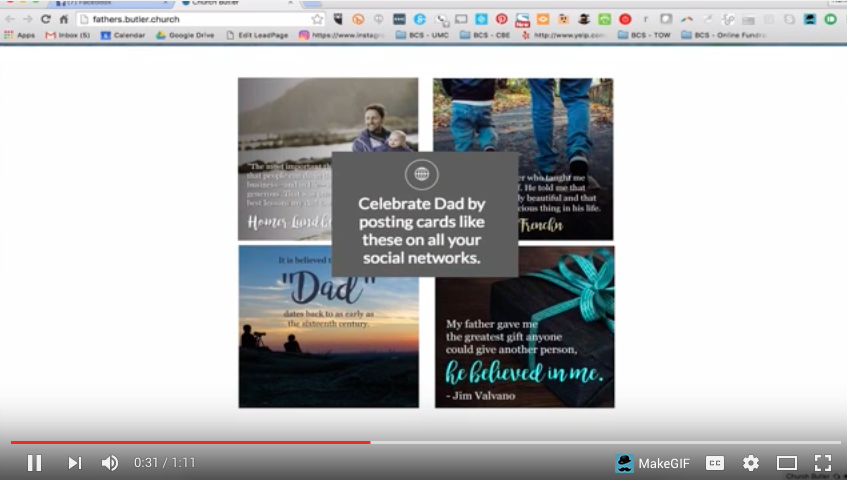 Screencast: How To Download The Father's Day Social Media Kit For Your Church
I recently posted a PDF resource download which contains a list of 100+ Bible Verses which have ties to themes of fatherhood — just in time for Father's Day.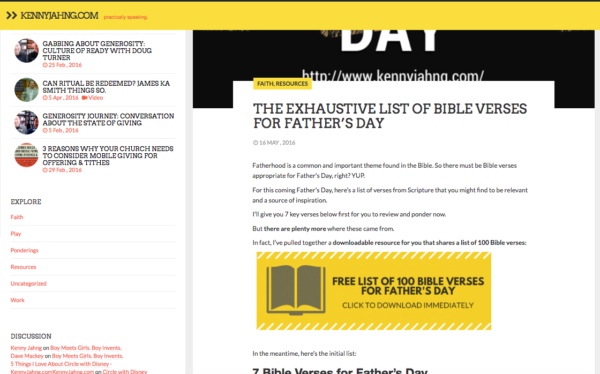 Today, I want to share a professionally designed collection of social media quotes cards (text over graphics) that's perfect for promoting Father's Day Sunday Services at your church.
The free offer is available at: http://fathers.butler.church
Does your church do anything different for Father's Day? Share your example, whether large or small with me in a comment below.
About Author