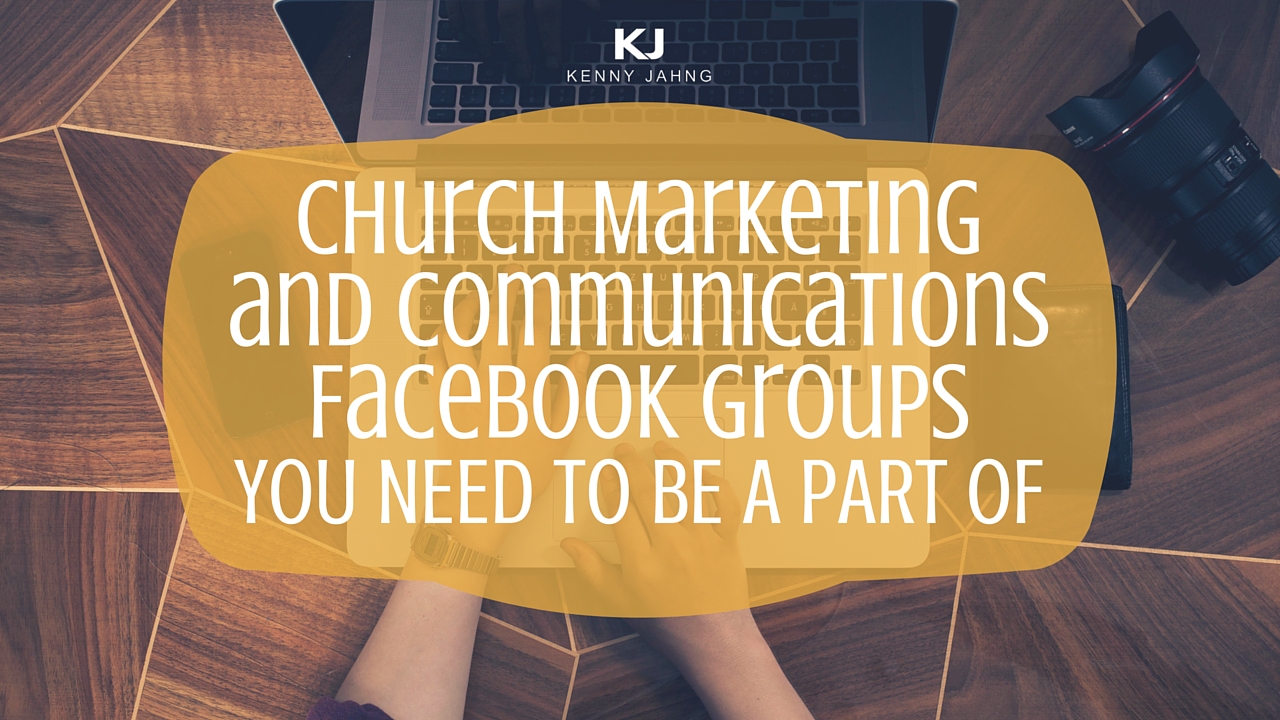 Church Marketing and Communications Facebook Groups You Need To Be A Part Of
Nowadays, more and more churches have been taking advantage of marketing and communication as an effective tool for reaching out to the community as well as to every nation all over world.
But with everything evolving as quickly as it is these days, doing it alone just isn't enough. Sometimes having a peer community for sounding board input, exposure to new tactics and more is what you need.
In reality, church volunteers or staff that have deep marketing knowledge are few. It's easy to execute poor marketing especially if you don't have someone who deeply understands both the struggle and the joy of doing ministry for God to look  to for inspiration and feedback.
If you are a church marketer, a social media manager volunteer or one of the church's communicators, these Facebook groups are for you. Some of these closed groups have been quite helpful as well as fun by providing a community of like-minded like-driven peers. I encourage you to join and to connect with people with the same passion and get ideas for your church communications efforts.
Church Communications is a closed group with 2,554 members as of June 2016z This is a group for church communicators and some non-profit marketers. Members of the group ask opinions on branding, bulletin/DM designs, websites and more. Their weekly discussions happen on Wednesdays while on Fridays, they encourage their members to share their own blogposts or articles on what they are working on with #BPF (Blog Post Friday!). Katie Allred manages this group.
Church Social Media Managers


Church Social Media Managers, a closed Facebook group, has over 2,592 members. The group's main focus is to support all page administrators (any social media platform) for their church.
Church Social Media Ideas


Having 166 members, Church Social Media Ideas is a group for discussing ideas on how to manage church's social media accounts. Join this group if you would like to meet fellow marketers and also share your inputs on church marketing.
Church Communication Strategies


This closed group is composed of 132 members wherein they aim to explore communication strategies of big and small churches.
Visual Church Media


With over 10,962 members, Visual Church Media group seeks to equip visual church media leaders in sharing their inputs on design and other related topics.
Church Marketing Idea


Church Marketing Ideas is a closed group with 74 members. This much smaller group focuses on how to market your church on campuses and in your community. Group members are invited to share their insights on branding, advertising and marketing.
WHAT GROUPS AM I MISSING? Any others we should add to the list?
About Author