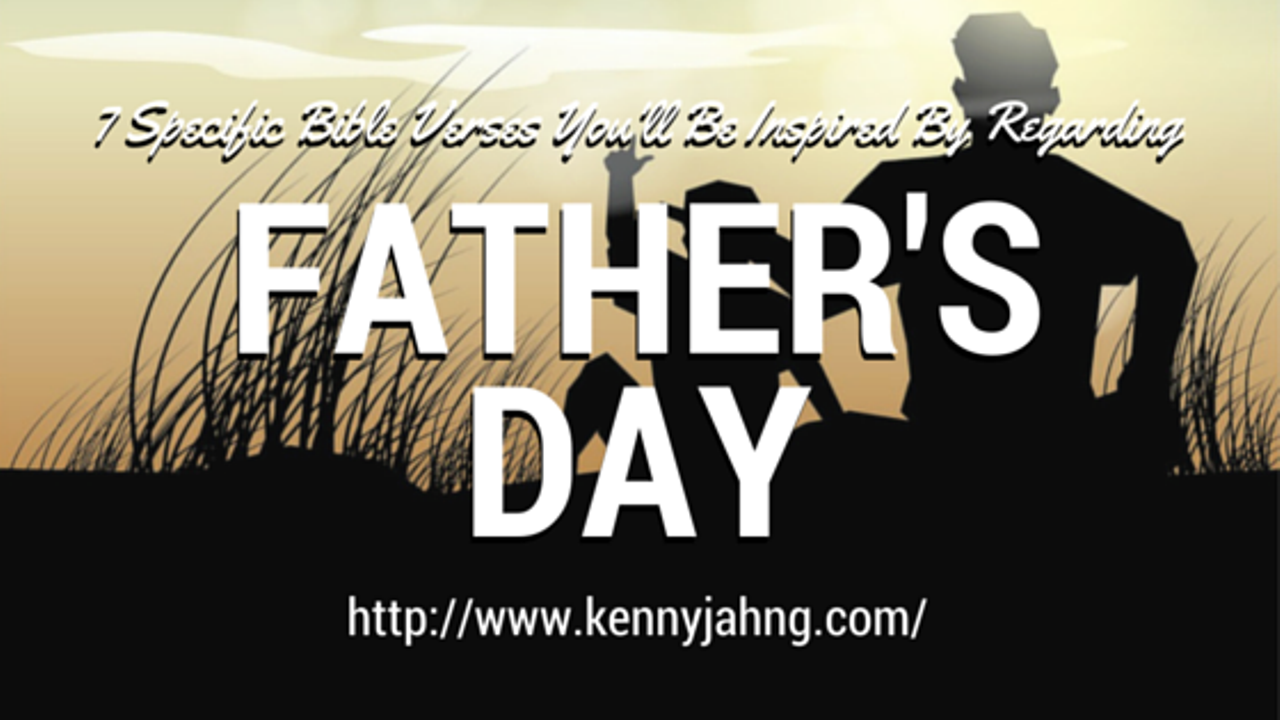 The Exhaustive List of Bible Verses For Father's Day
Fatherhood is a common and important theme found in the Bible. So there must be Bible verses appropriate for Father's Day, right? YUP.
For this coming Father's Day, here's a list of verses from Scripture that you might find to be relevant and a source of inspiration.
I'll give you 7 key verses below first for you to review and ponder now.
But there are plenty more where these came from.
In fact, I've pulled together a downloadable resource for you that shares a list of 100 Bible verses:

In the meantime, here's the initial list:
7 Bible Verses for Father's Day
Galatians 4:6
Because you are his sons, God sent the Spirit of his Son into our hearts, the Spirit who calls out, "Abba, Father."
Deuteronomy 5:16
"Honor your father and your mother, as the Lord your God has commanded you, so that you may live long and that it may go well with you in the land the Lord your God is giving you.
Hebrews 12:7
Endure hardship as discipline; God is treating you as his children. For what children are not disciplined by their father?
Ephesians 6:4
Fathers, do not exasperate your children; instead, bring them up in the training and instruction of the Lord.
Luke 11:11-13
"Which of you fathers, if your son asks for a fish, will give him a snake instead? Or if he asks for an egg, will give him a scorpion? If you then, though you are evil, know how to give good gifts to your children, how much more will your Father in heaven give the Holy Spirit to those who ask him!"
Colossians 3:21
Fathers, do not embitter your children, or they will become discouraged.
Psalm 103:13
As a father has compassion on his children, so the Lord has compassion on those who fear him

Any more to add? Please share your favorite fatherhood or Father's Day Bible Verse in the comments below.
About Author