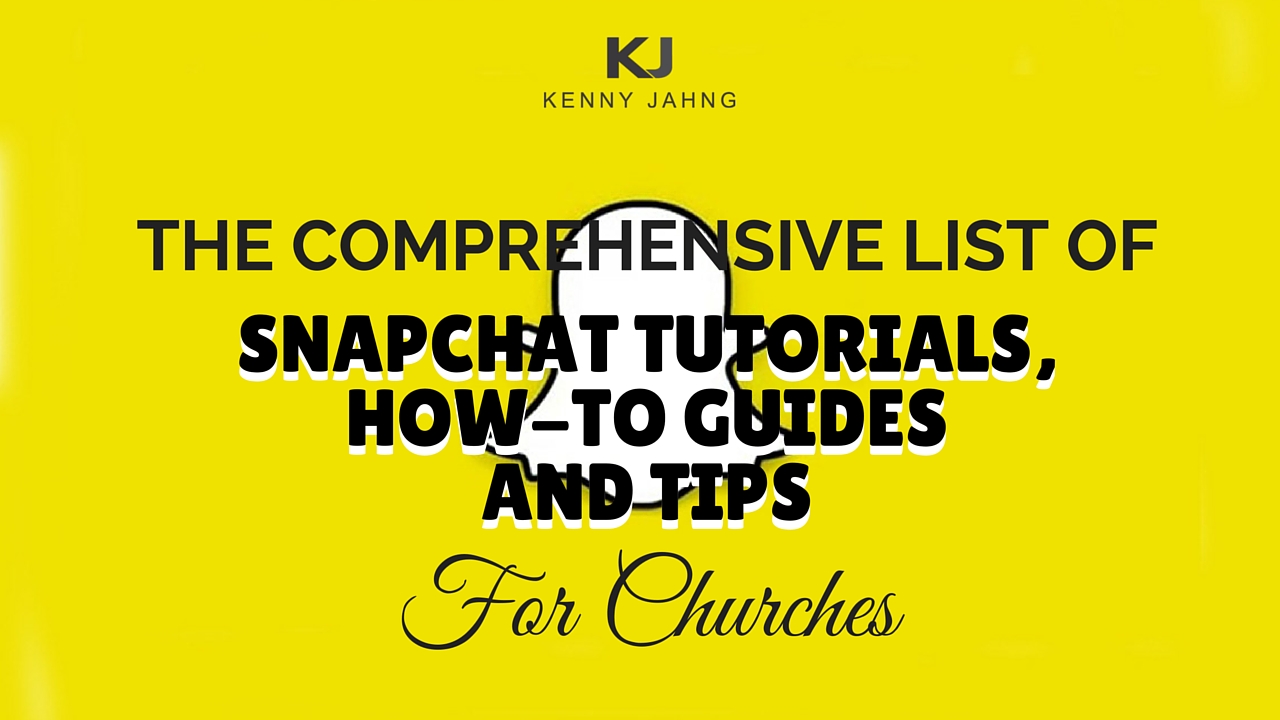 The Comprehensive List of SnapChat Tutorials, How-To Guides & Tips for Churches
SnapChat is the new kid on the block, even though it's been around for awhile. It hasn't really been considered as a main platform for churches and most organizations to date — even Jay Kranda and I didn't include it in the tour of social platforms within our free Social Media Jumpstart microcourse. But today, perhaps you're in need of some SnapChat tutorials?
I'm starting to sense that church communicators are waking up to the platform and it's opportunity just now. And people are starting to test it out based on the rising buzz I'm hearing about it on the web and in communities (ironically on Facebook).
Here's a list of early pieces that church leaders might want to review – tips, tutorials, how-tutorial guides that some of our peers have put out already for you to begin with!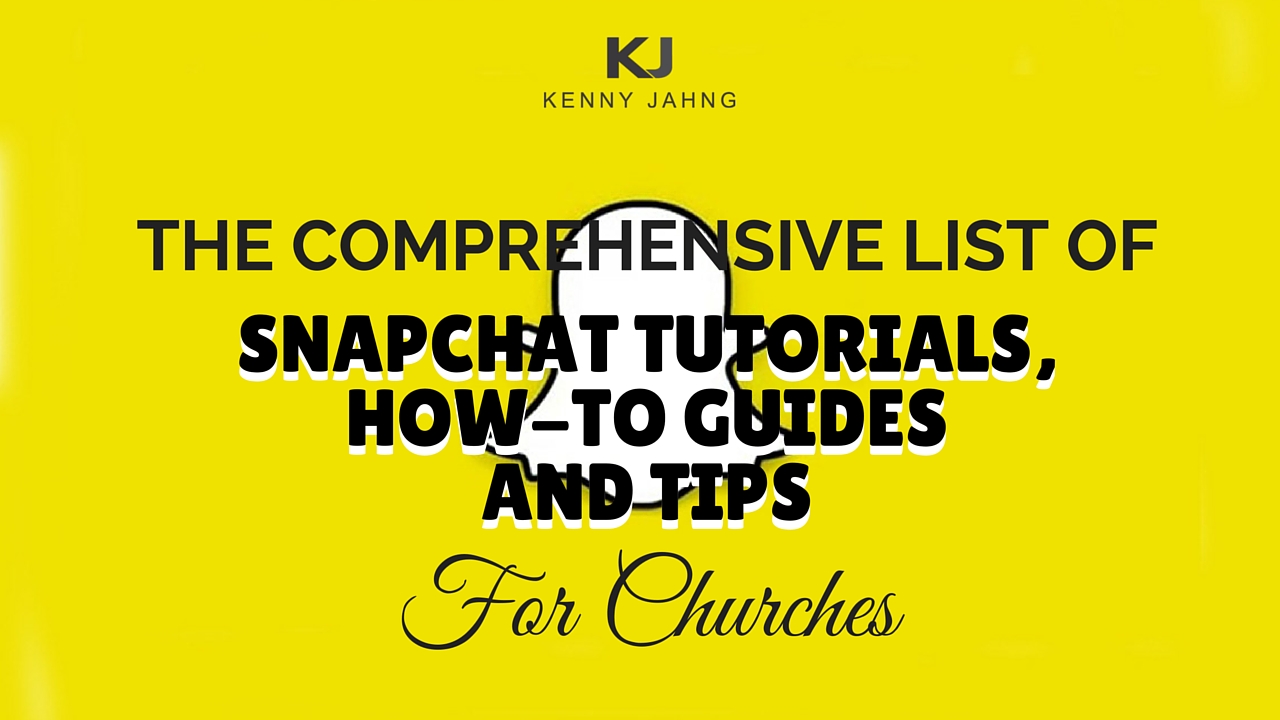 SNAPCHAT TUTORIALS, TIPS, HOW-TOs & GUIDES
3 Steps to Starting a Church Snapchat Account
Want to build relationships within your church family and your community? Read this awesome article to find out how Snapchat can play a role in making it possible.
Church Snapchat Guidelines
This article talks about the reasons to use SnapChat on a church, do's and don'ts, and how to maximize SnapChat in a relevant manner.

How to Use SnapChat for Churches
An interesting post that shares three tips on how to use SnapChat for churches.
Best Practices Guide to Snapchat for Churches
If you're thinking about starting to use SnapChat in your church, this site offers a step by step process on how to use the application effectively.
How to Embrace Snapchat as a Church
This one explains the how-to, when to and why use SnapChat for churches.
How to Use Snapchat to Reach Millennials
A great blog post on how to use Snapchat to reach millennials.
How Churches Can Use Snapchat To Reach More Millennials
Another interesting post that shares tips on using SnapChat for your church.
5 Ways to Use Social Media During Worship
You'll want to read this if you are thinking about using Snapchat during worship service.

71% Of People Under 25 Are Using This Social Media Platform. Is Your Church?
An article regarding facts and things to consider before using Snapchat in your church.
BLOG POSTS ABOUT SNAPCHAT PROS AND CONS
What I Learned from Our Church's First Week on Snapchat
The author shares his observation after using SnapChat in their church — mostly pros and cons.
Should The Church Be Using SnapChat To Reach Its Young People?
Looking to reach out the youth in your church? This one's for you.
Snapchat for the Church? Possibly!
This article touches on factors to consider when using Snapchat for churches.
Student Pastors, Stop Being Afraid of Snapchat
Discover cool ways in using SnapChat for your ministry by reading this blog post.
Finding God On Snapchat: Jews, Christians And Muslims Connect With Millennial Believers One Snap At A Time
Find out how Snapchat can be used as an effective tool to connect with people of different cultures millennial believers.
Making the Case for SnapChat and the Church
See the author's recommendation on how SnapChat should be used in churches.
Snapchat spirituality: How technology can be a force for religious good or evil
An interview with Jefferson Bethke, a famous Youtube personality, describes his thoughts on Snapchat usage for churches.
Why You Should Stop Using Snapchat
This one leans onto the negative side. It talks about the negative effects of using Snapchat for the Christian youth of today
Why Your Church Should Be On SnapChat!
Another one on the positive side! You would want to read it if you are looking for more reasons to use Snapchat in your church.
BLOG POSTS OF SNAPCHAT EXAMPLES IN ACTION
All Churches Should Use Snapchat
What's interesting about this article is it hit two birds in one stone. It talked about positive reasons on why use SnapChat in your church and examples of churches that have been using the application.
5 Reasons Your Church Should Use Snapchat (Plus 5 Accounts to Follow!)
Check out the list of churches that uses Snapchat from the article of unSeminary.
Check out these religious leaders using Snapchat to share their faith
The article points out examples of religious leaders using Snapchat to share their faith.
And if this reading list doesn't do the trick, perhaps a more visual approach to learning about SnapChat will suit you.  Either way, it's time to get up to speed on this social network.
Do you know of any other SnapChat guides, how-to articles or tutorials that church communicators might like to review? Please share a link to it in a comment below so we can add to this list.
About Author