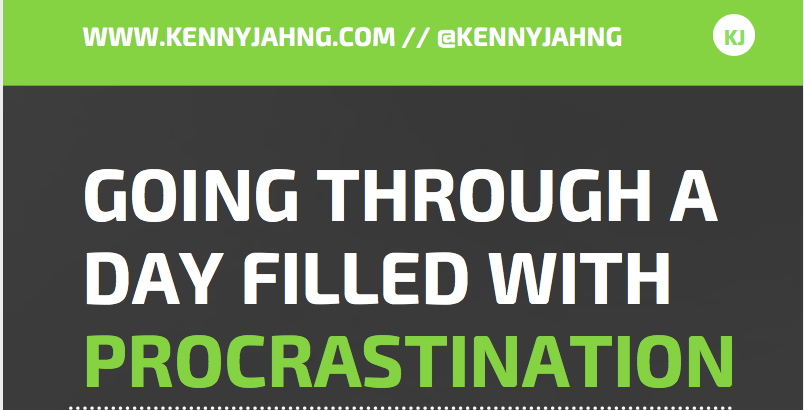 Going Through A Day Filled With Procrastination
TODAY IS A DAY OF PROCRASTINATION.
I'm sitting in a Panera Bread cafe, supposed to work on a massive presentation I'm supposed to give this week. But instead, I've got the procrastination bug and doing this infographic for your content consumption pleasure.  Hope you like it!  And shout out to @Kangsta for giving me a ring just now to help me achieve excellence in procrastination. I love chatting it up with that guy!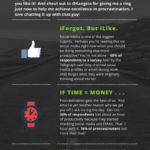 HELP ME GET BACK ON TRACK.
Can you tweet me or comment on this post at www.kennyjahng.com (I get alerts) so that it will poke me a bit and remind me to wake up and smell the coffee. . . and get back to work?  Use the hashtag #WAKEUPANDWORK
@KennyJahng Wake up and get back to work! #WAKEUPANDWORK This is what I've been accomplishing today:
Click To Tweet
About Author