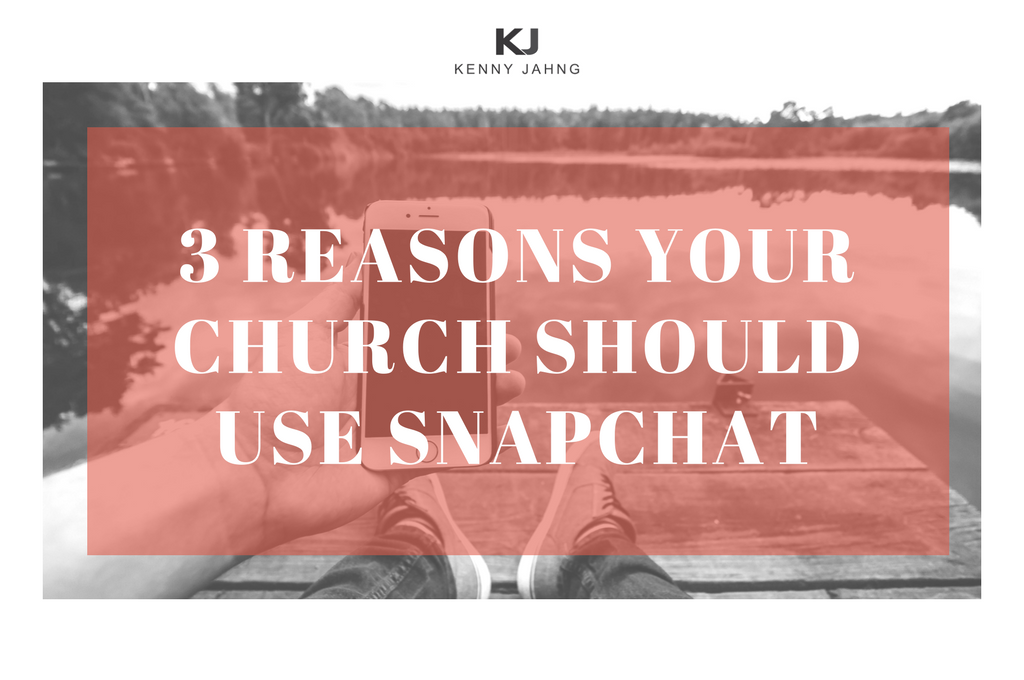 3 Reasons your Church should use Snapchat
I wonder what a time traveler would think if she traveled forward in time to 2017. They'd expect to see flying cars and robot butlers. Instead, they would just see people constantly looking at themselves on their handheld devise. Like a weird digital mirror.
I remember when I first downloaded Snapchat on my phone. Admittedly, I was overwhelmed. I was standing in a group of people, but I slowly raised up my phone to take a selfie. I made a goofy face and published it to my story (this is the main content feature of Snapchat). Suddenly, I looked up and found that everyone was starring at me as if I had three heads. Snapchat was admittedly awkward when it first started out, because people used to take their selfies in private. Front-camera-focused social networking apps have changed this.,
Snapchat has really helped normalizing the quick selfie pose, even when you are with a group of friends. The company has over 100 million users – and it's on the rise. Every moment, there are millions of people, like me, is slowing raising their phones to their faces and taking dog-filter selfies.
With those millions of active users – the question is simple.
Should your church join?
I certainly think you should.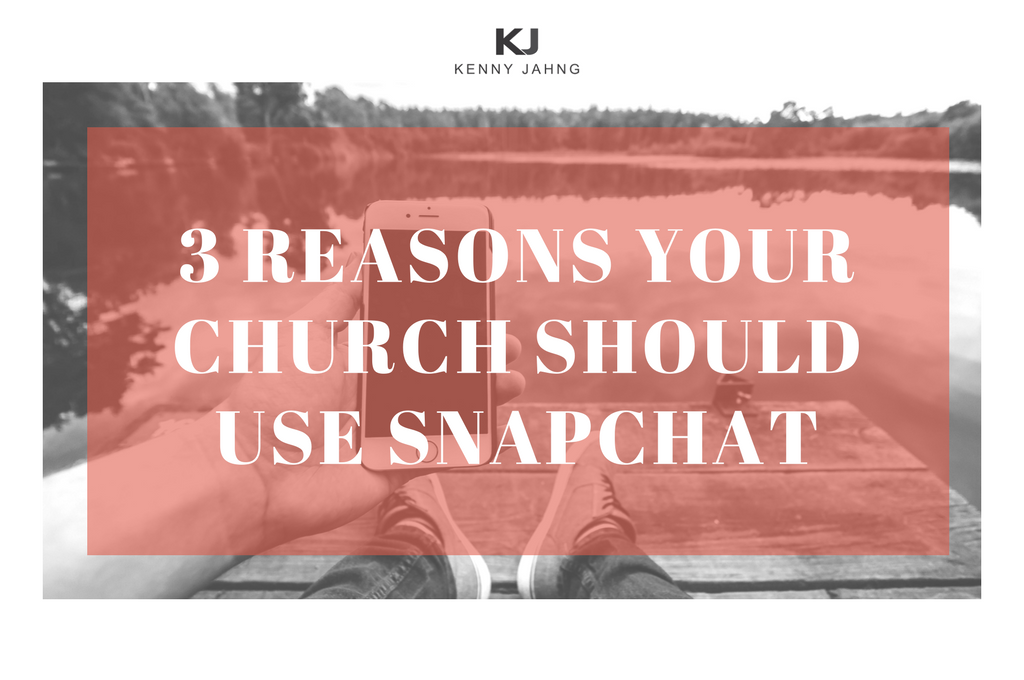 A Major Demographic is on Snapchat (Youth & Young Adults)
As a youth pastor it is no surprise to see my students on their phones. These kids are not on facebook, twitter, or even instagram. They are overwhelmingly using Snapchat. I even had one student tell me that she spends over 6 hours a day on Snapchat! Isn't that crazy!?
Now she might be the exception, but out of Snapchat's 100 million users over 70% of them are under 34 and 45% of it's users are between 18-24. Most are on it everyday!
The cornerstone of good marketing is getting people's attention. Simply put: you need to be where people are. if you are a church that wants to get the attention of this demographic, then this is the social media platform to do it.
While Instagram is desperately trying to steal snapchat's audience, there appears to be some serious brand loyalty with their community. I tried suggesting Instagram stories to my students and they don't want it. Simply because Snapchat is their platform and they are loyal to it.
Snapchat encourages authenticity.
On most social networks, we run out photos, graphics, and videos through a production process. This is not the case with snapchat stories.
Snapchat offers tremendous value to organizations because it allows behind-the-scenes access and unpolished connections.
This might make some of you cringe, but this is why I have grown to love snapchat.
It gives people a window into your organizations day-to-day operations. This helps people identify and connect with your ministry in a new way. Authenticity is very important to this generation.
Authenticity will help develop community in your church.
This is like the difference in getting to know someone in the waiting room at the dentist versus hanging out with them while watching March Madness I'm their apartment. It's safe to assume the connection developed in the later example is stronger than the first.
Snapchat has one of the best ROI's
The key reason I think Snapchat is such a valuable tool for churches. Snapchat allows you to create "filters" that impose over people's snaps with your custom-desgiend messaging on them for a small fee. On-Demand filters equip your audience to share your visuals with their friends.
The amount of reach you can get with a small upload fee is outstanding.
This is a great tool for your student services, events in your community, or even for your upcoming Mother's day services.
The beauty of the on demand filters is that they do not cost a whole lot. I recently purchased a filter for only 5 bucks to run during a youth rally.
The sheer amount of reach and engagement we received put Facebook ads to shame.
Here are the numbers I received from the filter: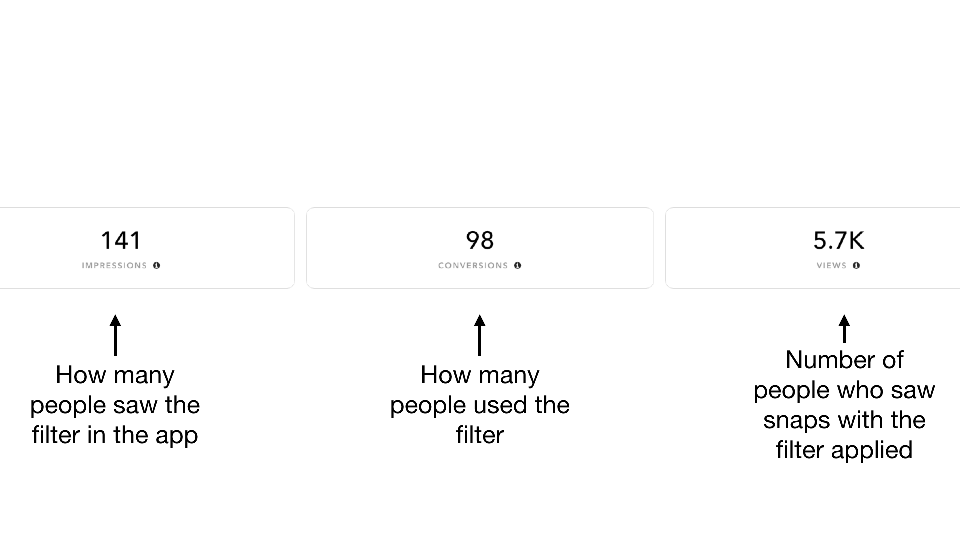 So 5,700 people saw our filter with our branding and it only cost as much as a unicorn Frappicino. That is crazy! You should definitely be taking advantage of this as a church it is a great way to get your name out there in the community.
Bonus:
I know what some of you are thinking. I am still not going to use it because Snapchat can be used for less-than-nice purposes. Yes, I get it. I deal with it and I am well aware of it. Just because something can be used to evil, it doesn't mean we should avoid it.
There is some pretty bad stuff on the internet. Very few churches would boycott the internet for that purpose.
Sometimes it seems like people have made snapchat into a scapegoat. Don't throw the baby out with the bathwater.
The beauty of the church is that we get to shine light into that darkness and use what was intended for evil and use for good.
One thing worth mentioning:
Even though snapchat is great for your youth and young adults.
Instagram is an amazing tool that appeases both point one and point two. Thefts part of instagram stories is that your story-telling is also attached to a preexisting account & landing location where people can learn more about your church.
Bottom Line: Be where the people are, make some fun content, and impact the world for the gospel.
---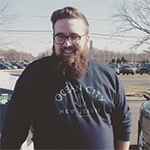 Brandon Swain is the head developer at For Ministry Resources and the Youth Pastor at Lakeshore Baptist Church. He is a graduate of Davis College in Johnson City, New York. Brandon felt the call into ministry when he was 17. In college, he developed his passion for preaching, teaching, and connecting with pastors.
About Author