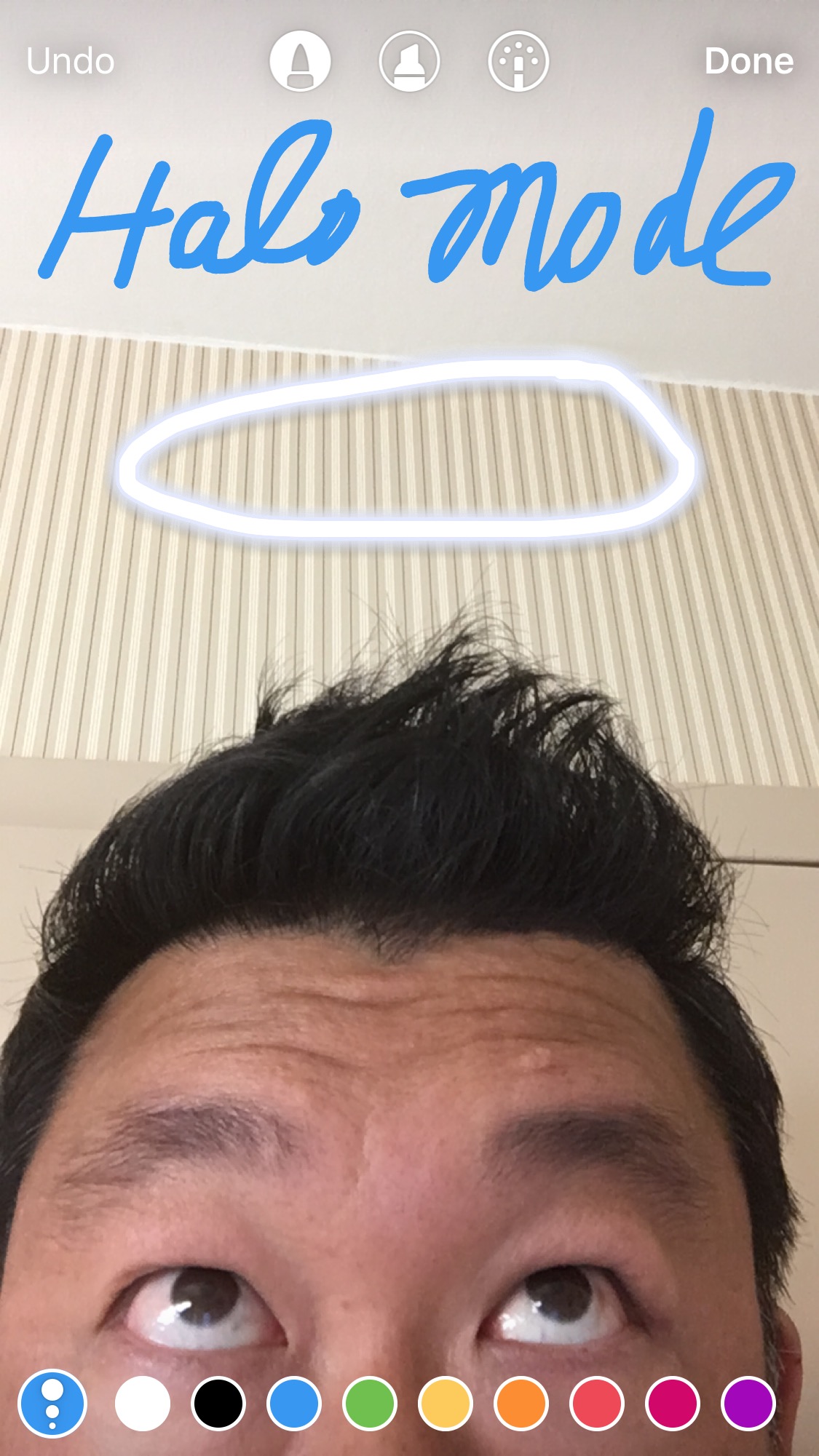 3 Surprisingly Simple Yet Creative Ways Your Church Can Use Instagram Stories This Sunday
Instagram showed up and surprised everyone recently with their copycat launch of a new feature: Instagram Stories.
If you haven't updated your Instagram app, go do that now and come back. I'll wait. . .
So while people's attention is focused on figuring out Instagram Stories and having fun going through other people's Stories, this is the perfect time for your church's account to start publishing Stories regularly.
3 SIMPLE WAYS TO INCREASE ENGAGEMENT USING INSTAGRAM STORIES
1. INVITE THEM TO CHURCH. Show your teams setting up and getting ready for Sunday morning services. Worship band practicing. Coffee pot being turned on. Opening the front doors. Finish with a clip doing a talking head shot with a direct & friendly CTA "Get up, get the family in the car and head on over to ______ Church. We're getting everything ready for you this morning!"
2. INTRODUCE YOUR VOLUNTEERS. Have a couple of people say their name and what they do on Sunday."Hi, I'm Kenny and I help with parking and greeting everyone as they come in to church!" "Hi, I'm Fran and I help out in the Toddlers room." Etc. End with a CTA asking people to say hi to them when they seem any of the vol's today at church. "Make sure to say hello and thank our supercalifragalisticaspialidocious volunteers when you see them this morning at ______ Church!"
3. HAVE FUN. Try a Fan Fave – do a man-on-the-street type series of clips asking one question each to random people (perfect to do Sunday morning before services begin): BIBLE OR NOT. Simply read a phrase and ask if it's from the Bible or not!
Here are some "NOT's":
God helps those who help themselves.
This too shall pass.
God works in mysterious ways.
Money is the root of all evil.
Spare the rod, spoil the child.
Do unto others as you would have them do unto you.
Cleanliness is next to godliness.
The eye is the window to the soul.
You can find some fun fact "in the Bible" verses too. Do a couple of a row. And then ask people to "reply with your own suggestions for the next time we play at _____ Church!"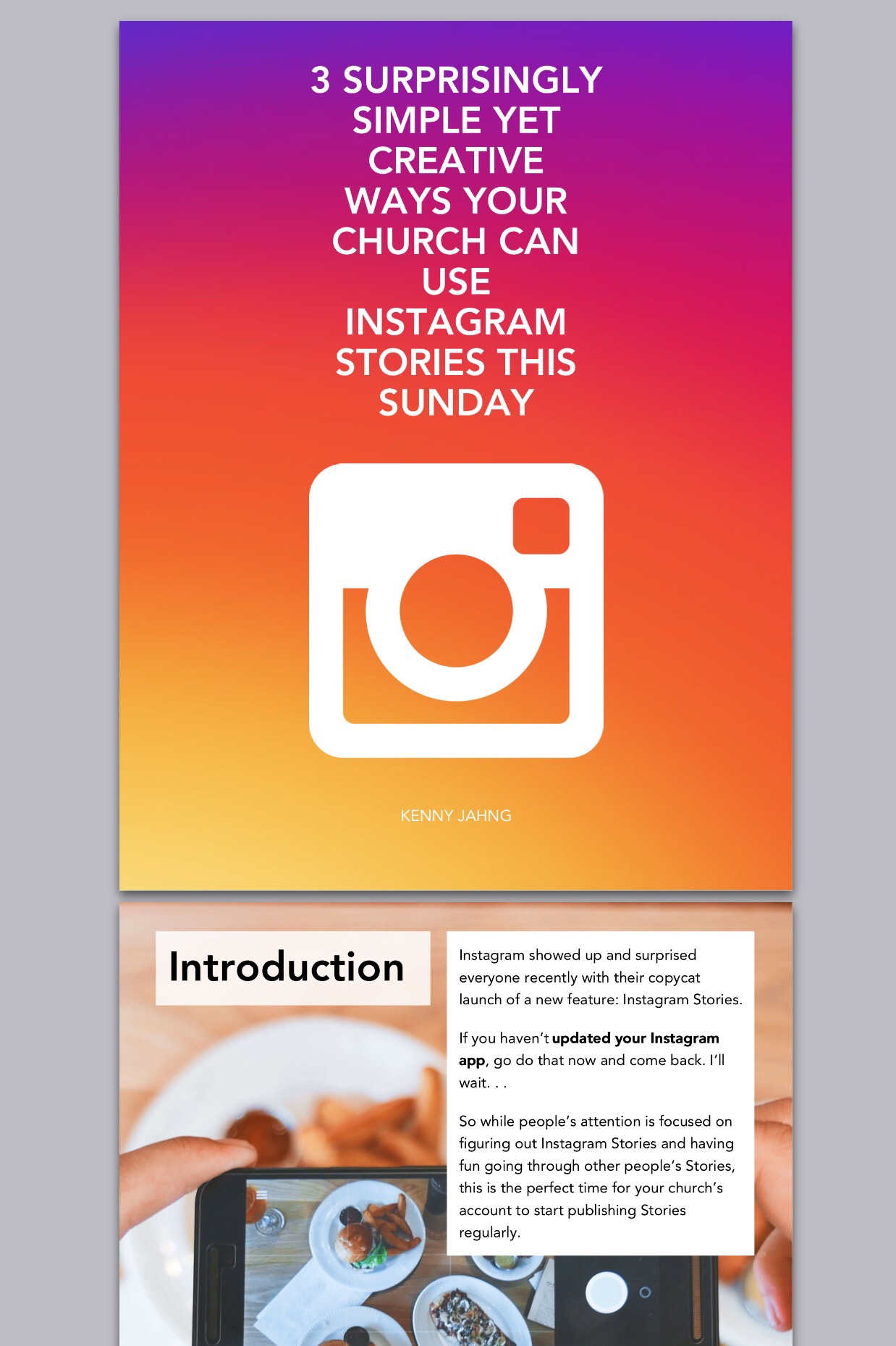 DOWNLOAD THIS POST AS A PASS ALONG PDF
I hope these three ideas spark new ones as you start to embrace Instagram Stories. One of the best ways to figure out fun and interesting uses of this new feature is to brainstorm and talk about it with others on your team. I've created a simple PDF document that captures the content of this post that you can download and share with your peers to get the conversation going.


WHAT ARE SOME OTHER CREATIVE WAYS TO USE INSTAGRAM STORIES?
About Author