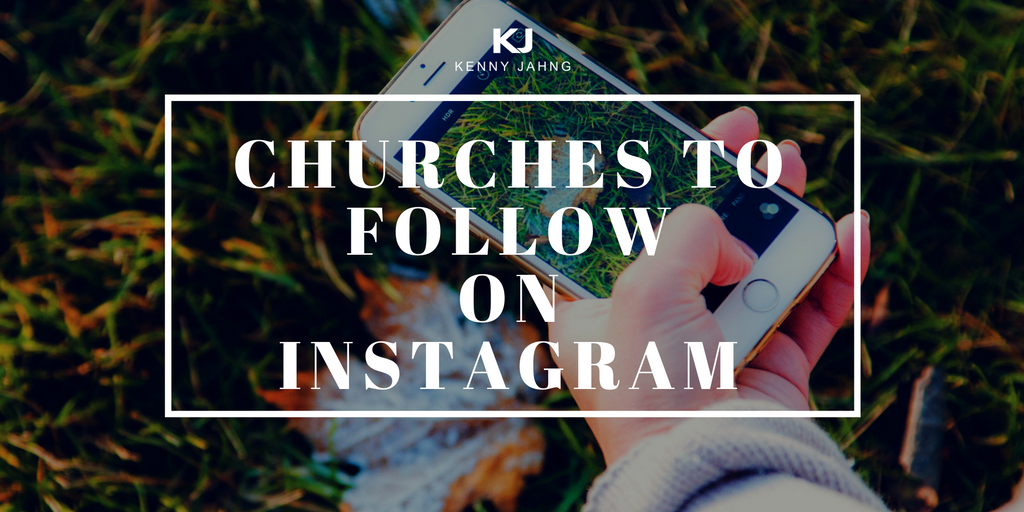 6 Churches To Follow on Instagram
Garnering over 500 million monthly active users, Instagram is definitely one of the major players in the social media industry.
Millenials, photographers, photo journalists, bloggers, actors, actresses, artists and businesses are taking over a huge number from this number.
And did you know? Even churches are starting to embrace Instagram.
The Opportunity for Churches
Churches are often seen as irrelevant and boring. But, with Instagram, you are able to share photos about your ministry, Sunday sermons, Bible study groups, fellowship and how fun it is to be involved in a family of Christians!
You Can't Treat It The Same As Facebook
However, you can't just copy and paste what you are posting on Facebook. It takes some creativity and planning to have a good dynamic presence on Instagram.
To achieve your own church's #feedgoals, here are some accounts that my peers have recommended as churches to watch: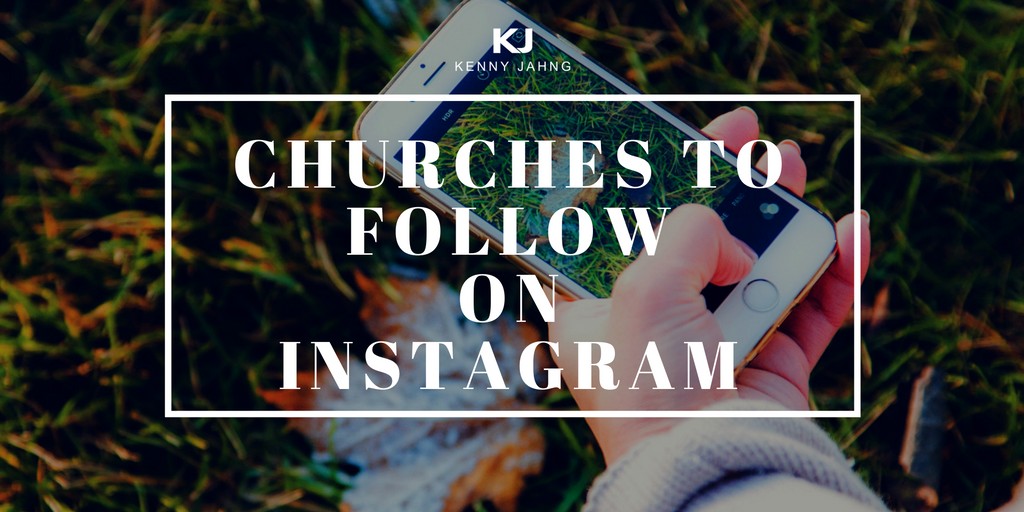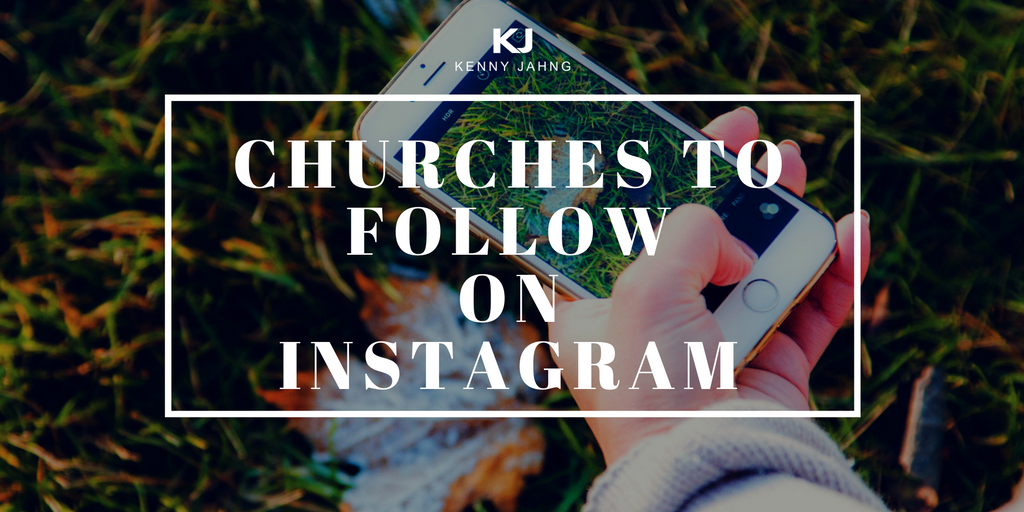 6 Church Doing It Well On Instagram
Elevation Church
Matthews, North Carolina
http://elevationchurch.org/
@elevationchurch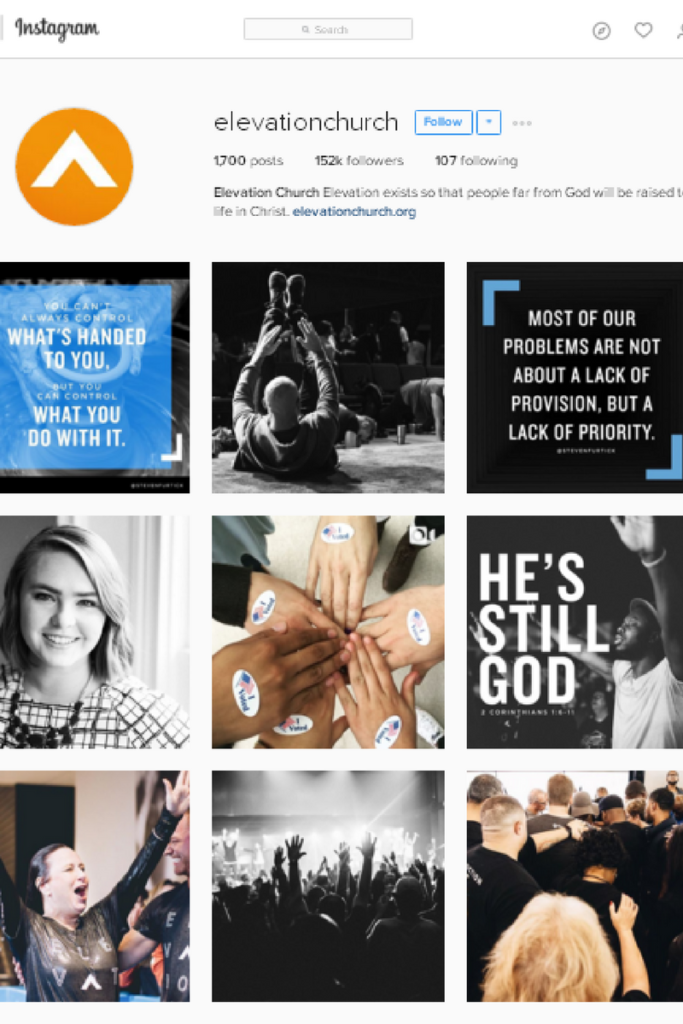 Freshlife Church
Kalispell, Montana
http://freshlifechurch.com/
@freshlife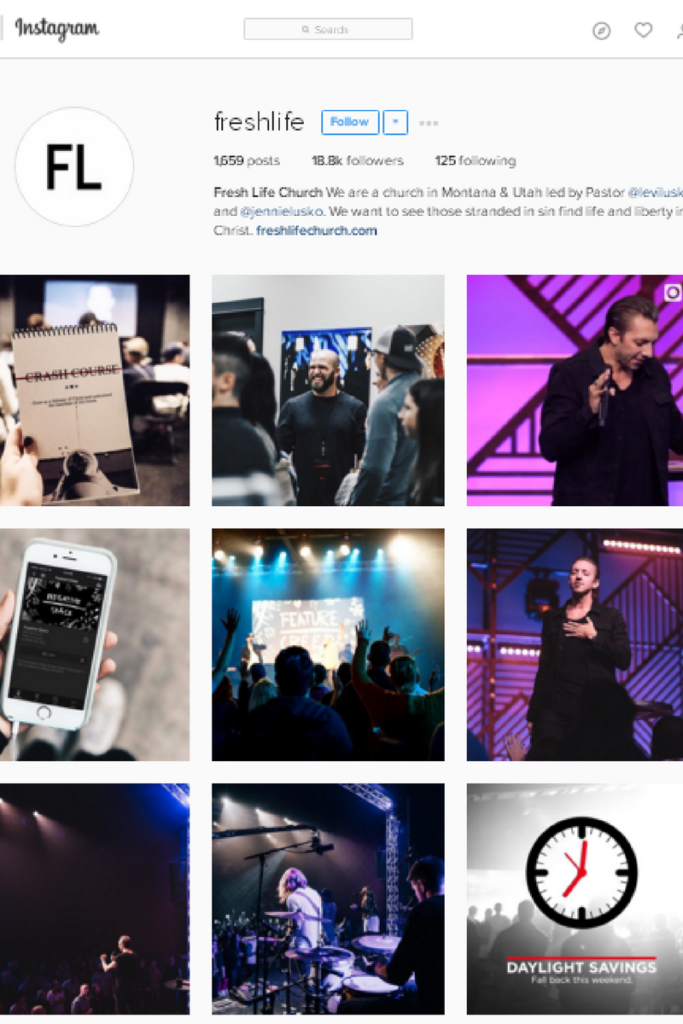 C3 Brooklyn
Brooklyn, New York
http://www.c3brooklyn.com/home
@c3brooklyn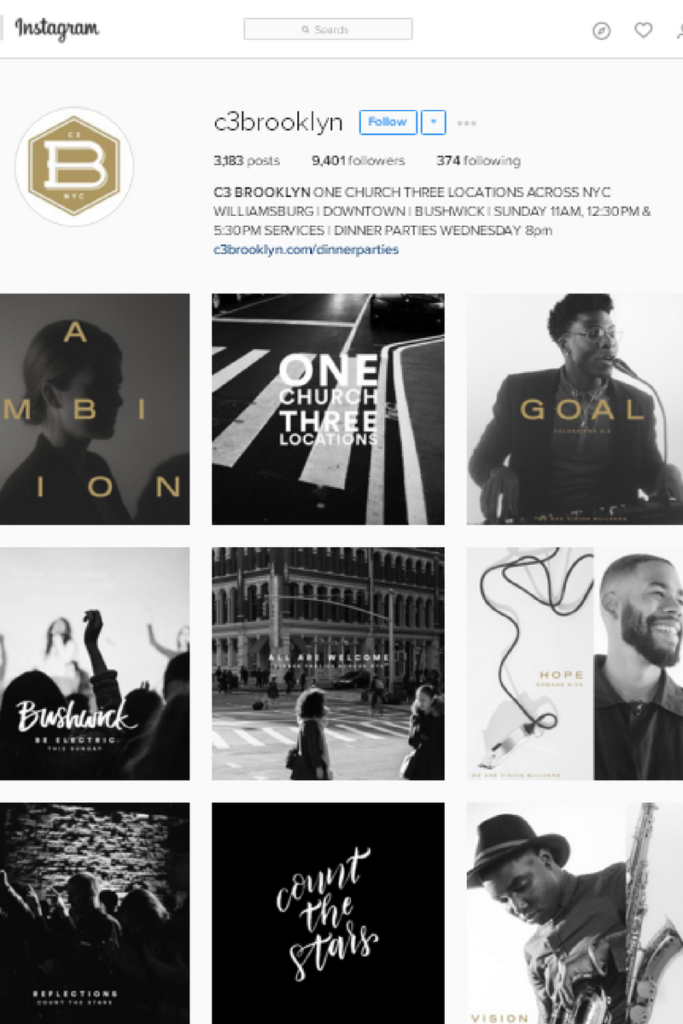 Zoe Church
Los Angeles, California
http://zoechurch.org/
@zoechurchla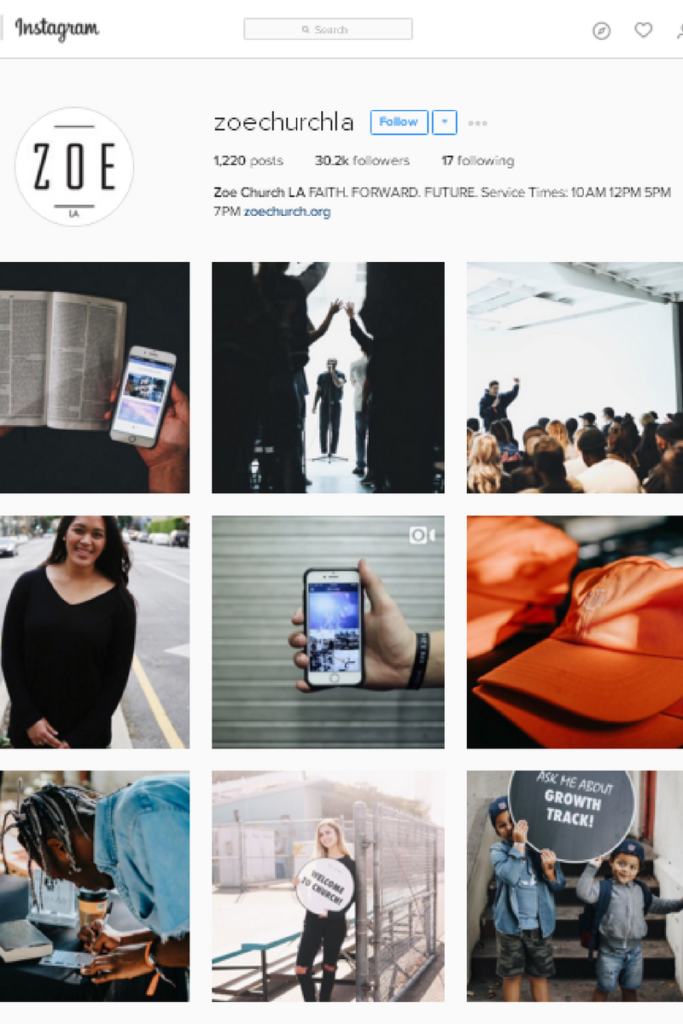 Lifepoint Church
Fredericksburg, Virginia
http://lifepoint.org/
@visitlifepoint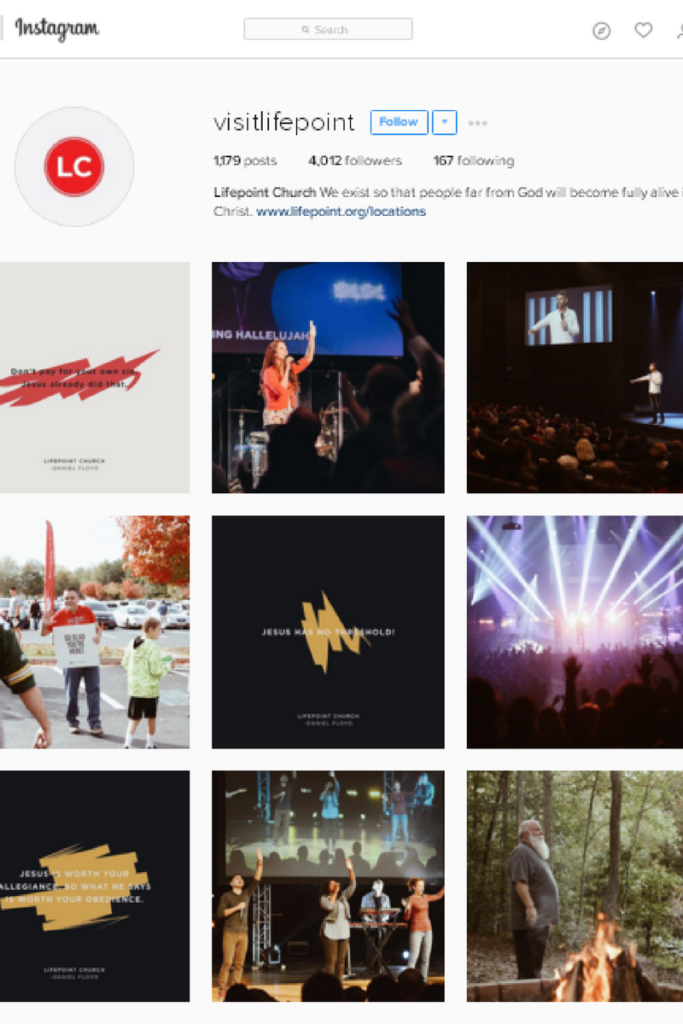 Vous Church
Miami, Florida
http://vouschurch.com/
@vouschurch

I am pretty sure these accounts have sparked creativity for your church's own Instagram account. While you're at it, why don't you check out Instagram's new feature? It's called Instagram Stories. Just like Snapchat, IG Stories lets you post moments of your day and disappears after 24 hours. For more information on how to get creative with your own Church's Instagram Stories, here's a PDF that you can download to start capturing behind-the-scenes or in-the-moment footage of your church's activity.

DO YOU KNOW OF ANY FUN, CREATIVE AND ENGAGING CHURCHES WE SHOULD ADD TO THE LIST?
About Author