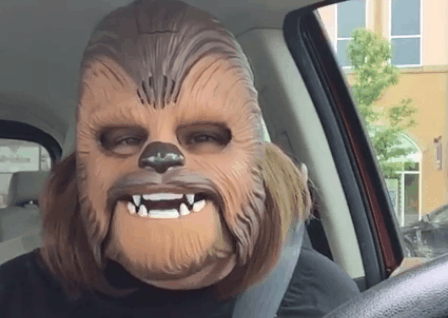 Good Job Kohl's, Good Job On Newsjacking and Brand Stewardship
Praise goes to the marketing team at Kohl's for jumping on the mega-viral video of a Kohl's shopper celebrating her birthday with a fun Chewbacca toy from the store and sharing it on the Interwebs.

She recorded the video in the Kohl's parking lot and shared how she was returning some items and came upon the uber-joy-giving Star Wars mask.   As of this writing, the video on Facebook has gotten over 136 MILLION views and over 3 Million Shares.  That's amazing for Kohls + Star Wars.
Kohl's definitely did the right thing to track her down and surprise her and her family.
The only thing better I would think could have happened would have been to have gotten her to do a lib dub video or something with her family together.  Or something like one of those fun Target commercials. Or even something simple like act out a scene on tape.
So does it work?  Does taking advantage of stuff like this impact your customer and marketing objectives?
Well, the Kohl's follow-up video has gotten over 30 MILLION views so far!  And to be more specific, Kohl's has since sold out of the product as thousands of people have visited their local Kohl's store after watching this video.
If you want to learn more about the art of NEWSJACKING, David Meerman Scott has a great book I recommend often.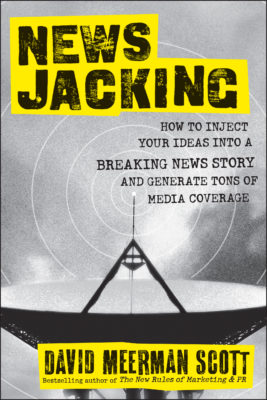 But regardless, kudos to Kohl's marketing for doing it right this time.
About Author