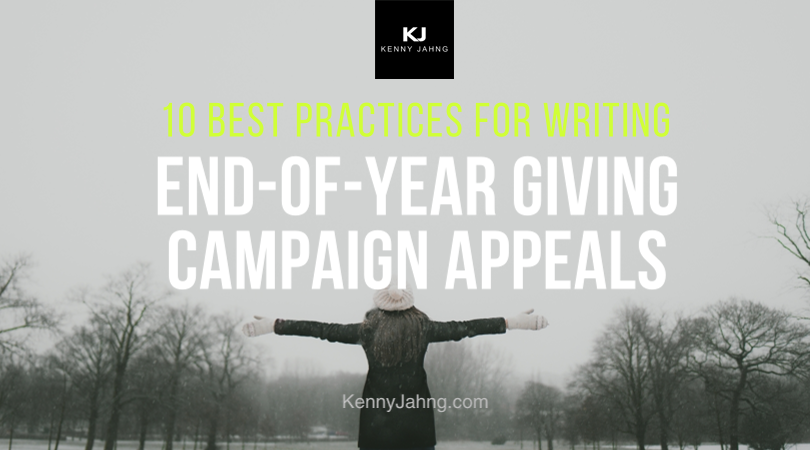 10 Best Practices for Writing End-Of-Year Giving Campaign Appeals
End of Year Giving Appeals? Already?
Can you believe it?
We are in the last quarter of the year! Soon, we'll be in the full throes of the end-of-year giving campaigns.
Here are 10 best practices to help you create successful content for your upcoming campaigns.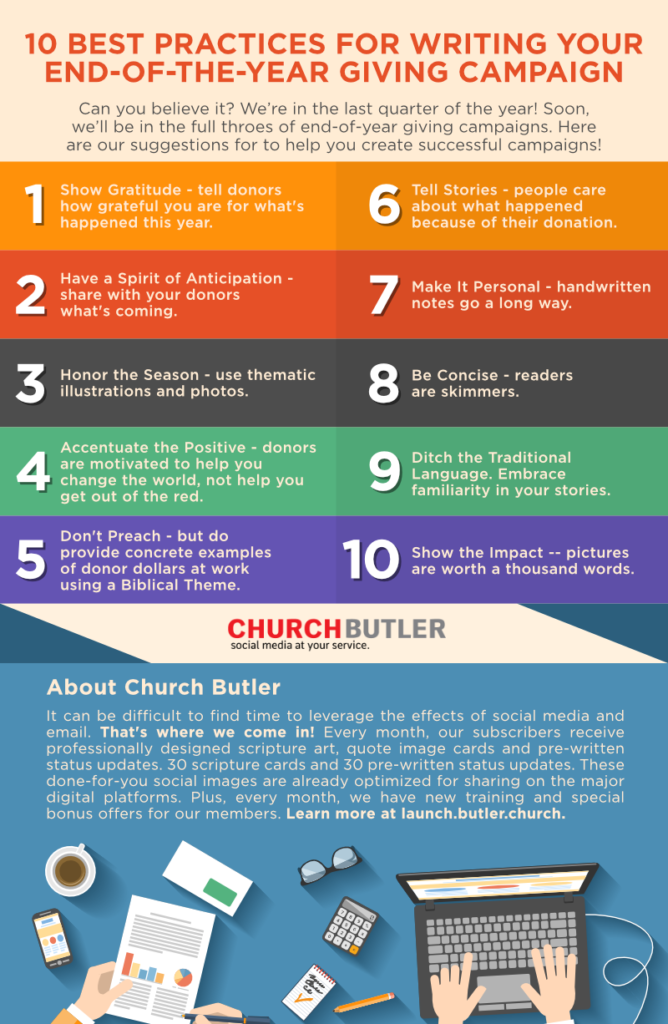 Show gratitude – tell donors how grateful you are for what's happened this year.
Have a spirit of anticipation– share with you dollars what's coming.
Honor the season– use thematic illustrations and photos.
Accentuate the positive – donors are motivated to help you change the world, not help you get out of the red.
Don't preach– but do provide concrete examples of donors' dollars at work using a Biblical Theme.
Tell stories– people care about what happened because of their donation.
Make it personal– handwritten notes go a long way.
Be concise– readers are skimmers.
Ditch the traditional language– embrace familiarity in your stories.
Show the impact– pictures are worth 1000 words.
ARE WE MISSING ANY OTHER BEST PRACTICES? SHARE IT WITH US BELOW.
About Author