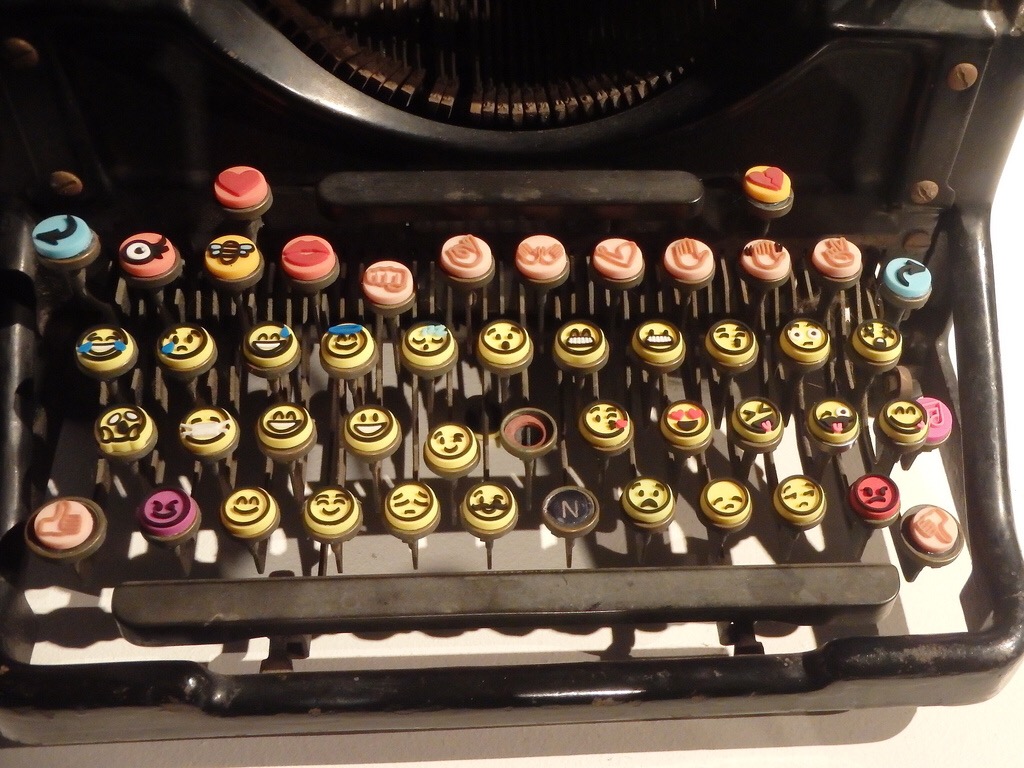 Why You'll 💕 Emoji ✉️ Subject Lines
If I told you I have a tactic that could increase your email open rates by up to 45%, would you be willing to test it out?
Emoji use in emails aren't just for fun anymore. You will 😀at these reasons.
Click To Tweet
Yup, Experian reports that Emoji's in email subject lines can lift open rates significantly. Others reporting 56% or even 65%. Wowzers.
There is a lot to consider like the fact that all email apps don't render emojis alike or at all.
If you have an audience base that is using Outlook 2003, you are totally out of luck.
Or if they are on iPads, it probably won't be as impactful (they replace the icons with the word "emoji").
Usually if there is no emoji support or things go wrong, the recipient will simply see replacement for your Emoji like this: ▢
Campaign Monitor did a test of the major email readers and here' what they found in terms of emoji support: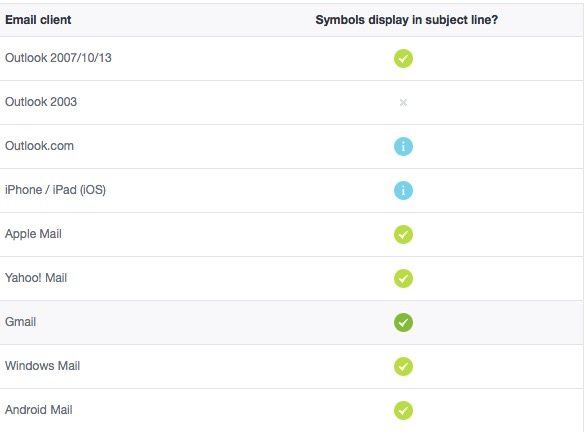 Overall, it is great news.
HOW TO USE EMOJIS IN EMAIL SUBJECT LINES
For most email marketing applications and even regular email apps like Gmail, all you need to do is copy paste the Emoji icons into your email composer within the app.
Here are four generally useful sources of emoji icon libraries that you could use to spark your creativity:
Econsultancy published a report where the revealed the top three bottom three Emoji/symbols impacting open rates. The top one for 65%+ results!


The top three emoji symbols for open rates:
Most important part of emojis in email marketing? Test. Test. Test. Click To Tweet
Send yourself an email to be sure that it renders properly. Many email marketing platforms have a preview test function that allows you to see what your email looks like in any of 30+ different email reader applications on the market.
I would love to know what your experiences regarding using Emoji's and email subject lines to lift open rates. Drop a comment below or send me a note if you do end up testing this tactic!
Photo credit: The All-Nite Images via Visual Hunt / CC BY-SA
About Author