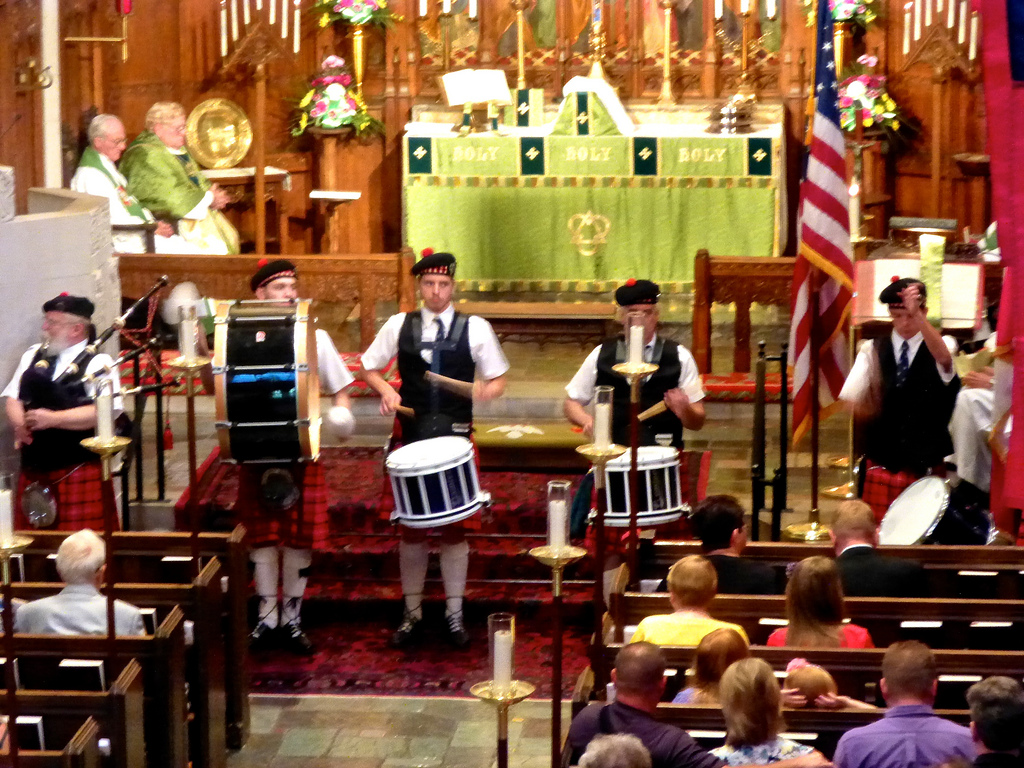 6 WAYS TO ENSURE YOUR WORSHIP SERVICES STAY FRESH AND ENGAGING
One of the things we consistently revisit with Church Online is the format, worship service liturgy, sequence of programming, content included, length of service, etc.  Just about everything is fair game to consider since we want to iterate on how to best lead an interactive engaging worship experience using technology as a mediator.  But the same thing goes for offline services as well.  
Ben Stapley and I recently were going back and forth discussing ways a church service can be kept vibrant and dynamic so that a worship service experience doesn't become simply a going-through-the-motions routine.  Below, Ben shares some of his thinking on how we can ensure a dynamic environment. Enjoy.
---
It's easy for church services to get into a rut with Sunday coming every 7 days.
and then another 7 days.
and another 7 days.
and again.
and again.
Over 52 weeks a year and creative teams can start to rely on past successes instead of crafting dynamic new ones.
Whether your services are timed to the minute or open ended, below are a number of approaches to develop dynamic church services. Hopefully these will give you a fresh perspective and help put your best creative foot forward.
6 WAYS TO ENSURE YOUR WORSHIP SERVICE LITURGY STAYS FRESH AND ENGAGING
1. Everyone Has A Liturgy
Regardless if your church is high or low, rural or urban, young or old, you have a liturgy. Acknowledging your liturgy allows you to adapt the service structure so that it does not become stale. If your church is nondenominational you may struggle with the misconception that you don't follow a liturgy. Write out your unwritten liturgy. After you know your rules you can then start to break them. Check out this spoof video below about the liturgy found within most contemporary churches.
2. Start With A Bang
Our cultural events have delays. Previews play before the movie starts and the game doesn't begin until you sing the anthem. So when people come to your event, your church service, they come expecting a delay. You can combat this attitude by starting with a bang – with something people don't want to miss. This is difficult because we want everyone to experience our best content. But if you put this principle into practice once a month, you start to change the culture and build a higher degree of expectation for the start of your service. An easy way to do this is start with an awesome video and reference it during the message. People will wonder what they missed and might show up earlier the following week.
3. Once And Done
There are a number of holidays (Mother's Day, July 4th, etc.) that you'll want to incorporate into the service but not dominate the service. When this is the case, it's best to reference these holidays with an element (video, prayer, reflective thought, etc.) early on and move forward. These allow you to serve the holiday but not become a servant to it.
4. Address Cultural Crisis
Whenever a national or global crisis happens during the week, people on Sunday anticipate a response. People want to know that their church & their God is involved + concerned with what's happening in the world. Click To Tweet. They want to see you model a posture that weeps with those who weep. When a crisis happens, develop a service response throughout the week that includes a thoughtful prayer along with options to volunteer and give.
5. Throw A Curveball
It's natural to build a service to a climatic conclusion. But following a slow build to a peaking finish can become formulaic. If your guests 'know what's coming' then throw them a curveball. Put an element that usually lands at the end, like communion, near the beginning. Or place a worship set in the middle of the message. Do something to break up the potential monotony of your service structure. We did this by handing out chocolate bars during the announcements on Valentine's Day. This inexpensive giveaway was mentioned by folks for weeks afterward.
6. All Killer No Filler
You have limited time for a service so make every minute count.  Avoid any moment that doesn't serve the vision for the morning. It would be better to end a couple of minutes early than to pad time with mediocre content. Your services are the first impression for many people checking out the church and God, so make them count.
The best way to avoid stagnant services is to be spirit led throughout the whole process. We can easily forget to pray for God's Spirit to work until the performance of a service. Make sure to invite the presence of God into the whole service creation process.  This includes your planning, practice and performance.
ABOUT BEN STAPLEY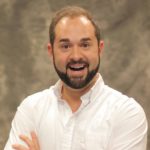 Over the past 20 years Ben has created and captured memorable moments & media for individuals, non-profits & corporations across the globe. Some of the fields that he has worked in include teaching, videography, photography, stage design, radio, reporting & producing. He received a BA in Video Communication from MBI in Chicago. After graduating, he worked in Toronto as a television reporter and producer for Context, a national news program. In 2005, he began working for South Ridge Community Church in NJ as the Director of Programming & Media. In 2011, he received his MDiv from Biblical Theological Seminary.  In 2016, he starting working for Liquid Church in NJ as the Video Director.  He lives in beautiful Hunterdon County, NJ with his wonderful wife, Rose, and their lovely daughters, Violet & Scarlet.
WHAT ELSE CAN BE DONE WITH THE CHURCH SERVICE LITURGY TO KEEP THEM ENGAGING FOR ALL THAT GATHER?
About Author