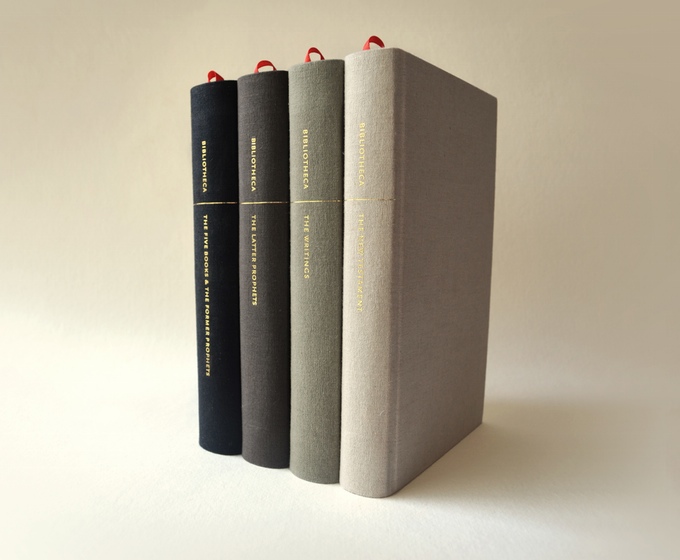 Bibliotheca is HERE! #unboxing
Bibliotheca is the entire biblical text — all ~31,100 verses separated into volumes and designed purely for reading.
The text is reverently treated in classic typographic style, free of all added conventions.
No chapter numbers.
No verse numbers.
No section headers.
No. cross references.
No notes.
Just STORY.
I paid into this kickstarter years ago.  I was backer #2,956 in fact. They originally promised a hardbound cloth 4-volume Set. Quality sewn binding / Ribbon bookmarks / Signed & numbered… delivered 2014.  Well, it's 2016.  December to boot.  So it's the last month of the year and they just made it.
About Author