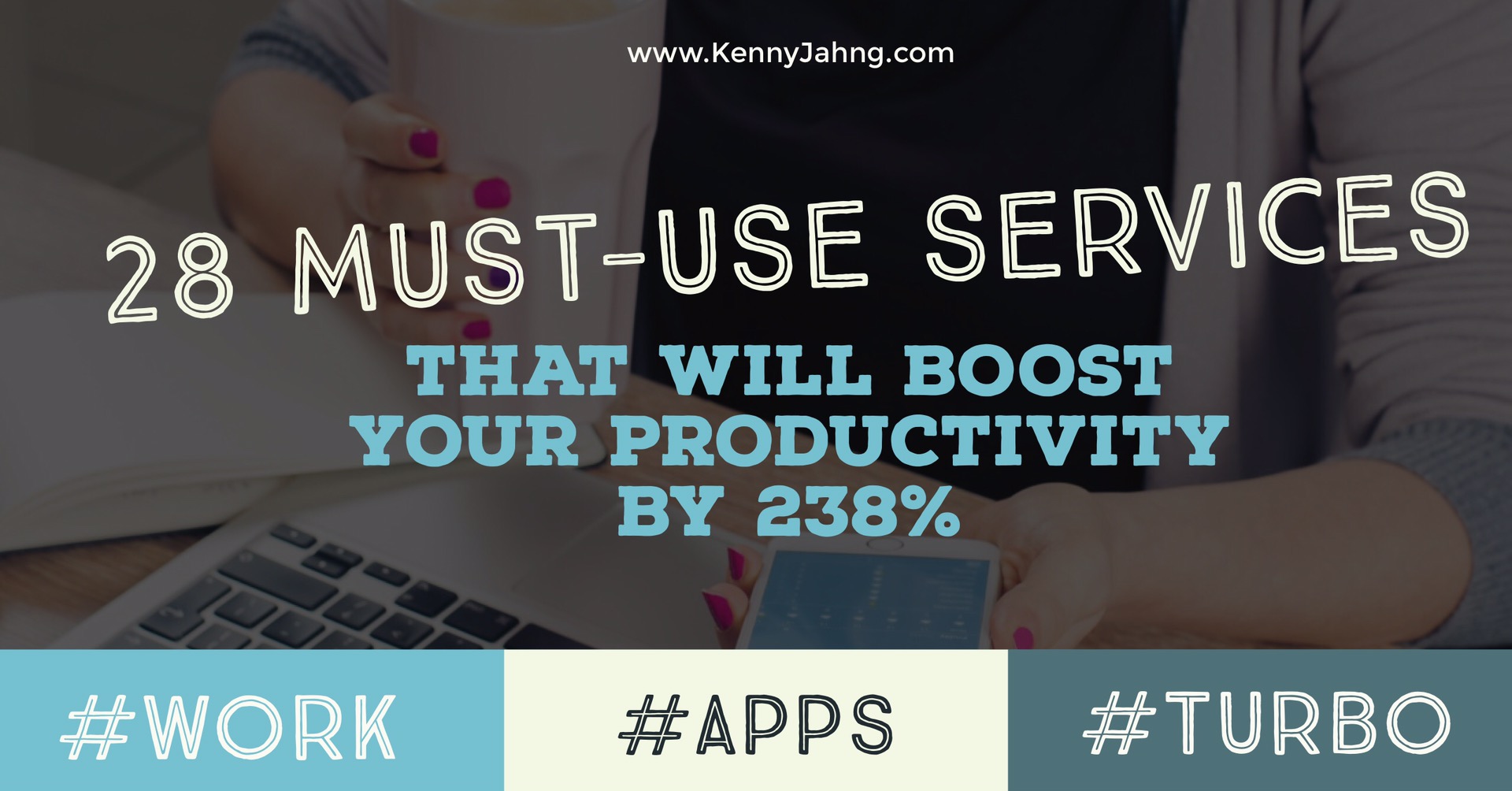 28 Must-Use Services That Will Increase Your Productivity By 238%
I recently blogged about all of my list of Go-To productivity apps. A bit different than the list top tools for social media I published at the beginning of the year.
It was a great exercise to build an inventory of things I rely upon to get my work done. By 238%, well, maybe — maybe not. But you'll surely get a boost in productivity.
Here's a visual list in infographic form for those that like to scan and read less 🙂
What should I add to the list?
About Author