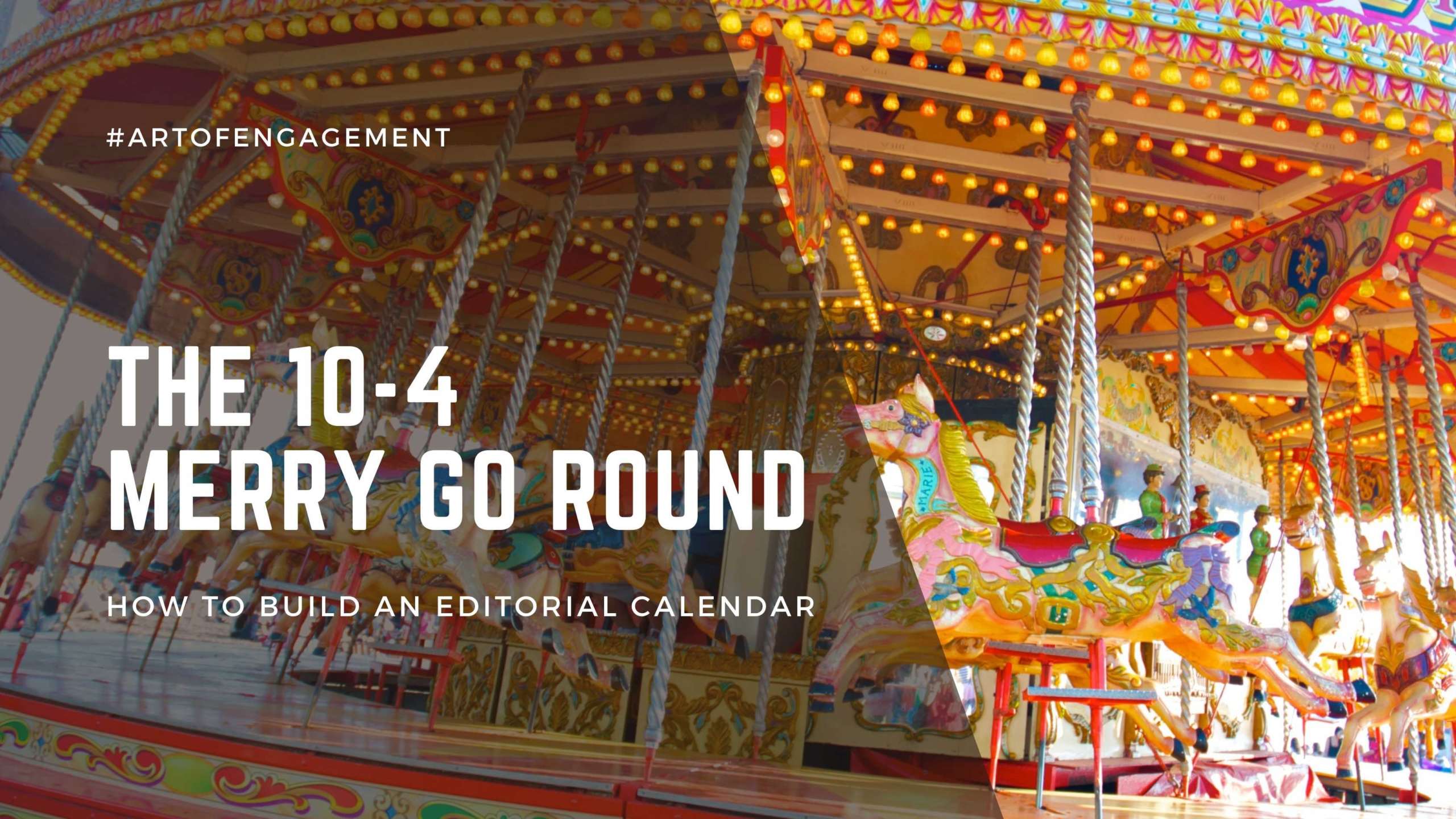 How To Build An Editorial Calendar Using The 10-4 Merry-Go-Round
Your lack of traction on social media is largely due to lack of consistency in publishing.
You may think the reason why you're not publishing is because you're waiting for your intentional strategy to be put into place, or you have writer's block, or, or, or. . .
THE REASON WHY you get Paralyzed is because you understand inside that there should be Purpose to your Publishing, and without the Perfect strategy you feel like you have to reinvent the wheel daily.
That's mentally exhausting.
And it physically stops you from posting.
When we apply our #ARTofEngagement Framework to a client project, under the Relevance pillar of tools is the 4-D Content Matrix which tells you exactly what to produce and publish in a way that strategically engages the audience with the right content topics.
Our 4-D Matrix works through WHAT to talk about, but also HOW to talk about each topic. That's when you can map it out to WHEN to talk about them and WHERE.
Here's one of our #ARTofEngagement content recipes called the 10-4 Merry-Go-Round 🎠.
You can start by defining TEN core topics for which you want to put a stake in the ground and own.
Write out the top FOUR FAQ's your audience asks for each topic.
Then map key topics to days of the week. 2 a day, Monday-Friday. Next assign one FAQ to each day on the editorial calendar, alternate weeks for the 2 topics for any given day of the week.
Once you complete the ride through the Merry-Go-Round, you'll have started building the muscles of publishing consistently for two full months.
The Merry-Go-Round ensures Frequency for the next 60 days.
The FAQ's ensure Relevance.
Frequency is the foundation for Familiarity.
And Familiarity + Relevance drives Trust.
There are other dynamic ways to use the 4-D Content Matrix, but this helps you begin posting strategically without the perfect strategy you are still working on.