IT IS NO LONGER IN THE FUTURE
It's here. We're not looking into the future anymore. Everyone is online watching. Everyone. Your parents, your kids. . .  even your grandparents too.  Yes, they are.
ONLINE VIDEOS ARE NOW OFFICIALLY PART OF MASS CULTURE
Just think about that for a moment.
HOW DOES THAT CONTRAST WITH YOUR PLAN?
NOW, think about how much content YOU are producing that's video.  
What's the percentage of video content that you're producing?
If it's under 30%, then this is a great time to really pause in your annual planning to rethink how much priority you are going to give to VIDEO content.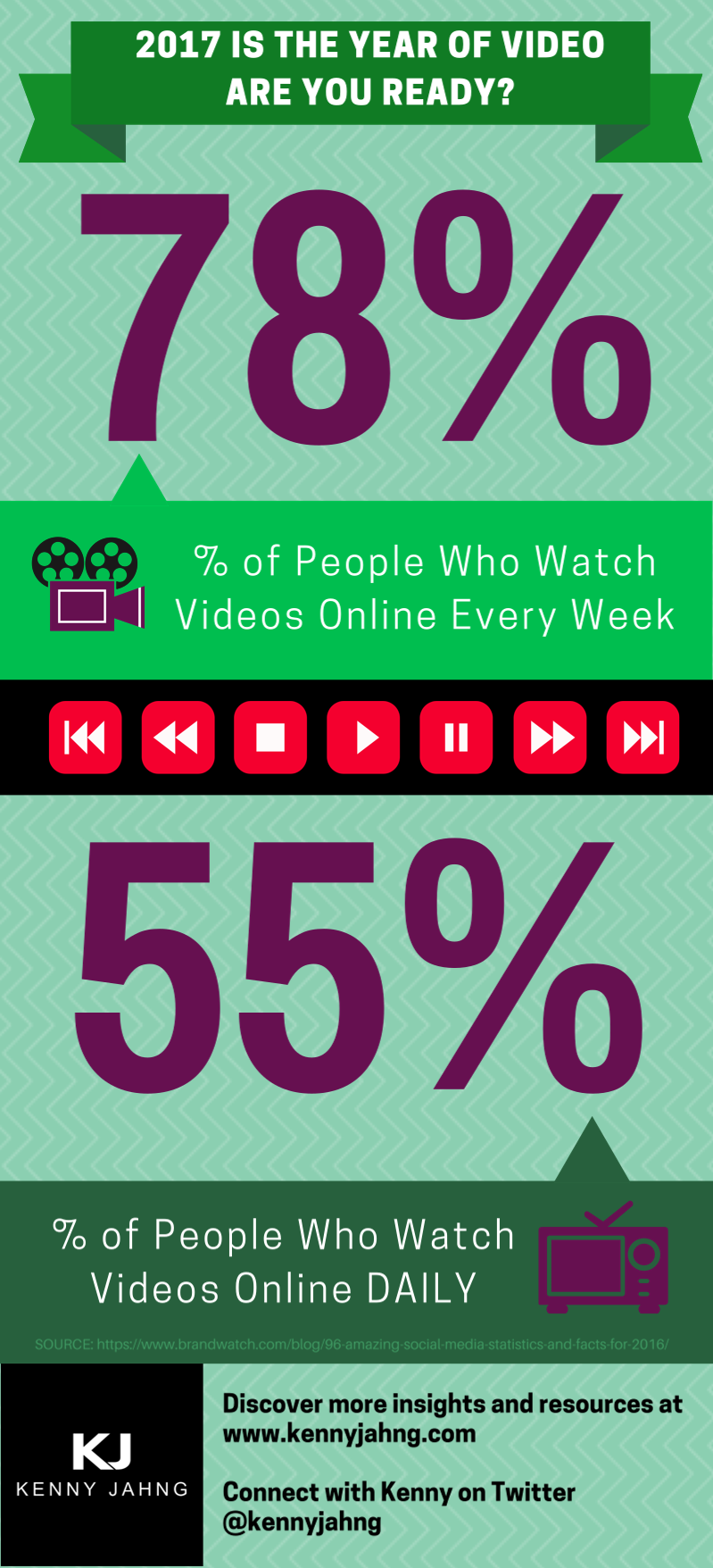 AND – there's so many options for video. Here's a quick list to get your creative juices flowing:
10 WAYS TO USE VIDEO FOR ONLINE ENGAGEMENT
Explainer Videos
YouTube Channels
Facebook Live
Instagram Story / Live
SnapChat Story
Google Hangout
Webinars
Zoom Chat Rooms / Office Hours
Screen-sharing  Tutorials & Walk-Throughs
Skype Video Interview
BONUS: 360 degree live experience recordings
This year, I want to help you unlock the potential of online videos for your own communications objectives.  What is holding you back?
What's the #1 thing that is keeping you from recording a video THIS WEEK?
infographic, social media, statistics, video, video marketing
---
---