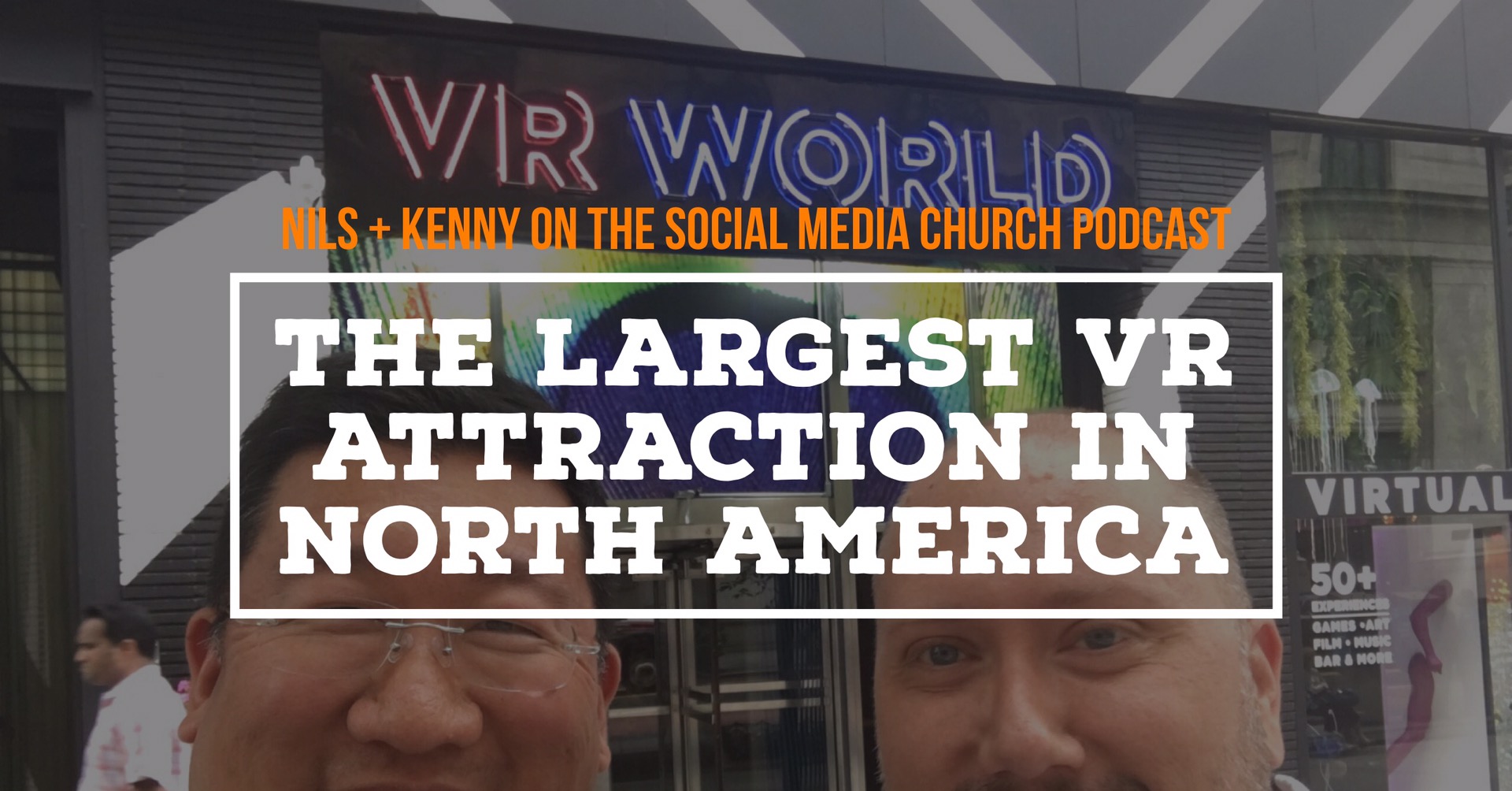 Social Media Church Podcast Episode on VR and Amazon's Launch of Their New Social Network
SOCIAL MEDIA CHURCH PODCAST
One of the fun podcasts to listen to is the Social Media Church Podcast. I was fortunate enough to be guest number 1 and 100 back when DJ Chuang launched the podcast.
Since then Jay Kranda and Nils Smith have taken over the mic in the interview booth.
THIS WEEK'S EPISODE IS ABOUT VR
This week I was back on the podcast again where we discussed a recent trip to the largest installation of Virtual Reality exhibits in North America in New York City.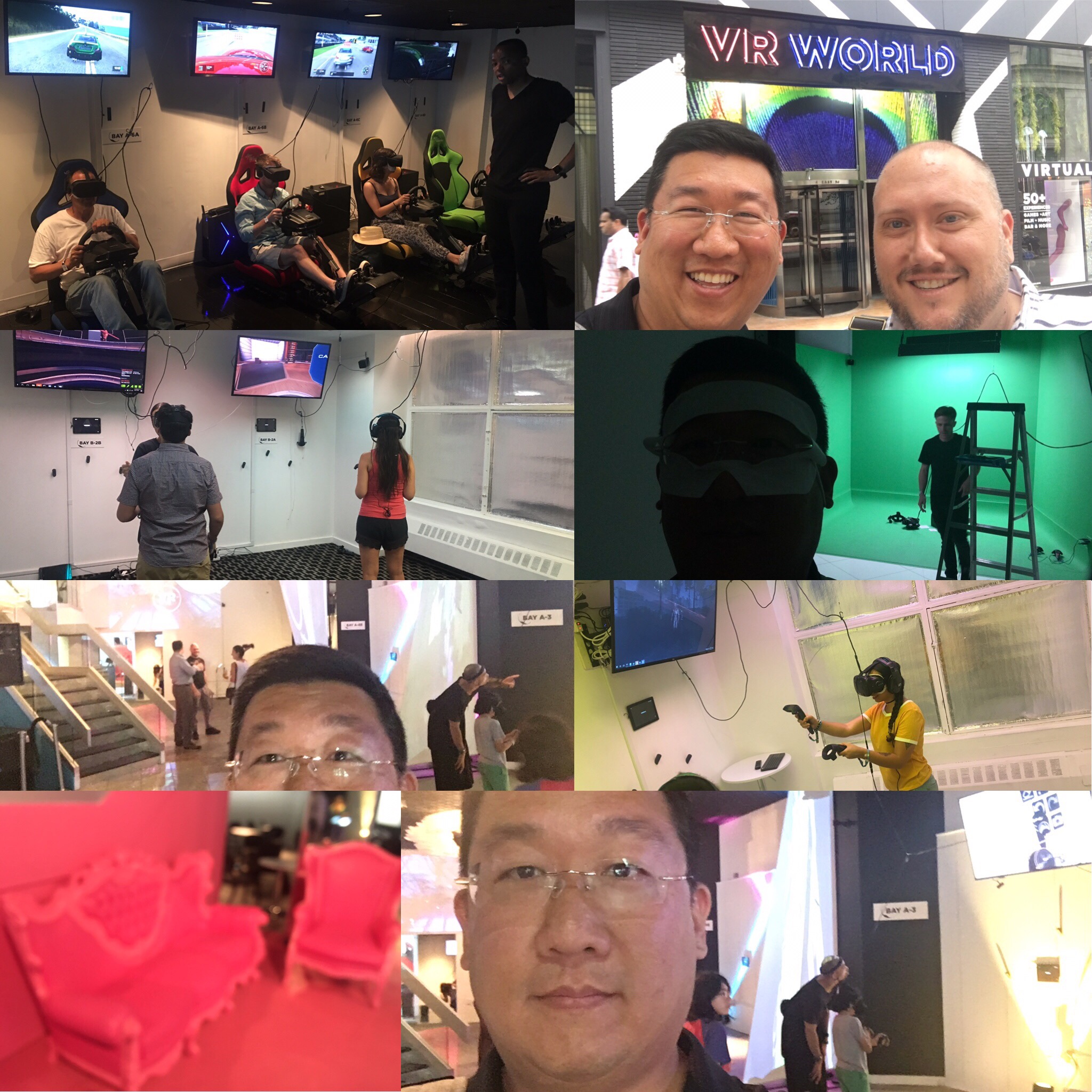 Nils and I met up to spend the day at the new site touring over 50 different VR experiences in the 3 floor installation space.
THE PODCAST INTERVIEW
Here's the interview: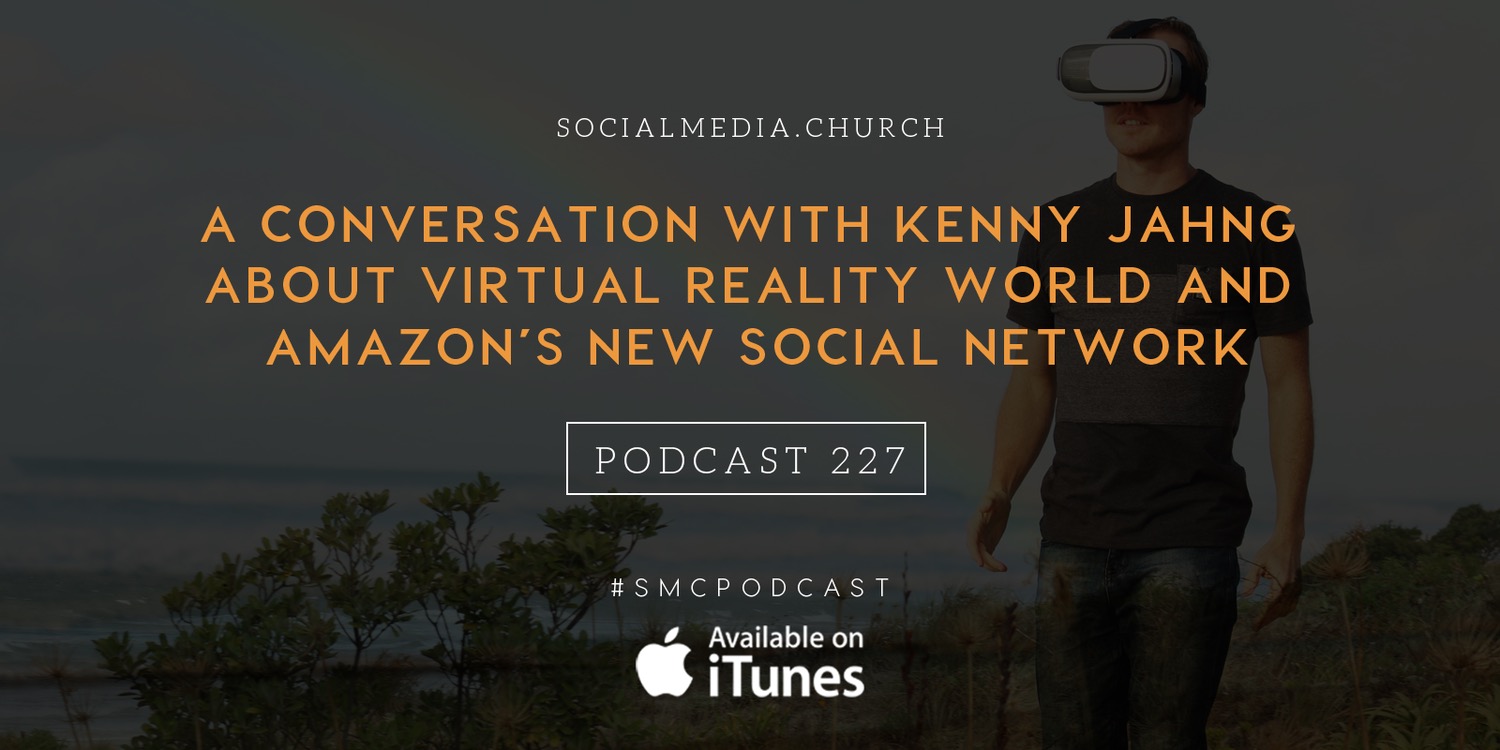 AMAZON'S SOCIAL NETWORK
We also talked about the recently launched social networking platform which Amazon has built and how churches might be able to use it to extend their reach and awareness.
Amazon Spark is something every communicator needs to pay attention to. The way Amazon Spark works now, on the surface, looks like just a shopping app.
But since Kindle and books are part of the universe of content inside Spark, communicators can do some creative things with the platform.
HAVE YOU EVER TRIED VR GOGGLES? DO YOU THINK VR WILL GO MAINSTREAM WITHIN THE NEXT 12 MONTHS? Comment below.
About Author