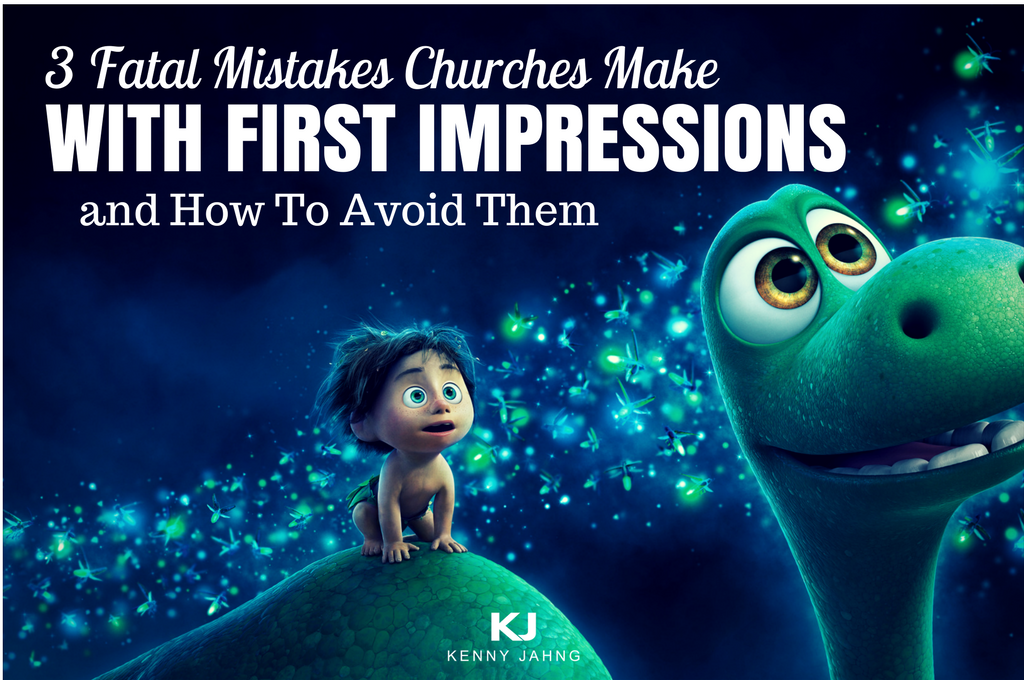 3 Fatal Mistakes Churches Make With First Impressions And How To Avoid Them
Marketing, information technology, and guest services.
Three distinctly different teams. One is arranging type on a page, while another is arranging chairs, and the third is arranging to have all social media platforms updated at the same time as the web site goes live.
These are your first three lines of defense when it comes to first impressions and here are three reasons why it's important for them to work together.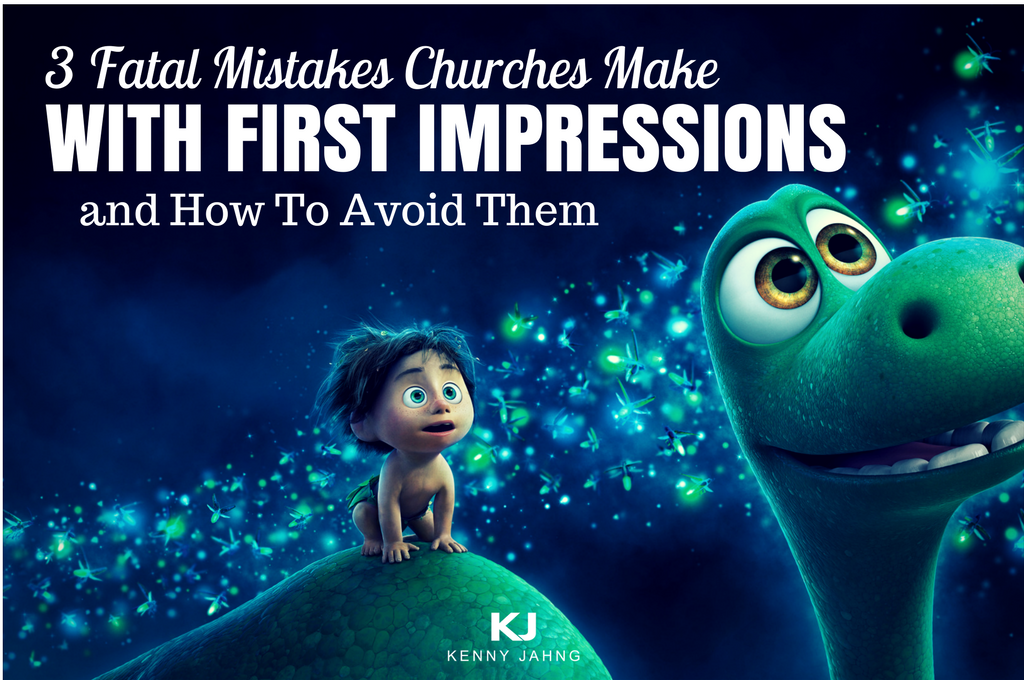 1. Avoid "Bait & Switch"
We've all heard about Bait & Switch. It's where a company will advertise one product to lure you into the store, but offer an entirely different product once you're in. If the marketing team advertises an event with free popcorn, your guest services team better start popping. If the church brochure shows a door greeter with a bright and smiling face, When your first time guests show up only to encounter Mr. Grumpy McGrump, they may not be returning.
2. Timing Is Everything
Your ace marketing team just produced their best piece of work. These cards look like you paid a professional advertising agency a lot of money. And they say, 'sign up now.' Except that the web site guy hasn't gotten the memo. So the card is received in the mail, the commercial airs, social media is bombarded. "VBS is here! Sign up now at (website)!" But the web site has no link. It's nowhere to be found. The current events page links to Christmas. Of 2001. How much effort will a non-church member make to find it, or will they give up and move on to the next place? And you've just opened yourself up to more criticism from your current church members.
3. I Don't Know
I don't know. I've just told you I have three reasons and I don't know the third. How do you feel?
Your marketing team has outdone themselves again – a brochure for a youth group outing. And this time you've replaced Mr. McGrump with a real bright and smiling face in the lobby, at the information desk or next steps kiosk. You hold up this piece of golden paper and announce from the stage that the youth are going to the latest and greatest Christian concert. For more information or to sign up, go out and see Suzy Sunshine. And so they go. What time is it? Where are the kids meeting? Are they meeting at the concert or are they carpooling from somewhere? Should they bring money? And Suzy looks at everyone and says, "I don't know."
What do you mean, 'you don't know!?' The brochure says to see you (and it's beautiful so it can't be wrong). The head honcho who just spoke the Word of God told us to see you?
So, how do you avoid a situation like one of these?
1. Master calendar.
Have a master calendar accessible to all staff and key volunteers. Create a timeline for organization and advertising of all events. There are a variety of online options available. Choose one that fits your needs and your budget.
2. Face time.
Staff meetings don't have to long and drawn out. An hour (or even less) a week to touch base will help keep everyone on the same page.
3. Clear expectations.
Having clear expectations for each person from the beginning will avoid a lot of questions and downtime.
Put some of these into practice, and begin explaining to the teams why they need to work together. Work towards creating a first impression that will lead to connecting your guests to your church and your church members to one another.
---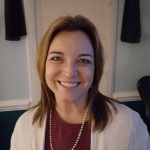 Marcy Carrico lives in Raleigh, North Carolina. She has been married for 20 years and has four children. She has a passion for church communications and connections, next steps, and knows how to use the word 'assimilation' correctly in a sentence. She loves working with church databases, social media, and web content, and especially loves to be greeting guests on Sunday mornings. She currently serves on staff as the Executive Assistant at The Church @ Clayton Crossings in Clayton, NC. She can be reached at [email protected]
About Author