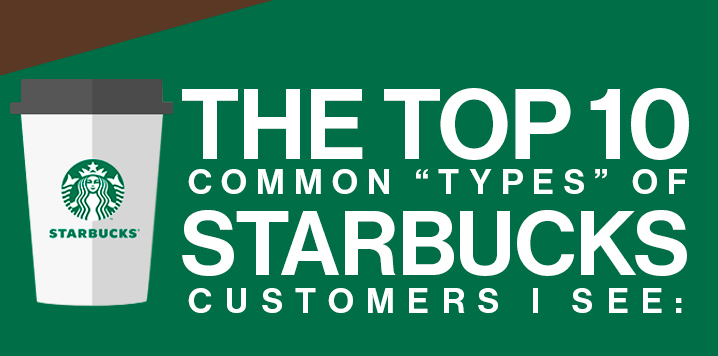 The Top 10 Common Types of Starbucks Customers
Recently, I wrote about my List-Writing Praxis that I've been following these days.
In that post, I shared this list that I came up with for that day.  It was about Starbucks since I was working in a Starbucks location that day.
Here's the same list in a fun infographic form.  Enjoy!

What other types of people can you commonly find in line or at a table in Starbucks?
Be sure to TWEET ME at @kennyjahng or drop a comment below.  It's fun to see what you "see" at your local Starbucks!
BONUS QUESTION: What LISTS have you been able to write since reading my original post?
About Author