My friends at Ministry Pass recently did a study on leadership development and they found that 70% of pastors go to conference to grow as a leader.
What they also noticed is 81% of church leaders want to do more for themselves and their team but the expense is too costly.
If you are at a church under 300, you understand this tension.  
THE POPULAR CONFERENCES ARE OUT OF REACH FOR MOST CHURCHES
It's hard to take your team to a conference because everything  adds up real quick.
This makes it really hard for smaller churches to participate in leadership development.
Especially as a group.
TRY SOMETHING NEW IF YOU'RE A CHURCH UNDER 300
They wanted to create something to allow churches under 300 to experience the value and depth of a conference without having to incur a lot of extra cost.
(Drumroll please…)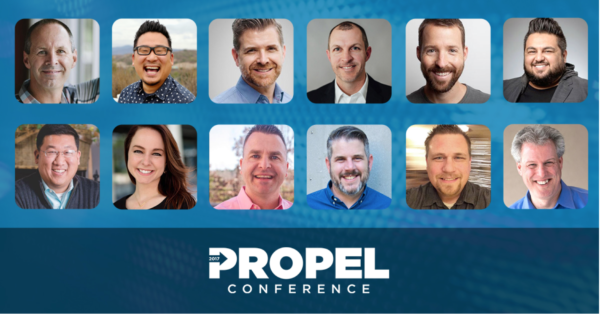 Propel Conference is a pastor and staff event for churches under 300. The conference will be held on February 1st from Noon – 4pm (EST).
Featuring over a dozen ministry experts, you'll be coached in discipleship, communication, personal health, and church growth that fit a church of your size.
All of the content will be geared toward you. Your situation, your budget, your church.
Say goodbye to really expensive and time consuming conference trips.
WHY I LIKE ONLINE CONFERENCES
Here are a few of the benefits of attending Propel Conference:
     

You will hear from pastors who have been where you currently are and learn how they were able to grow as a small church.
The total cost for your entire church will only be $97 (early bird price)  for you, your staff and church elders.
GUESS WHO WILL BE THERE THIS YEAR
I am honored to be one of their featured speakers this year. I'm sharing some pillar concepts about church growth.  Many church leaders have the wrong orientation regarding several key factors regarding church growth. And during my talk, I'll walk through these powerful insights that will help unlock a new understanding of how to approach, plan and execute ministry programs.
Join me and thousands of other leaders as we grow together.
P.S.  The early bird window is open until January 16th, so make sure you register before the price goes up. Register Your Church Here
And definitely let me know if you're going to attend!
church growth, church leadership, propel conference
---
---