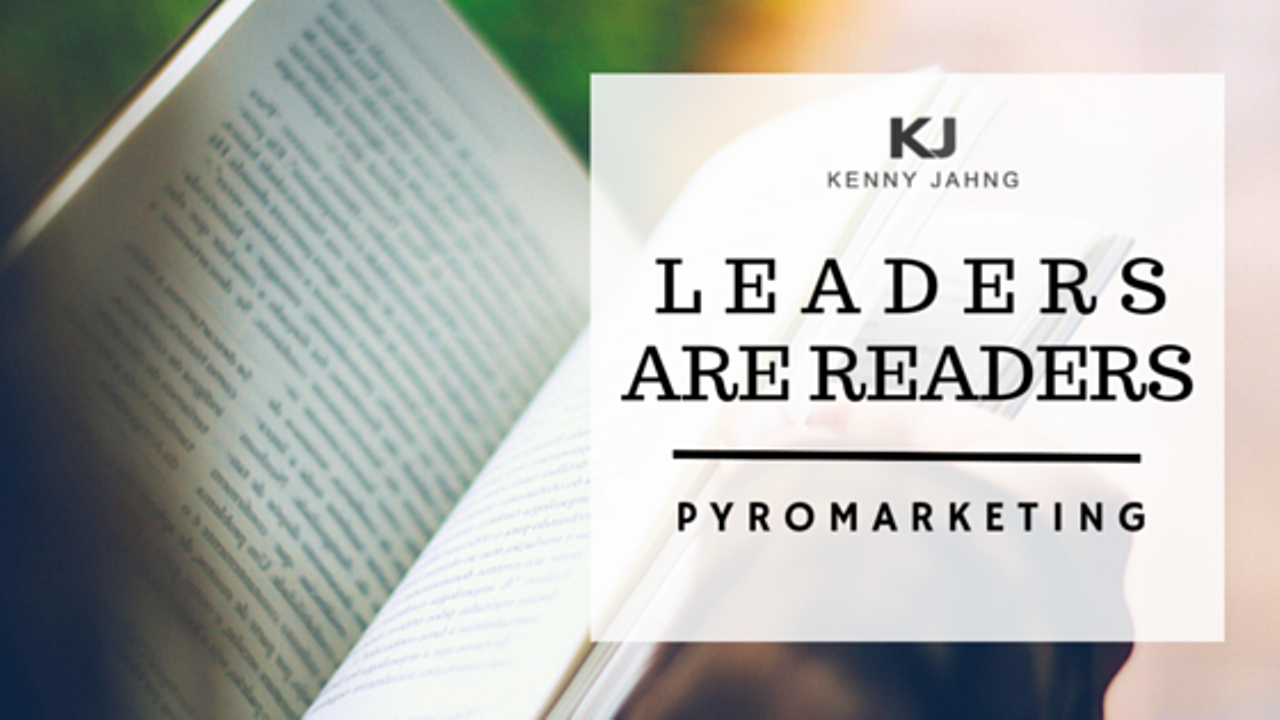 Leaders are Readers: Pyromarketing
The church itself is the most successful and largest word-of-mouth marketing campaign ever. There are several large scale Christian marketing and message campaigns that are worthy of studying regardless of if you are a communicator for the secular or sacred.
However there aren't any books on the bookshelves at Barnes & Noble or on Amazon that uses explicitly Christian examples to teach marketing frameworks.
Except for one.
PyroMarketing by Greg Stielstra is the only book that I've seen which includes explicitly Christian examples even though the book is aimed at the general business audience. He draws on campaigns he has personally run for promoting The Passion of Christ movie, as well as Rick Warren's Purpose Driven Life to teach the four-step Pyromarketing framework.
Here is a great video summary of Greg's 4-part framework: CLICK HERE FOR VIDEO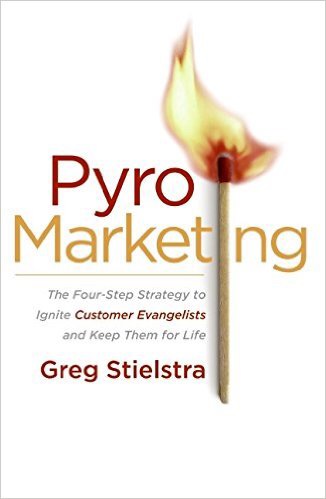 The multi-pronged framework is intuitive and valid even in today's crazy social/digital world. Check out a bunch of book review comments below:
Raquel Soto's Review
"I would recommend it even if you don't need to know anything about marketing. It's simply that good and I believe it can help anyone think about creative ways to further their dream."
Stop wasting marketing money by John Sawyer
"I read a lot of marketing books. Some are full of philosophical fluff. This one is extremely practical. As technology continues to advance, it will confirm the brilliance of Stielstra's approach by enabling us to follow his advice more cost-effectively. I wholeheartedly recommend this book."
Book Marketing Expert Lights Fire Under Old Idea of Mass Marketing by R. Scott Lorenz
"Stielstra discusses in great detail the successful application of this technique in the promotion of Mel Gibson's "Passion of the Christ" and Rick Warren's "The Purpose-Driven Life." As a book publicist and book marketing expert myself, I can attest to the importance of the valuable information found in PryoMarketing."
Powerful Marketing Information for Any Writer by W. Terry Whalin
"I believe the technique of PyroMarketing is something many people can apply to their own product development. I highly recommend this book to stimulate and jumpstart your own marketing plans. Whether you are in a business or any other aspect of product creation (such as writing a book), you will want to pay attention to this title."
Revolutionary new principles on marketing! Buy it! by Anne Charlotte Johansen
"The new principles of marketing, described in depth by Greg Stielstra, are easy to grasp and many, especially small companies are already applying them without knowing it."
A must-read for anyone in marketing or affiliated fields by Kelly Hughes
"Stielstra combines that kind of sociological observation with common sense, smart, effective proven techniques, and –what I find most refreshing –a respect for consumers as human beings. A must-read for anyone in marketing or affiliated fields."
Great read by Jeff Lumetta
"The applications of the concepts presented are useful in more than marketing. In fact, the analogous stories and experiences would really make it an enjoyable read for anyone."
Book review on Pyromarketing
"Readers will discover a comprehensive strategy that can help any business reach and retain new markets, by tapping the secrets of what Zondervan marketing leader Greg Stiel How the marketing system that helped spark a bestselling customer revolution in the Christian marketplace can fuel the success of any business––by speaking to the integrity and passion of every customer."
Three Must Read Books. Period. By Dan Morris
"Tapping the latest research into the brain and human behavior, Greg Stielstra demonstrates how traditional marketing techniques are expensive, obsolete, and doomed to failure—while PyroMarketing principles deliver powerful results over the long-term and for less money."
PyroMarketing- The Secret of Book Marketing Success
"In a nutshell, PyroMarketing involves finding the "driest tinder" (customers most apt to buy), touch it with a match (customers experiencing a benefit), and fanning the flame (customers word-of-mouth marketing), and save the coals (keeping a record of customers)."
Pyromarketing by Greg Stielstra: Book Review
"In Pyromarketing, Stielstra exchanges the mass-market metaphor of the flood and the word-of-mouth marketing metaphor of the virus for one that is much more meaningful and useful: lighting a fire."
Book review by John Stanko
"Steilstra examines the marketing plans for both the movie The Passion of the Christ and the book The Purpose-Driven Life to illustrate successful pyro marketing programs. This book is an easy read and would be helpful if you are involved in promoting anything at all. I would also recommend this book for your consideration. "
Have you read Greg Stielstra's book? What's our opinion of his four-part marketing framework?
About Author