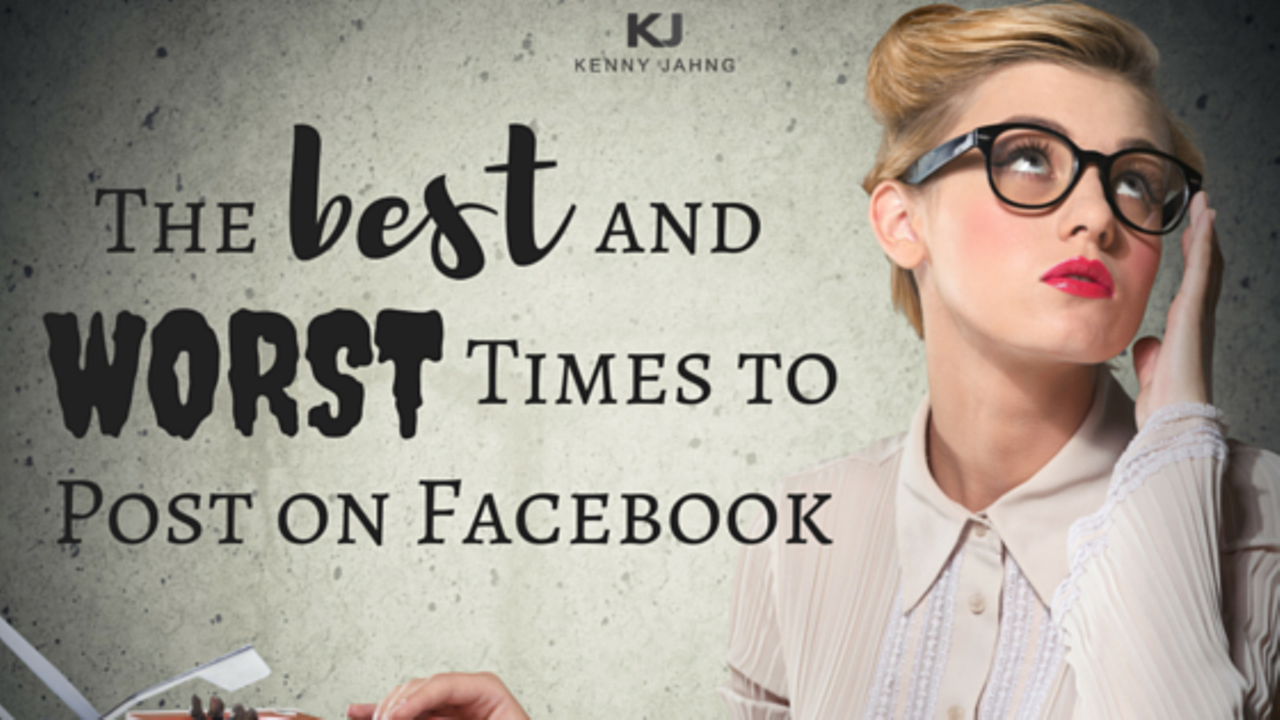 The Optimal Days and Times To Post To Facebook
With over 1.65 billion users worldwide, Facebook plays a significant role to any organization's content strategy. Everyone is on Facebook.
From the starts of a simple social networking website, its function evolved from sharing updates with one's network of friends into generating revenue for both small and huge businesses worldwide. That being said, using Facebook is a perfect way to reach out to your target audience may it be for your church, nonprofit, business or personal brand fanpage.
But sometimes social media managers feel like radio DJ's playing into the night — wondering if anyone is out there listening. It can be exasperating spending so much energy on planning and producing content and have it potentially all go to waste.
We all know this fact: Creating content for social media platforms and updating your social media accounts is important.
However, many people have overlooked this one key fact: timing matters.
If you want to reach out to your target group and to let them see your message, you really need to know the best days and times in scheduling your posts.
Publishing on social platforms without knowing when your people are on is like being a DJ without knowing if the transmission antenna is working or not.
Recently, I have surveyed some of the social media authority sites and collated their suggestions to help you find the "sweet spot" for your optimal posting times on Facebook. Of course, YMMV, but taking a look at works for others is a good start.
The best days and times to publish to Facebook: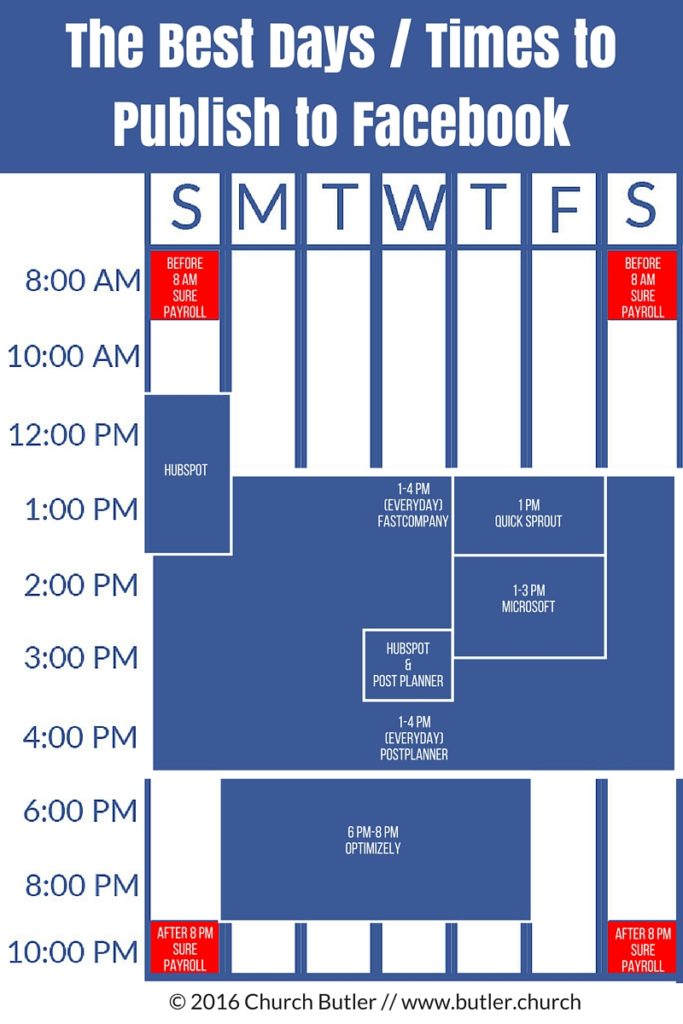 HubSpot says that the best time to post on Facebook is 3:00 p.m. on Wednesday. Other optimal times include 12:00–1:00 p.m. on Saturdays and Sundays and 1:00–4:00 p.m. on Thursdays and Fridays.
The worst times to post on Facebook are weekends before 8:00 a.m. and after 8:00 p.m, according to SurePayroll's research.
Time Magazine states that users are on Facebook in big numbers on Fridays and they're a bit more receptive to brand messages then. Smart content, particularly tailored toward weekend activities, can have an opportunity to score big.
Quick Sprout recommends that posts should be made on Thursdays and Fridays, either at 1 p.m. for the most shares, or 3 p.m. for the most clicks. As explained, "The less people want to be at work, the more they are on Facebook!"
According to Oprimizely, Mondays through Thursdays between 6 p.m. and 8 p.m. are the best posting times.
Thursdays and Fridays from 1 p.m. to 3 p.m. for Microsoft.
"Posting to Facebook between 1 p.m. and 4 p.m. results in the highest average click through rates. These numbers peak around 3 p.m. and hit rock bottom on weekends, before 8 a.m., and after 8 p.m. when people presumably have better things to do.", Fastcompany suggests.
TruConversion recommends that the times to avoid are before 8 a.m. and after 8 p.m. The sweet spot, however, is 1-3 p.m. with activity, engagement and happiness highest on Thursday and Friday, and peaking on Friday afternoon. (No surprise there!)
Here are PostPlanner's suggestion for best posting times:
– Best time to post: 1-4pm
– Worst time to post: Weekend from 8pm-8am
– Peak time: Wednesday at 3pm
For Facebook, the best time to post is on Friday's, because this, according to coschedule is when people are at their happiest, and looking for great content. The best time for clicks is 3pm, and the best time for shares is at 1pm according to Business2Community.
Remember every brand account is different because every audience is different. Do you have any specific sweet spots for days/times that you use for publishing to Facebook?
About Author