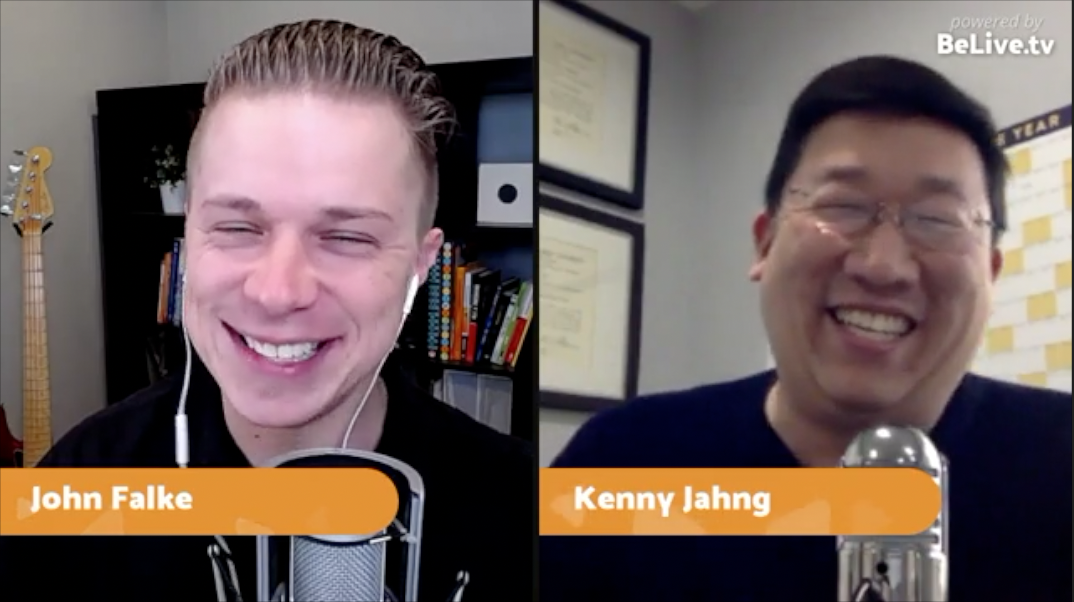 LUNCH & LEARN: John Falke And The Art of Podcasting
Today's lunch and learn video interview session was a fun one. I got sit down with John Falke of the Amplified Impact Church Communications Podcast.
You can find the podcast on iTunes or on his site, www.AmplifiedImpact.org.  John recently put me in the hot seat as interviewee for his podcast and you can catch my discussion with John there too.
Here's my interview of John where we talk about his recent podcast launch and the details behind it:
Podcasting is a powerful outlet and I believe church leaders and ministries should consider publishing one.  There's many different models for what kind of content to produce.  And plenty of options outside of just publishing your sermons as podcast episodes.
Podcasting is back due to the rise of Netflix nation looking for high quality on-demand content. Click To Tweet
In the Christian space, podcasting is already popular.  According to a recent trending article on Medium, Christianity is the main driver of podcasting today:
The categories with the most podcasts active in 2015 by total:
CHRISTIANITY: 23,200 active podcasts

Music: 13,100 active podcasts

Comedy: 7,300 active podcasts

TV & Film: 6,400 active podcasts

News & Politics: 6,300 active podcasts
1/3 of all podcasts launched happened between June 2014 and June 2015.  That's amazing.  People are consuming podcasts like never before.
Isn't it time you considered launching a podcast? What's your reasons Yea or Nay on this?
About Author