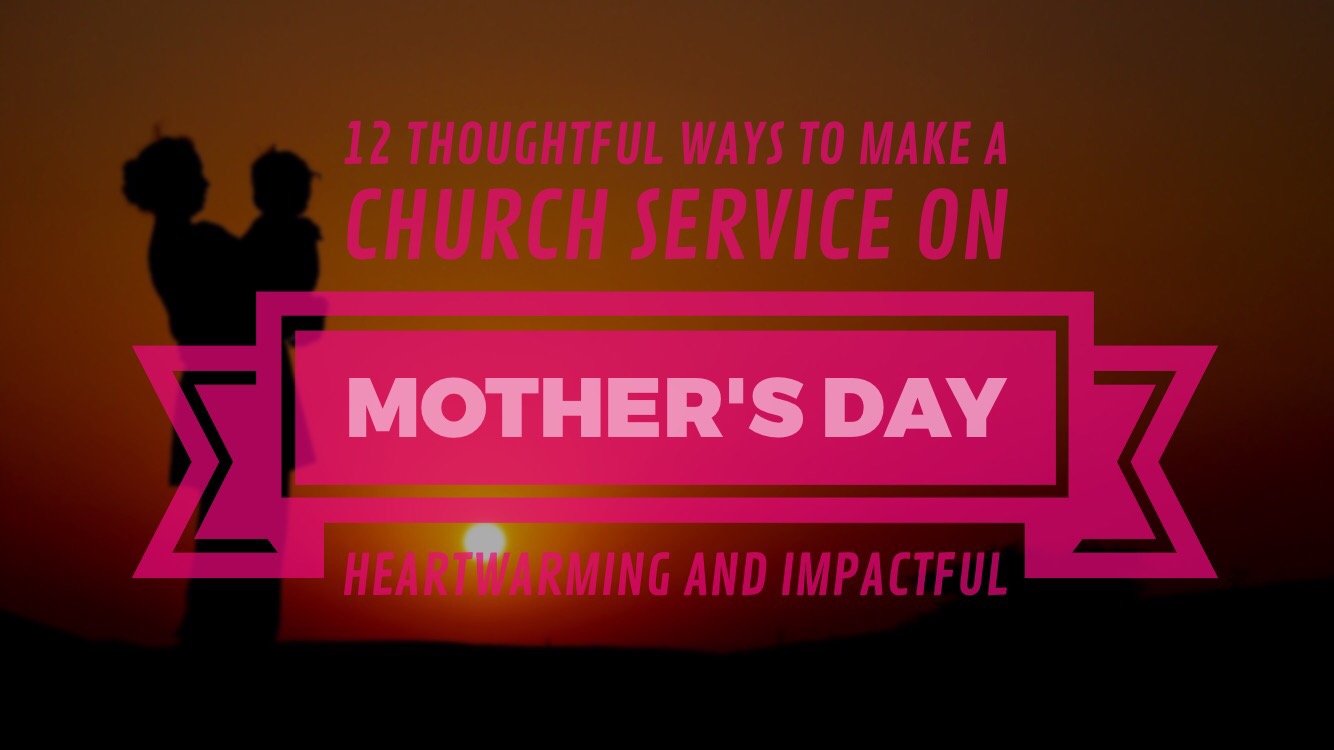 12 Thoughtful Ways To Make a Church Service on Mother's Day Heartwarming and Impactful
Did you know that the origin of Mother's Day was from the church? Yes, a woman from a United Methodist Church started it at all and it became a national movement. So it's definitely a church thing!
So it is quite natural for you to plan your church service the week of Mother's Day in May so that it includes an honors the women (and children) of your community.
Sometimes it is hard to generate a list of ideas for a Mother's Day church service. Here is a list that hopefully will help stir the creative juices on your team so that you can incorporate various elements into your worship service that makes sense for your church.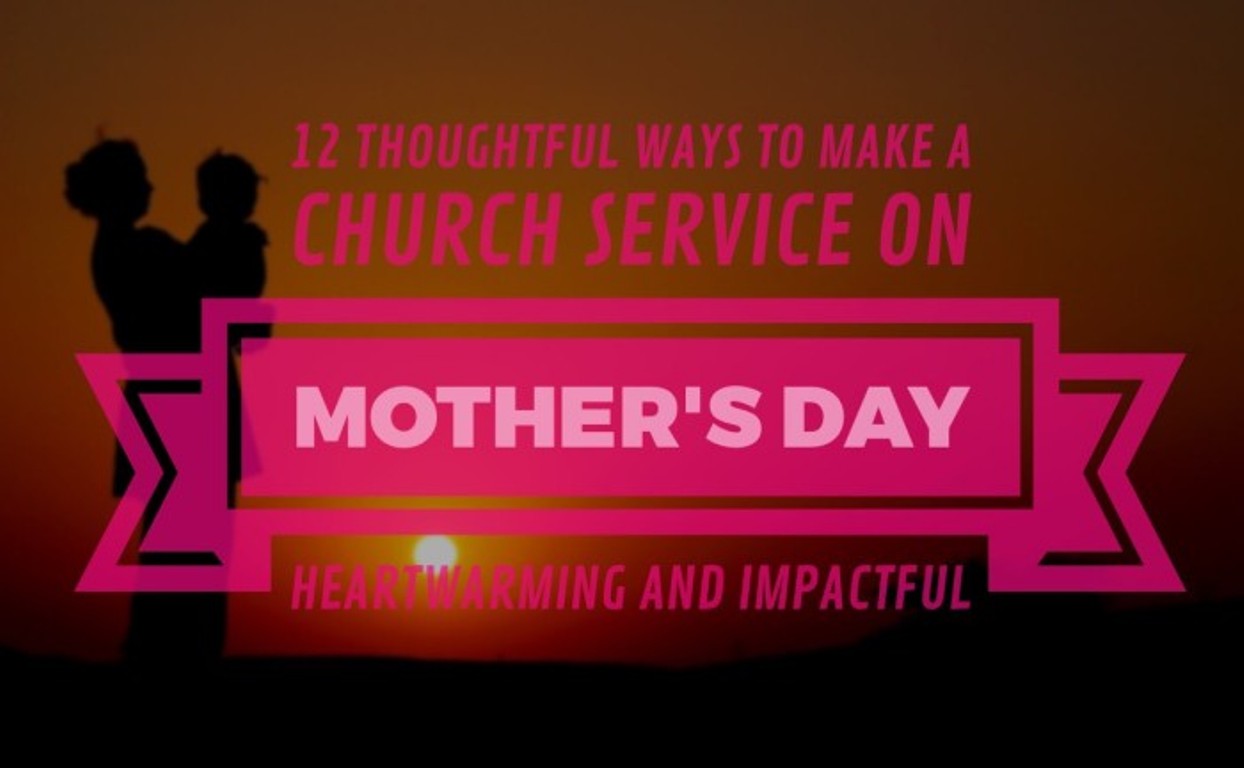 Flowers. Buy a bunch of flowers wholesale locally and give out flowers to every woman/mother that attends that day.
Connect the dots. Prepare a sermon that makes the parallel between mom of the family and God of his family. A mother's love is simply an echo of God's love for his children.
Cards from the kids. Plan a couple weeks ahead and have the children's and student ministry draw and make some creative cards or gifts for all the women on Mother's Day.
Mom testimonials. Ask a couple of moms to share their faith journey and testimonials for how God provides and is the ultimate care taker of the family.
Mothers Day Photo Booth. Prepare a bright, floral, mood setting backdrop so that people can take photos before or after church with their families.
Video highlights of Moms. Create create a video montage of the women in your church and you can have many creative options to go along with it. For instance you can lay a voice over narration that talks about how critical a mothers love is. Or you can interview a couple of mothers and include some quotes from them. Or interview kids asking what they appreciate the most about their mom.
Dedicate your offering. Find a local community group that either mobilizes mothers or serves that audience in particular. Maybe one that helps elderly widow moms in the area. Another great one is IJM – which is an organization dedicated to freeing women based and caught  for human trafficking. Find more details about it here: www.ijm.org. Announce that today's offering will be used to support that community service organization.
They "No mom in the kitchen" lunch after church. Make plans so that the men of the church plan, prepare, and host a meal after church service.
Prayer and blessings upon the moms. During the service call up all the moms to the front of the sanctuary and then bring your spiritual care or prayer ministry members up and let them leave everybody to pray for them.
Sing-along. In the weeks leading up to Mother's Day, let all the youth ministry participants practice a couple of songs with themes of love and mother's care. And then have them perform during the service either before the sermon focused on the same theme, or during the offertory.
Pray for Moms. Handout prayer request cards during the service so that mothers can fill them out and submit them. Then have your prayer ministry specifically pour over them throughout the week in prayer by name and by request.
Have a stack of Mother's Day cards and pens in the Men's bathroom. Making sure to cover all the dads, husbands and kids that come to church that says. You laugh at this one but it will be the best idea of them all if you put it into action. Make it fun too!
As you can see, there are plenty of options for you to think about how you might change it up a bit for Mother's Day services.

And as a reminder, don't forget to  also think of ways to utilize the service as an outreach effort.  Make it an easy excuse for your congregation to invite other moms and family friends to visit church with you that Sunday!
What other creative ideas have I missed? Let me know what I should add to the list by sharing it in a comment below please.
About Author