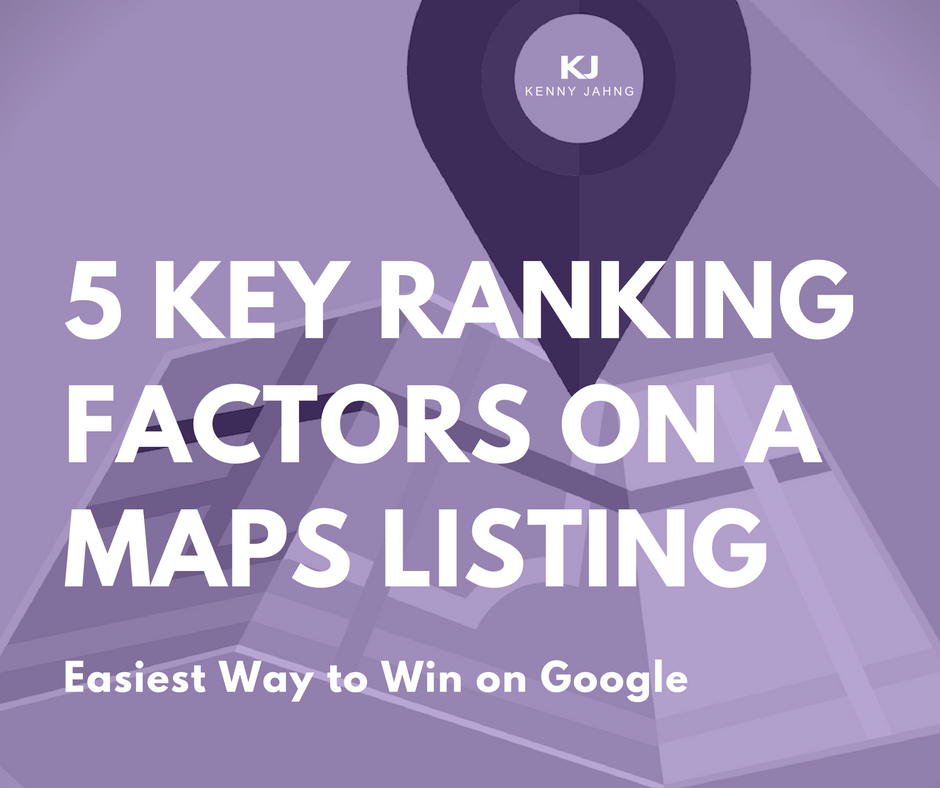 Easiest Way to Win on Google: 5 Key Ranking Factors on a Google Maps Listing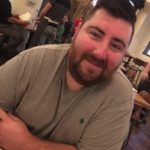 Today's guest post comes from Tyler Rominger over at MinistryDesigns.com. Tyler points out a set of key ranking techniques for SEO that almost everyone either ignores or doesn't know about.  While the tips are "advanced" ways to approach maps optimization successfully it doesn't require any specific "advanced" skillsets other than being strategic. That's a good thing for you and me. Take a look at what Tyler is sharing with us today.
---
The easiest win when it comes to organic rankings on Google is the Google maps listing, commonly called the seven pack till now.
Until about a year ago, when you would search any localized term ("plumbers in city") seven map listings would appear and you would be able to select from them based on your preference.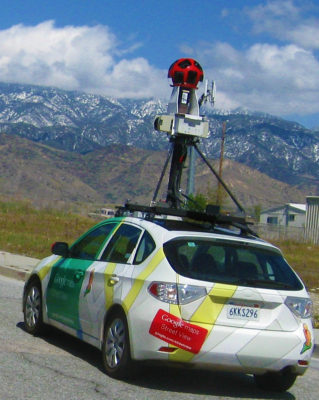 They've certainly been working hard on the Google Maps team over there. And recently, Google reduced these map listings to only three.
This change has been a good thing and a bad thing.
It's bad because before, if you had a subpar listing you could still sneak onto the first page. It's good because now it makes it easier for people who know what they're doing, to win—be rewarded for their efforts by ending up on the first page.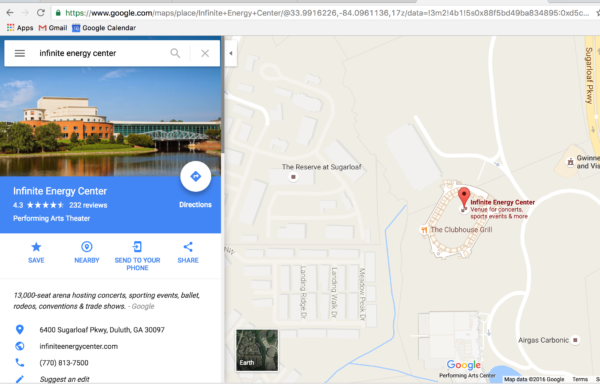 The 5 Most Important Ranking Factors When It Comes To Google Maps Optimization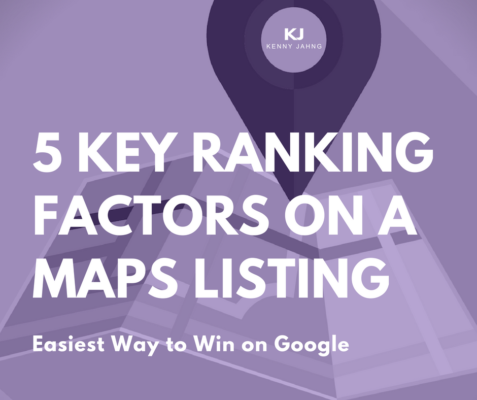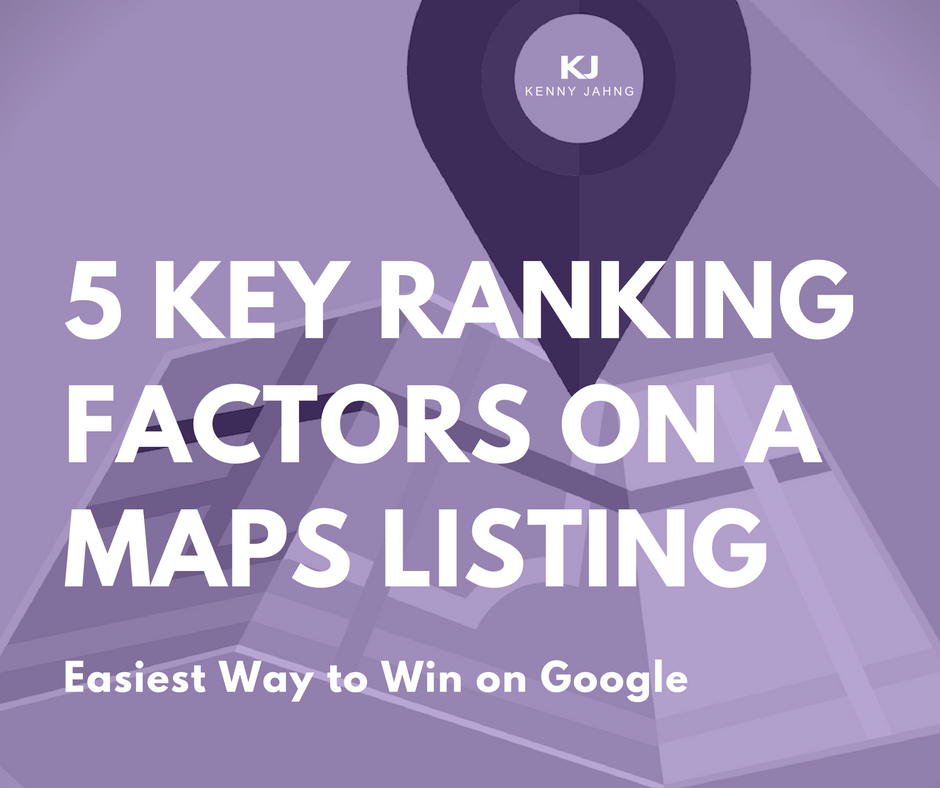 Without a doubt, if these five things (plus a little secret I'm going to put at the end of the article) are executed properly, your listing will end up on the first page of Google and will likely be the first result shown.
1) Physical Address in the City of Search:
Having a physical address in the specific city or location where you want your map or business listing to rank is the single most important factor out of the five. According to the Moz study, having a physical location comprises about 20% of the ranking factors for importance on having a localized map result optimized. This particular point doesn't require a whole lot of explanation, other than you need a physical mailing address in the specific city you want your location to be optimized for. I do want to make one point: it's very important that you do not use a PO Box, or a virtual office, as both of these are address options that are in direct contradiction with Google's terms of service. I suspect, however, that if you are reading this, you most likely have a church facility in the specific location that you want your maps listing to be optimized for. So this should not be an issue.
2) The Consistency of Structured Citations:
I guess the best way to start the explanation of this particular point would be to explain what a citation in search engine optimization actually is. A local citation is any mention of your church with or without a link listed on the internet. Here are some examples:
Church name, by itself

Church name and number

Church name, number, and address (with or without a link)
The best case scenario is number 3 with a link back to your website. When building local citations, it is extremely important that the consistency of the structure remains the same. For example, let's say the address to your church is:
1876 South Renton Street
Grand Rapids, MI 49503
It's important to make sure it is listed like that every single time it is published. You want to make sure there are no variations with punctuations, abbreviations, or anything else. When building citations, consistency is key. Additionally, if you have already started building citation listings on the web (which is very likely) you should go back to those listings and make sure they are all structured the same.
3) Proper Google My Business Category Associations:
When you first start with Google maps (or Google business) you are going to add some categories for organization purposes. You need to make sure these clearly communicate who you are. Think about what people might be searching for, or how they will begin their search, i.e. "Church" or "Christian Church".
4) Proximity of Address to the Point of Search:
Again, there isn't a lot to explain here and unfortunately, this particular factor is outside of your control. However, if you're doing everything else right, when someone searches within your geographical location, your site should show up!
5) Quality/Authority of Structured Citations:
The reality is that not all citations are created equal. There is a great tool called Whitespark.ca that will allow you to do an analysis of all of the citations that the churches in your area have listed.  Additionally, it will make recommendations for you to find new sources for citations. Here's what I suggest:  jump on Whitespark.ca, set up an account, and enter some of the other local churches' websites that are currently ranking well in your area. Whitespark will produce a list of their citations and then you can create the exact same citations for your church. You can ask it for some additional recommendations so that you ultimately will have more citation sources than the other churches. If this is done properly and well, you are sure to outrank your competitors.
I want to mention that there are a lot of additional factors that are not listed here, however, when determining the top five most important, these are certainly it when Google produces the results for a search.
Currently, I'm working on a step-by-step guide, using a real life church, and video-recording on my screen while optimizing, not only the Map listing but also the website. If you'd like to receive updates about the information please click here. Additionally, if you have specific questions about ranking your Church website please feel free to contact me, either on my website or on social media!
p.s. I promised you some bonus material earlier . . . and here it is.
Secret # 1:  Geotag your images and upload as many as you possibly can!  
Here is a good tool for that: http://www.geoimgr.com/en/tool. But again, make sure that it is your exact location, with no variations, every single time.
Secret # 2:  Get as many 5-Star ratings as you can.
It's going to help two things:  1) it's going to tell Google that you're legit and 2) it's going to tell people searching that you're legit. If you have to ask every member of your church plus their three closest friends to give you a 5-Star rating and good review, DO IT! It's that important. Without getting too technical, this is going to dramatically increase your click-through rate and ultimately get people to your church.
Happy optimizing!
QUESTION: Have you ever THOUGHT about optimizing your Google Maps listings before today?
About Author