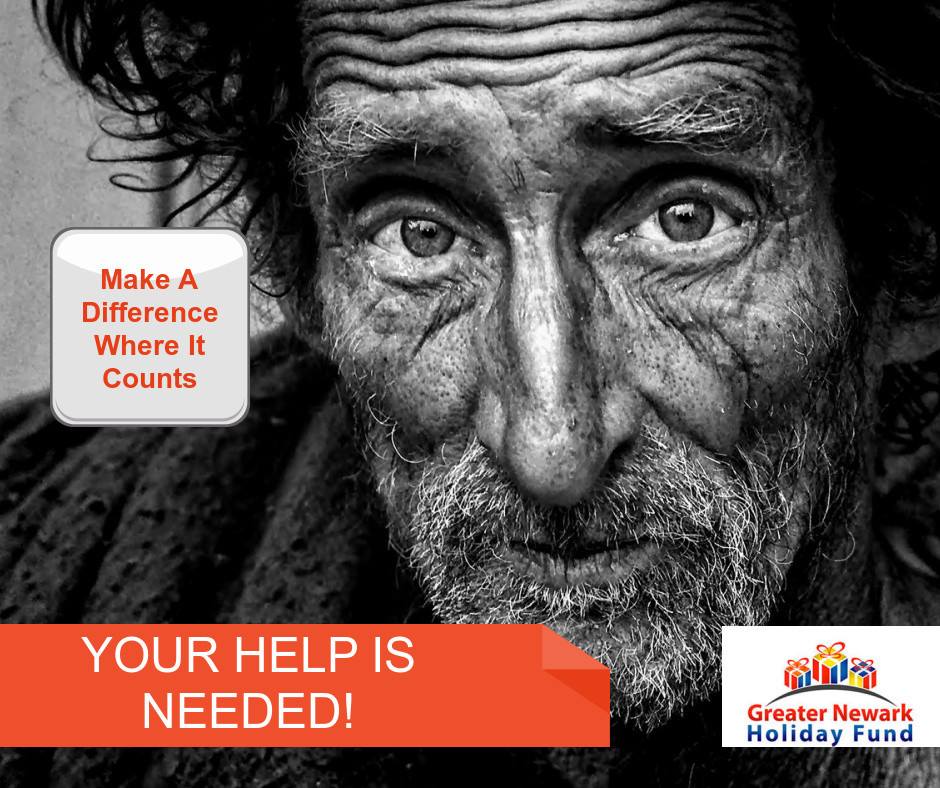 What a #GivingTuesday Online Sock Drive Looks Like
Launching on November 29 or otherwise known as #GivingTuesday, the Greater Newark Holiday Fund is raising funds to buy thermal socks for 2,000 people living without housing in the State of New Jersey.
To help these individuals, the Greater Newark Holiday Fund is hosting a #GivingTuesday Online Sock Drive. Everyone is invited to participate and you can see the online donation landing page here: http://2016.holidayfund.org/givingtuesday
SOCKS ARE #1 REQUESTED ITEM BY HOMELESS
19.9 percent of the entire homeless population for the state of New Jersey are located in Essex County. A recent report indicated that New Jersey's unsheltered and homeless population had risen this year by 48 percent.  And socks are the #1 requested item of clothing by the homeless.
Thick socks are necessary to keep individuals protected from frostbite and hypothermia as well as help prevent a variety of foot-related diseases commonly encountered by homeless individuals. Used socks cannot be donated and so new socks are a high-demand item.
GOAL TO HELP 2,000 CHILDREN AND ADULTS
On Tuesday, GNHF will join the global giving effort of #GivingTuesday held on the first Tuesday after #BlackFriday and #CyberMonday. The point of the campaign is to hopefully spur New Jersey residents to donate enough funds to supply 2,000 homeless children and adults a new pair of socks for the winter.
HOW TO DONATE
One of the aims of the #GivingTuesday Sock Drive is to be an easy outlet for people to help meet the tangible needs of those in their own community in a super-easy way. With just $4, you can make a difference where it counts.  Just $4.
So there are 2 specific ways to donate that are being promoted right now. Donations can be made online at http://2016.holidayfund.org/givingtuesday or by texting the word "GIVE" to 973–333–4150.
About The Greater Newark Holiday Foundation
The Greater Newark Holiday Fund was founded 79 years ago in 1937 as a trustworthy charity by a group of passionate businessmen who set out to aid the local youth. Today the nonprofit has expanded to aid the elderly, improve the health of the community, prevent violence and substance abuse, as well as help the local youth. The Greater Newark Holiday Fund is also proud to be partnered with 11 charities across 6 counties including social service organizations like the Catholic Charities of the Archdiocese of Newark, FamilyConnections, Jewish Family Service of MetroWest New Jersey, The Salvation Army, and Urban League of Essex County. Through partnerships with 11 agencies, one donation to Greater Newark Holiday Fund can touch multiple causes. 
To learn more about this charity that helps other charities do what they do best, visit 2016.holidayfund.org
About Author