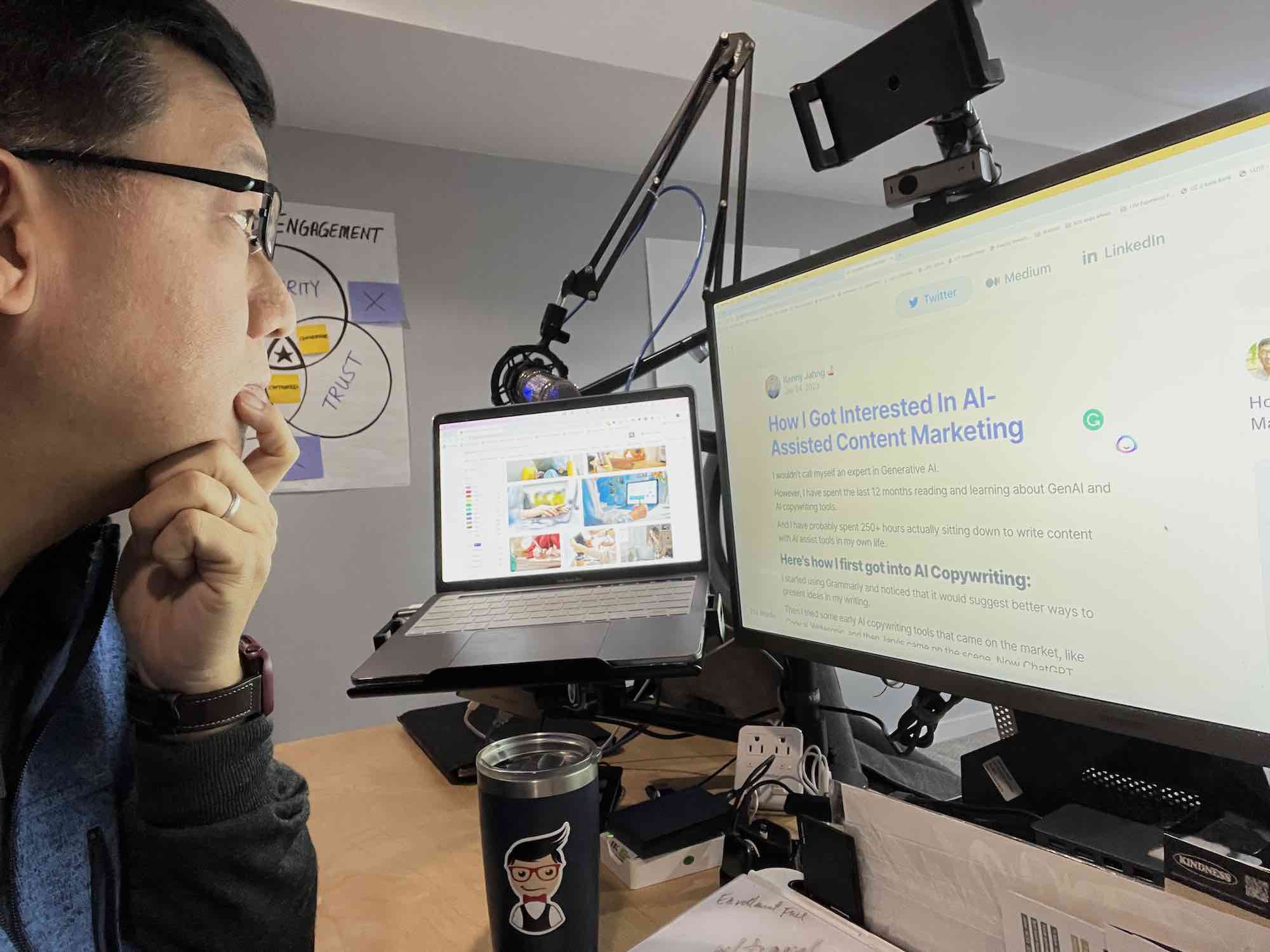 How I Got Interested In AI-Assisted Content Marketing
I wouldn't call myself an expert in Generative AI.
However, I have spent the last 12 months reading and learning about GenAI and AI copywriting tools.
And I have probably spent 250+ hours actually sitting down to write content with AI assist tools in my own life.
Here's how I first got into AI Copywriting:
I started using Grammarly and noticed that it would suggest better ways to present ideas in my writing.
Then I tried some early AI copywriting tools that came on the market, like Copy.ai, Writesonic, and then Jarvis came on the scene. Now ChatGPT.
Jarvis (now Jasper) provided a similar version of the "ah ha" experience people are getting in 2023 with ChatGPT. It got the creative mind revving with the possibilities.

I've been producing over 70,000 words on content in any given week throughout the last year. (Grammarly reminds me at the end of each week).
>> So my goal over the next year is <<
Dig deeper into Jasper & all the new GPT3.5 tools to learn the nuances of how to become a skilled AI prompt engineer
Build and refine workflows that produce top-notch content consistently
Share what I learn with nonprofit leaders who need help creating content with purpose
Have you been working with Generative AI Copywriting Tools? What's the most valuable tip you can share with me?