3 Reasons Why Your Church Needs To Consider Mobile Giving For Offering & Tithes
Are you still depending on people to pull out their wallets and checkbooks during our church service?
Are you passing the offering plate down the line without any thought to what might be better, easier, preferred by those that are giving to support your church?  Does your entire offering time revolve around your church, staff and what's most convenient for them? Or does your offertory time acknowledge the actual people who are the ones participating in the offering time of your Sunday service?
Here's 3 Trends That You Need To Consider Regarding Options for Online and Mobile Giving At Your Church: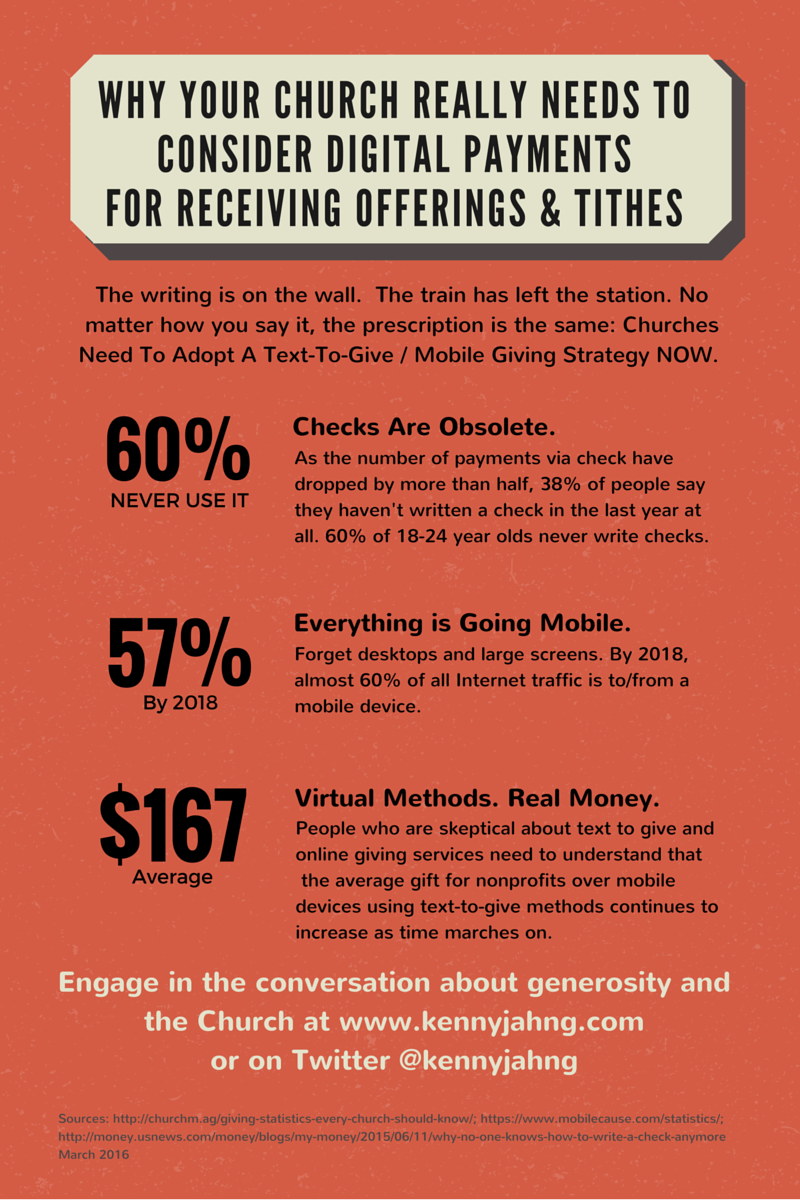 Want to share this infographic? Go ahead and TWEET IT!
text­-to-­give giving providers comparison chart.
Do any of these stats strike you?
Any catch you by surprise?
What is the #1 reason that's keeping your church from exploring mobile giving options?  Is it theological? Practical?
About Author