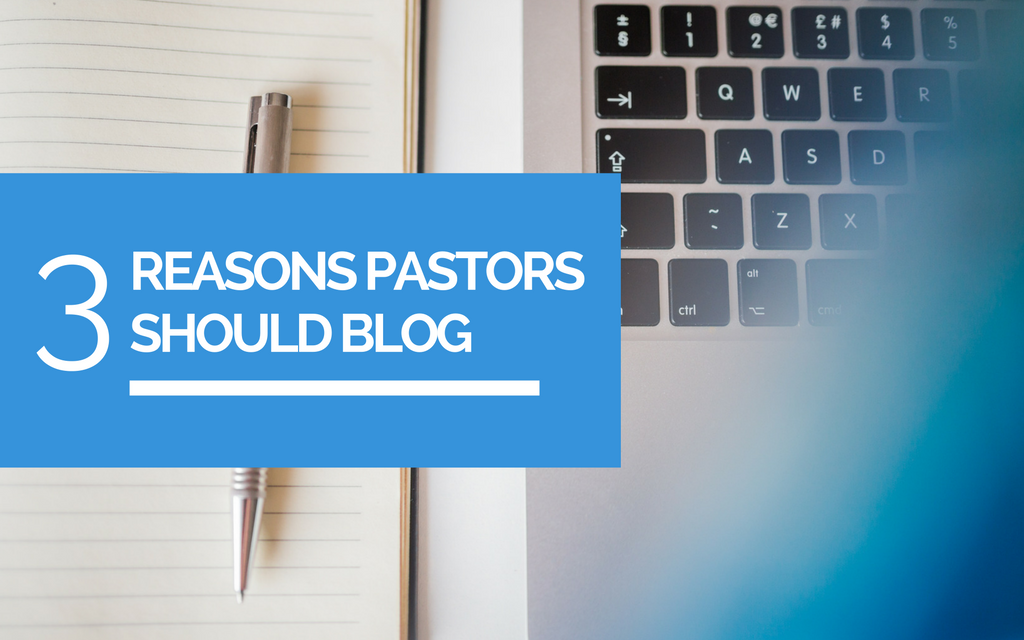 3 Reasons Pastors Should Blog
Today, I asked Seth Muse to share some of his thoughts on a topic that usually gets misdirected: why blog? Usually the first responses involve platform building, better exposure as a leadeR, etc. But Seth has some authentically ministry-driven reasons why a pastor should consider taking the time to dedicate to the exercise of publishing.  If you like this piece, check out his blog or podcast: The Seminary of Hard Kocks. Enjoy!
---
Sometimes I join church mailing lists because I want to see how they do things. It helps me to understand those I'm trying to help with things like emails, blogs, web copy, and announcements, to name a few.
The other day, some church sent me a book. Not an eBook, a book, written out in the email itself. It had to be at least 2k words or more.
The email contained announcements and a few graphics concerning what was going on at the church that week, but mostly the content was generated from the pastor. He gave a story, a few points, another story…wait a minute…it was a sermon!
It is inherent in a pastor's DNA want to talk and teach, which is great for pulpits, not inboxes. The all-church email isn't the place for that. Like I tell pastors all the time, "what you need, my friend, is a blog."
I think every pastor needs a blog and there are several reasons for that. Let me give you three points and a poem to illustrate why and then we'll take up the offering…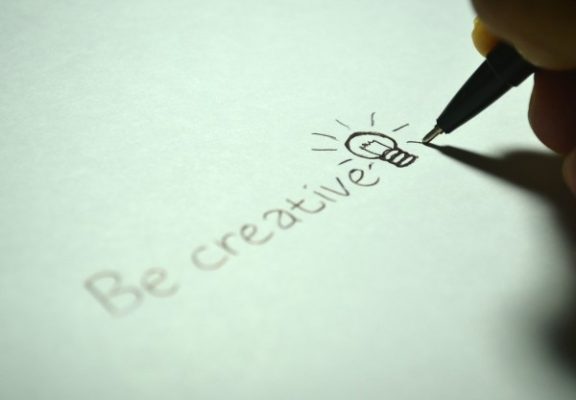 Photo via Ramdlon via Visual Hunt
A Blog Helps Clarify Ideas
Just like a container does to liquid, words give ideas form. Words make ideas transferrable and make interpretation possible. When anyone sifts through 100's of ideas at once, it can stress the brain to a point of exhaustion.
Writing forces the mind to think clearly about focused ideas, which only helps a pastor to explain Scripture or marriage or finances or parenting with more clarity and power.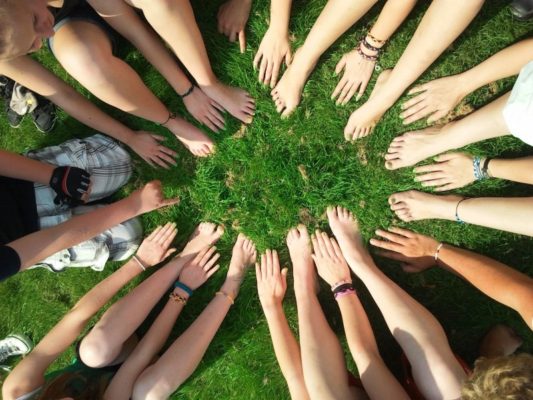 Photo via VisualHunt.com
A Blog Prolongs Engagement with Your People
You have about 2-4 hours on a Sunday and even less than that on Wednesday to engage, teach, build relationships with, and laugh with your people. However, a blog allows your teaching to extend to the rest of the week while your congregation sits in their office or takes a break in the field.
Writing thoughts out in a blog allows a bit of teaching to be passed around to your people all week long, causing discussions and thinking on a subject to extend past Sunday. Can you image your people thinking about their relationship with Jesus more often than two days a week? It might make a difference, but then again, I'm a smart-mouthed idealist.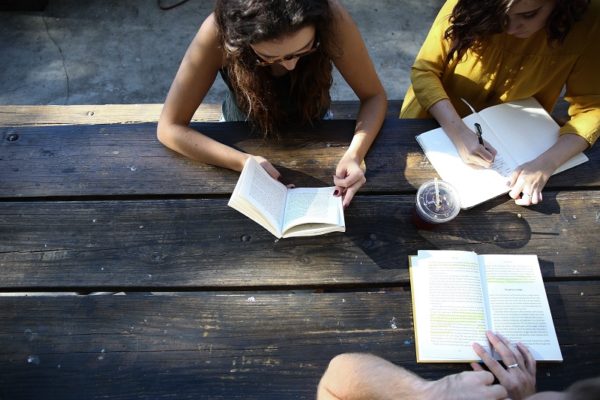 A Blog Introduces Non-Believers to Real Christians
In 2013, a study suggested that 4 in 10 Millennials have engaged in an online faith discussion or blogged/commented on a blog about their faith.
Wait, what? But the news says we have to keep religion private? We can't even pray in school anym–
Don't believe the news. No one is keeping religion at church! There are conversations about God and other spiritual matters happening online now more than ever and if you want to get in on that action, one of the easiest ways for a pastor is to blog.
Your blog post shared by person A can be a conversation starter with person B that leads to an offline discussion over coffee about the reliability of Scripture or the person of Jesus.
Sounds like real ministry to me. And you helped make that happen. From your office. Two days in advance. Who knew the Spirit could do things outside of "the last minute?"
So, if you want to start blogging, it's super easy to do and even super-er easier to do badly. Here are a few best practices for bloggers that can help you get a few wins right away.
– Shoot for 500 words. Well, you're a pastor. Shoot for 1000 words. Anything more is too long and ain't nobody got time for that! They won't read it.
– Format your blog to be easily scanned. Bold your headings (called h2 headings in nerd-speak) and break paragraphs into 2-3 sentences each. You want eyes to easily jump from section to section and there needs to be white space and contrast to do that.
– Use a readable font and a font size of at least 14. Your blog will mostly likely be read on a smart phone, so don't make readers squint. Also, don't use Papyrus or Comic Sans fonts. If you love Jesus, you won't use these fonts for anything at all. Even a sign over the copy machine…you know what, you get it. Bad fonts.
– Most importantly, be yourself. It's so easy to spot a fake these days (unless we're talking about news) so you don't want to be branded an imposter just because you're writing stuff that you think people want to hear. What your people really need to hear is the heart of a pastor who desperately wants them to know God intimately and isn't afraid of what might happen if he puts himself out there. I'd follow that person. Your people will appreciate your candor, too. (and throw in a joke or two)
The last obstacle you may have is that you just don't have time. I have two words for you:
Ghost. Writers.
Find two or three staff members who are willing to contribute to the blog and let them write 1 or 2 a month. You can also get your communications director/volunteers together to brainstorm ideas for topics, put them on a calendar, and assign certain weeks to them.
The point is, you shouldn't do any part of your ministry alone, including this. God created us in community for community, so take His lead and get others on board. Chances are there are already those who would line up to help you if you'd just ask. If not, then set a schedule you can handle like once or twice a month.
Publishing has gone digital and costs nothing but time and effort to produce. The pastors who embrace digital tools and methods for ministry are the ones who are having the greatest impact and influence.
So can I put you in a shiny red blog today, pastor? I can probably knock a little off the sticker, but I'll have to talk it over with my manager.
Source list:
Research for pastors and shareable blog content.
The average click-through-rate is 115% higher for church emails that include at least one social media link. (Source: Anthony Coppedge| Focused on Church Health
Approximately 51% of churches claim at least one of their staff regularly blogs or posts on social media. 74% of churches do not have a paid staff member that updates their church's social media pages. (Source: Buzzplant)
More than 4 in 10 millennials have participated in online faith discussions and also blogged or commented on a blog about their faith. (Source: Facts & Trends)
Print vs online ad revenue stats: http://www.stateofthemedia.org/2013/newspapers-stabilizing-but-still-threatened/newspapers-by-the-numbers/
Pastors who podcast: http://www.slate.com/articles/life/ten_years_in_your_ears/2014/12/religious_podcasts_are_christian_podcasts_replacing_church.html
DO YOU HAVE A PASTOR BLOG? DROP THE URL LINK IN A COMMENT BELOW SO WE CAN VISIT AND SEE!
About Author