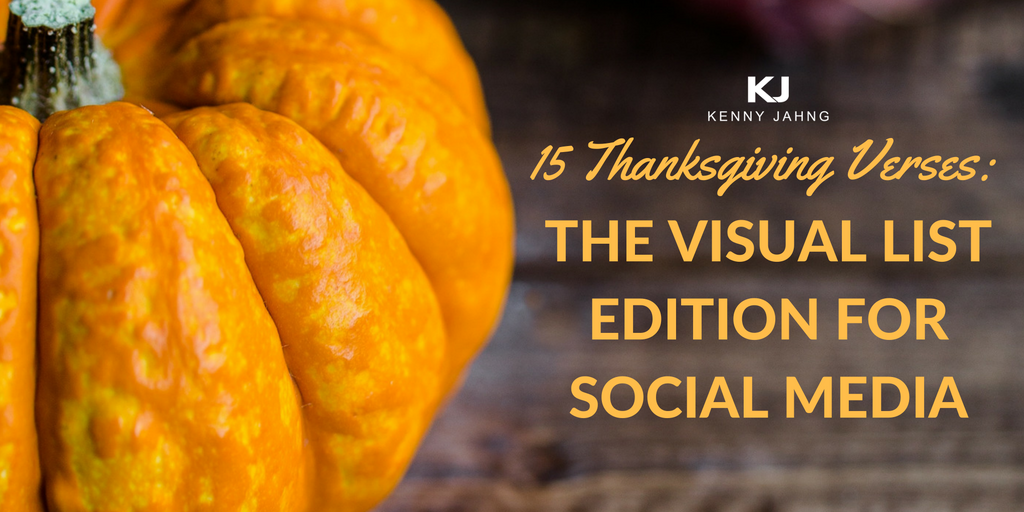 15 Thanksgiving Verses: The Visual List Edition for Social Media
In preparation for Thanksgiving, using Bible verses on social media can garner a lot of likes because of the simple fact that these truths of gratitude and thankfulness resonate with everyone and are easy to agree with by all.
I recently came across a nice curated list of "15 EXCELLENT BIBLE VERSES ON BEING THANKFUL" over at ChurchTechToday.com.
My first gut reaction was these will be great to share on social, but they would be even better if they were visual.
So I went ahead and produced these social media graphics for each verse on the list.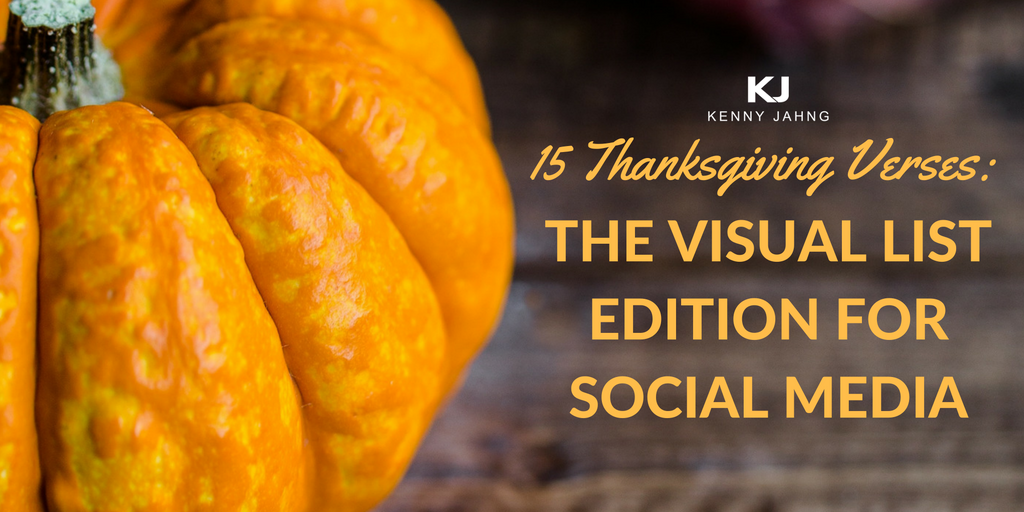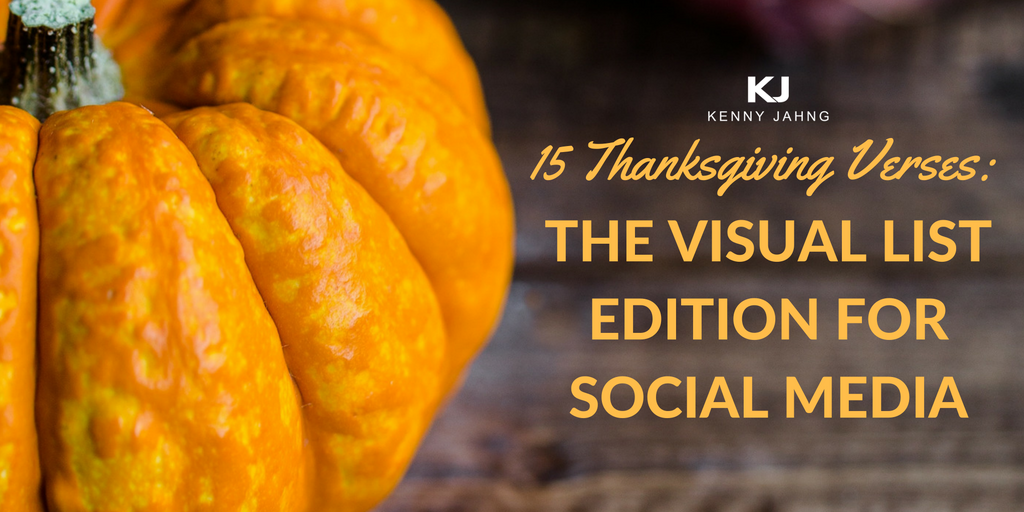 Here are the 15 Thanksgiving Verses in their visual form:
1 Corinthians 1:4
"I always thank my God for you because of his grace given you in Christ Jesus."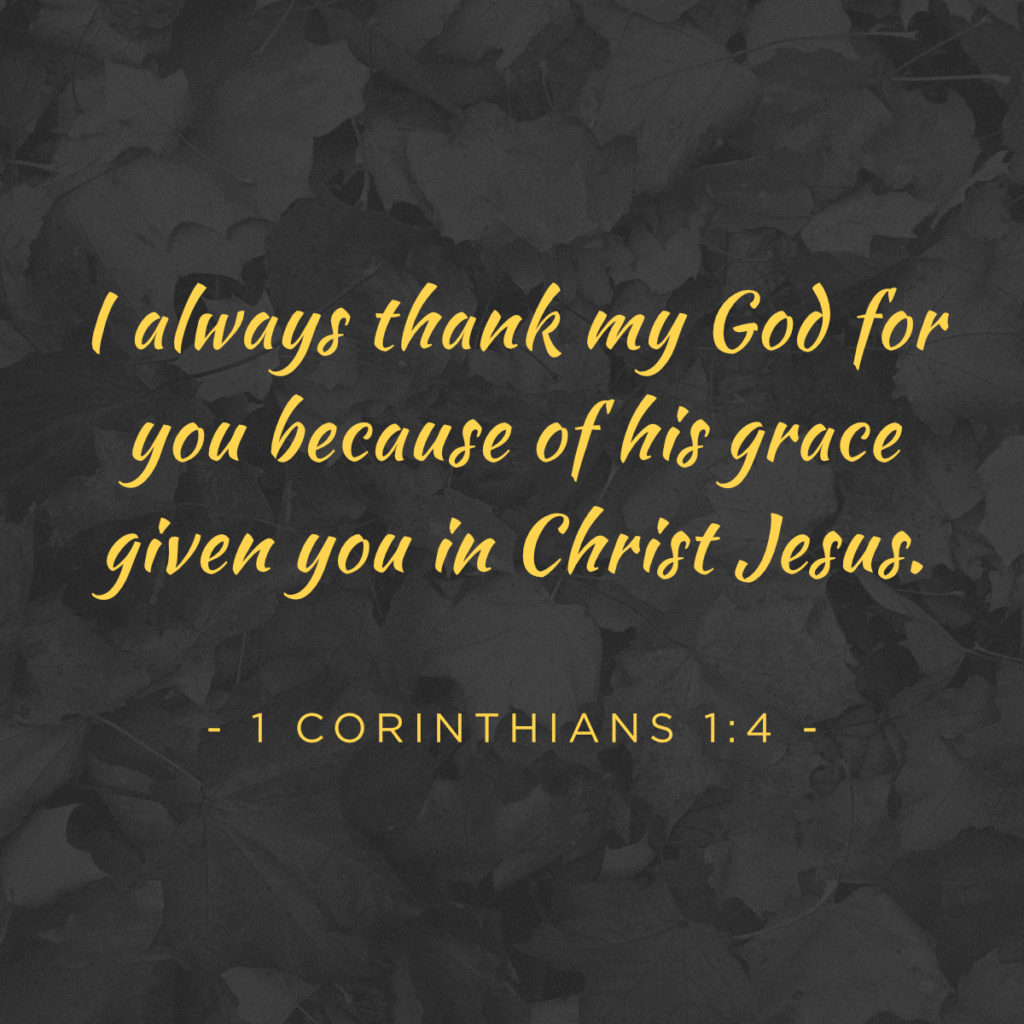 1 Corinthians 10:16
"Is not the cup of thanksgiving for which we give thanks a participation in the blood of Christ? And is not the bread that we break a participation in the body of Christ?"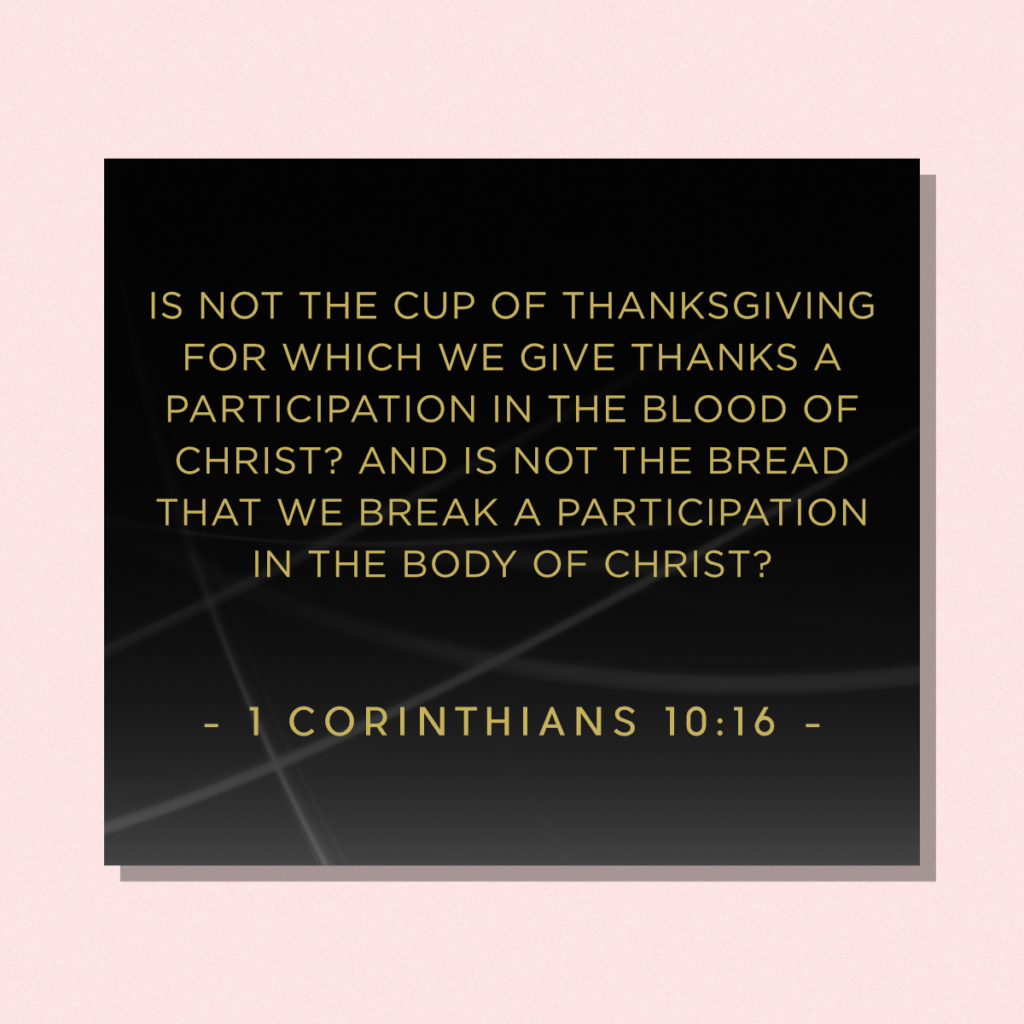 Jeremiah 30:19
"From them will come songs of thanksgiving and the sound of rejoicing. I will add to their numbers, and they will not be decreased; I will bring them honor, and they will not be disdained."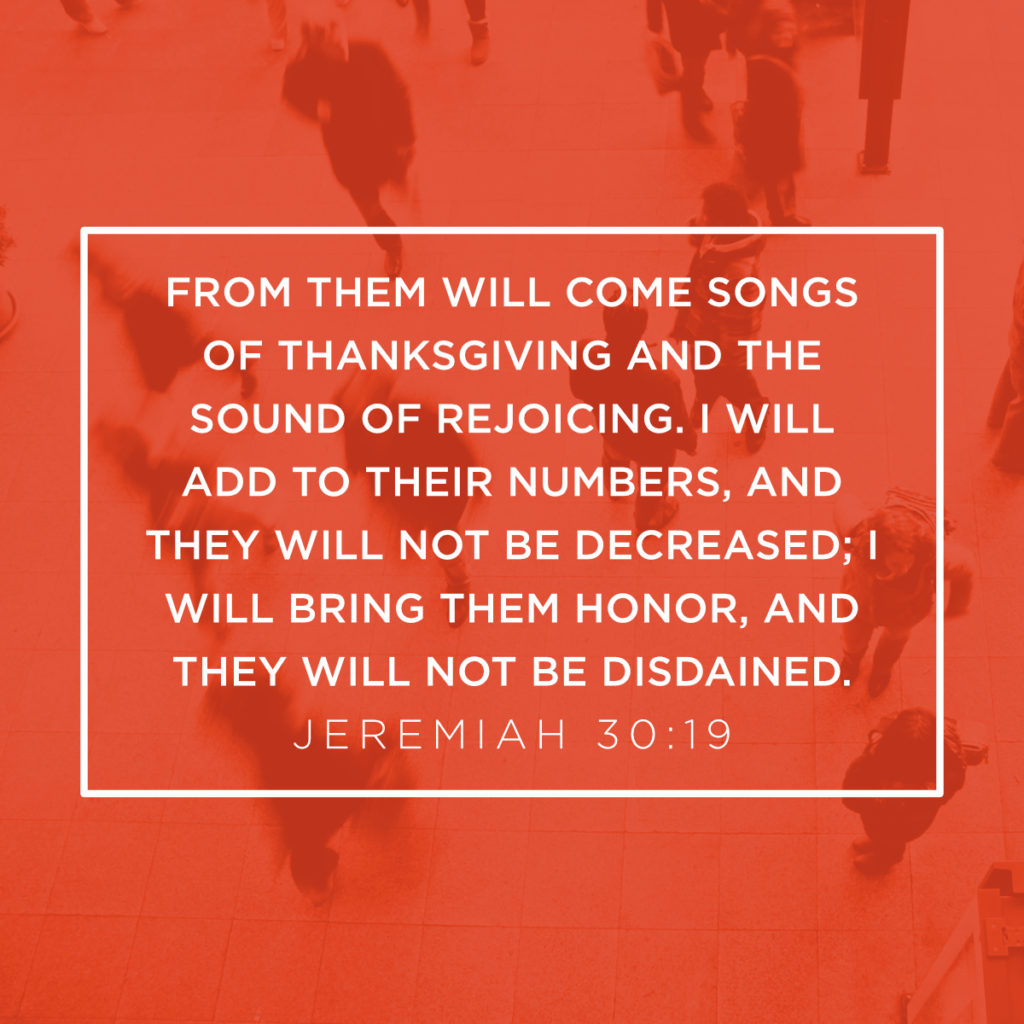 Psalm 95:2
"Let us come before him with thanksgiving and extol him with music and song."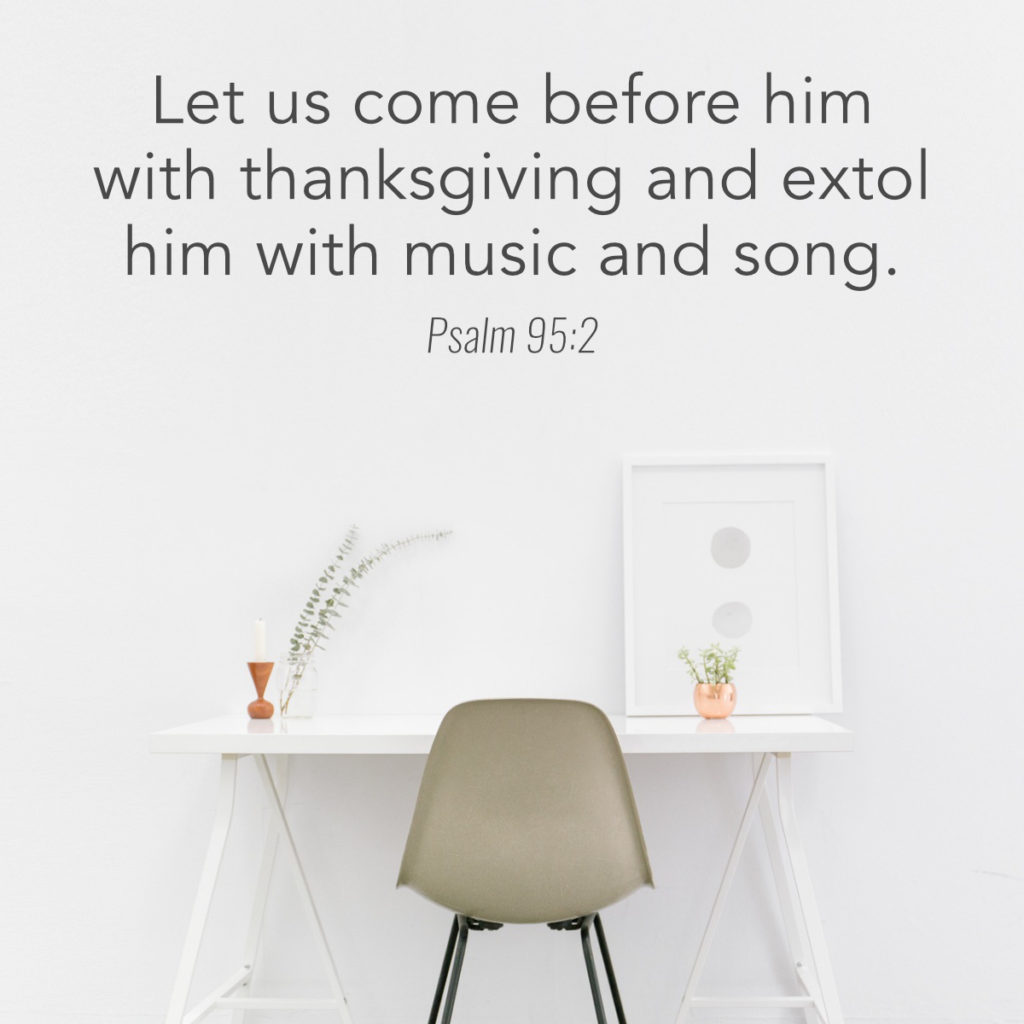 1 Chronicles 16:34
"Give thanks to the Lord, for he is good; his love endures forever."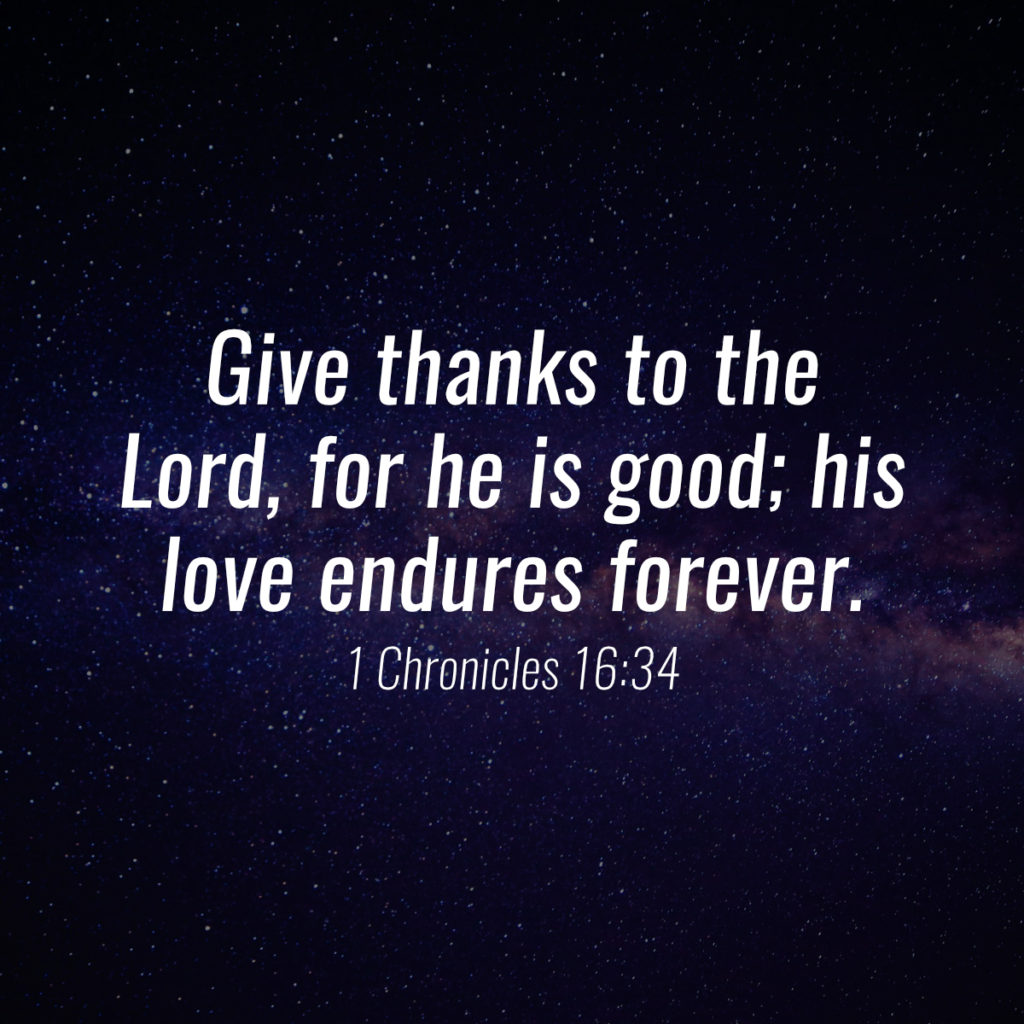 1 Chronicles 16:35
"Cry out, 'Save us, God our Savior; gather us and deliver us from the nations, that we may give thanks to your holy name, and glory in your praise.'"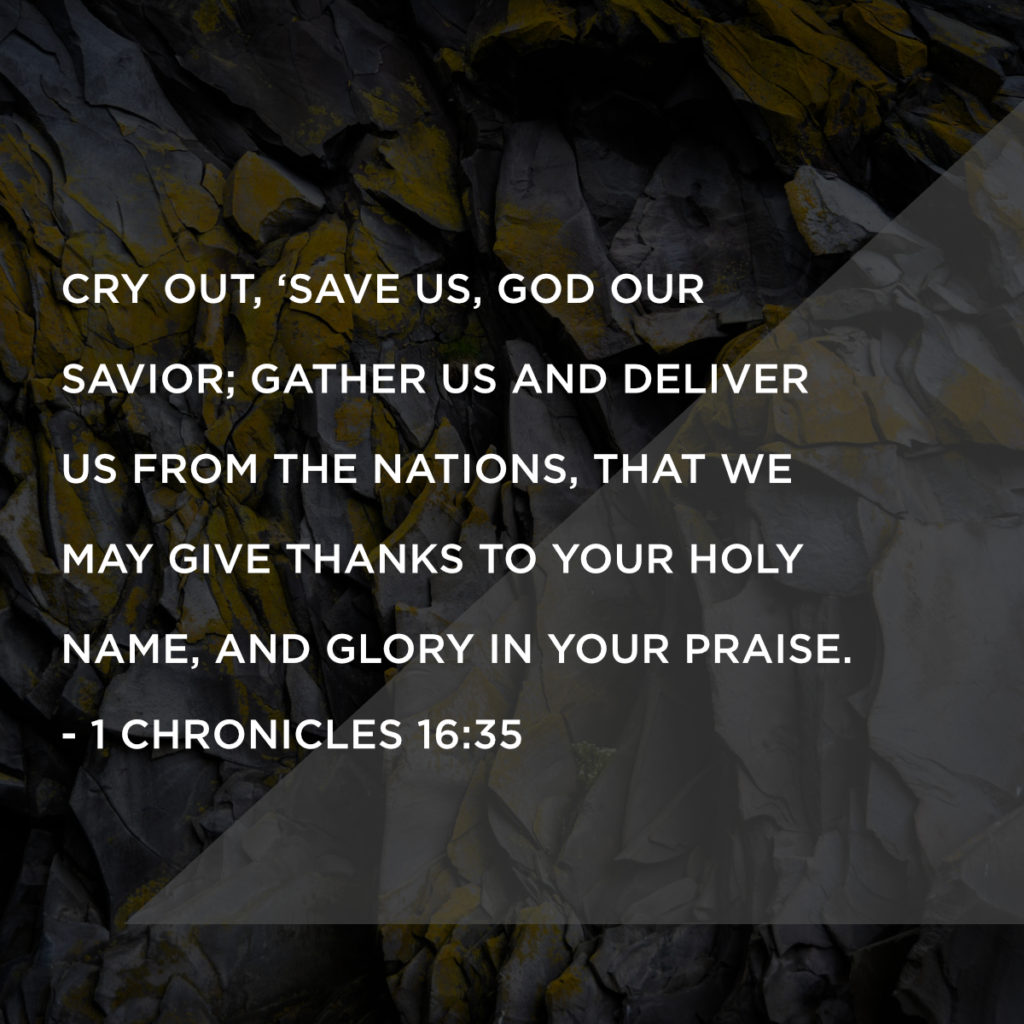 Ezra 3:11
"With praise and thanksgiving they sang to the Lord: "He is good; his love toward Israel endures forever." And all the people gave a great shout of praise to the Lord, because the foundation of the house of the Lord was laid."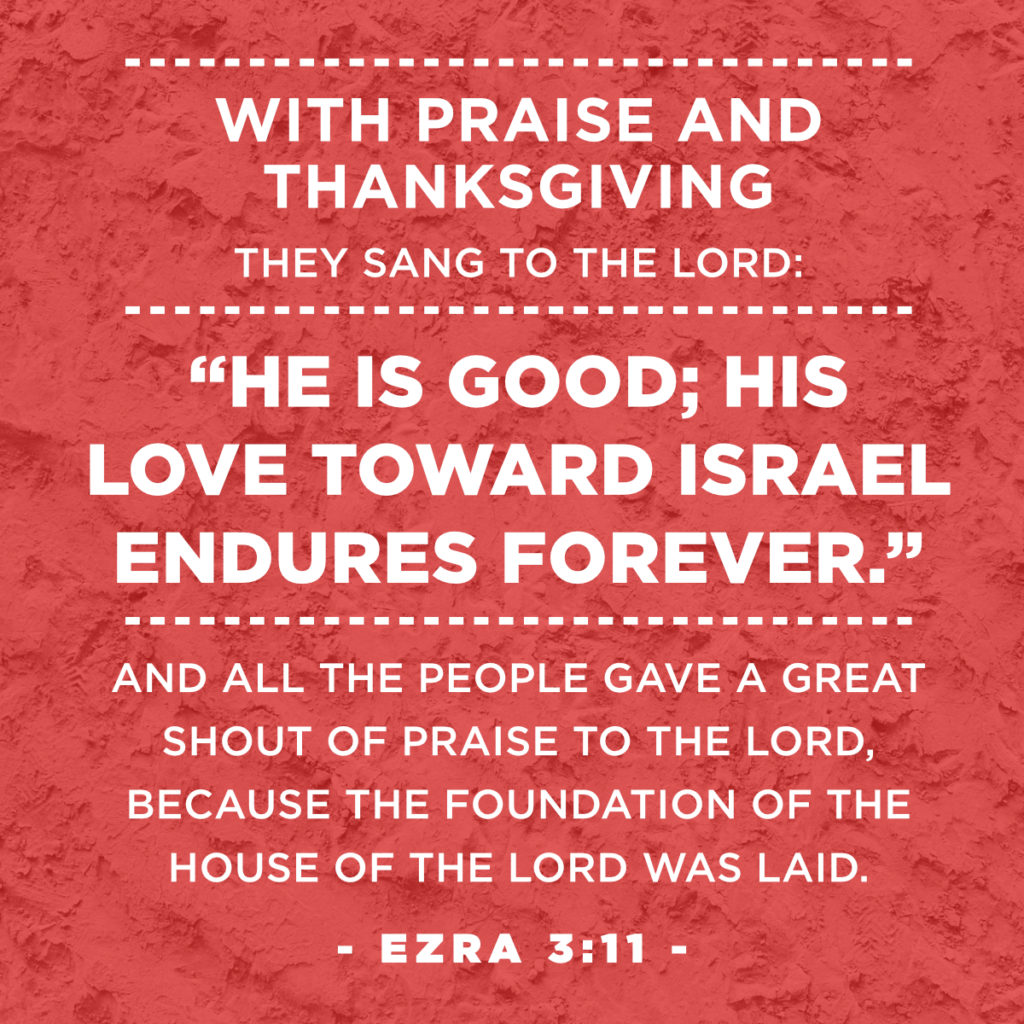 Psalm 7:17
"I will give thanks to the Lord because of his righteousness; I will sing the praises of the name of the Lord Most High."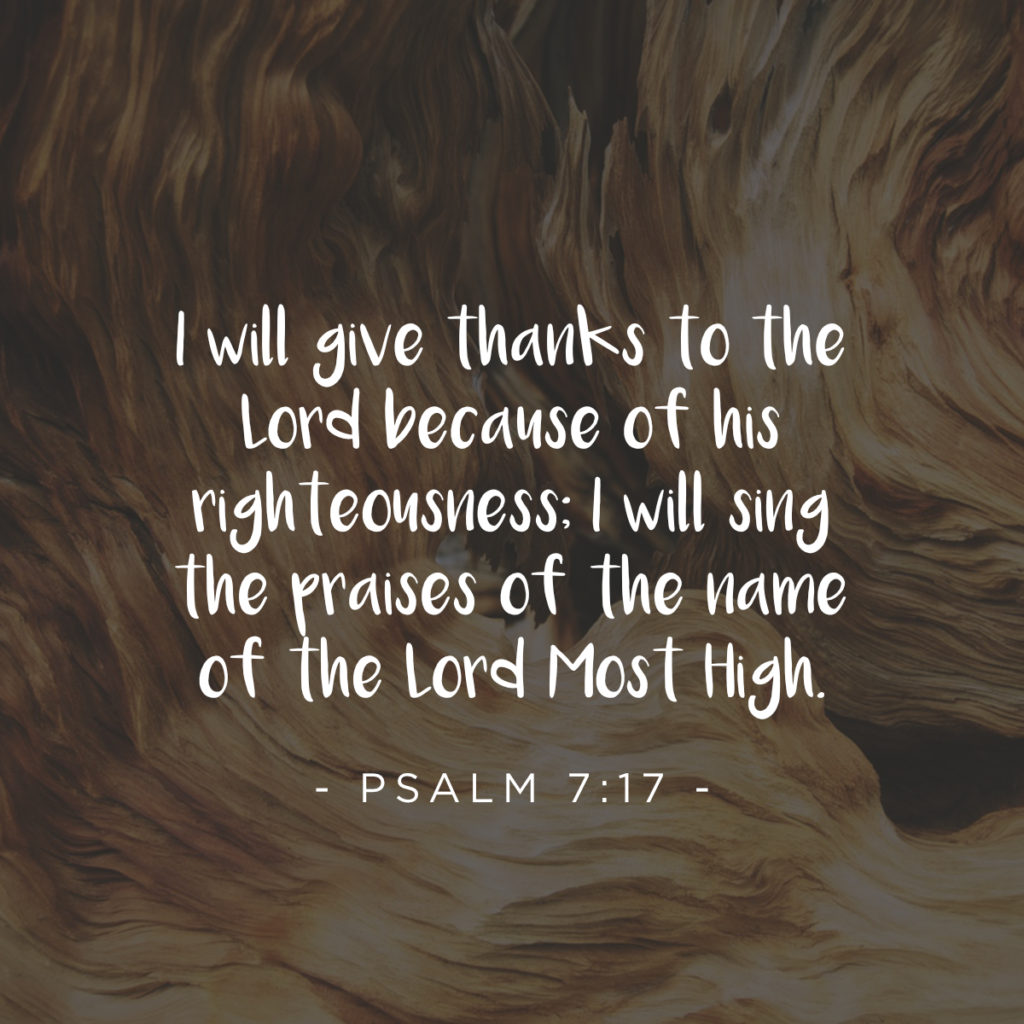 Psalm 100:4
"Enter his gates with thanksgiving and his courts with praise; give thanks to him and praise his name."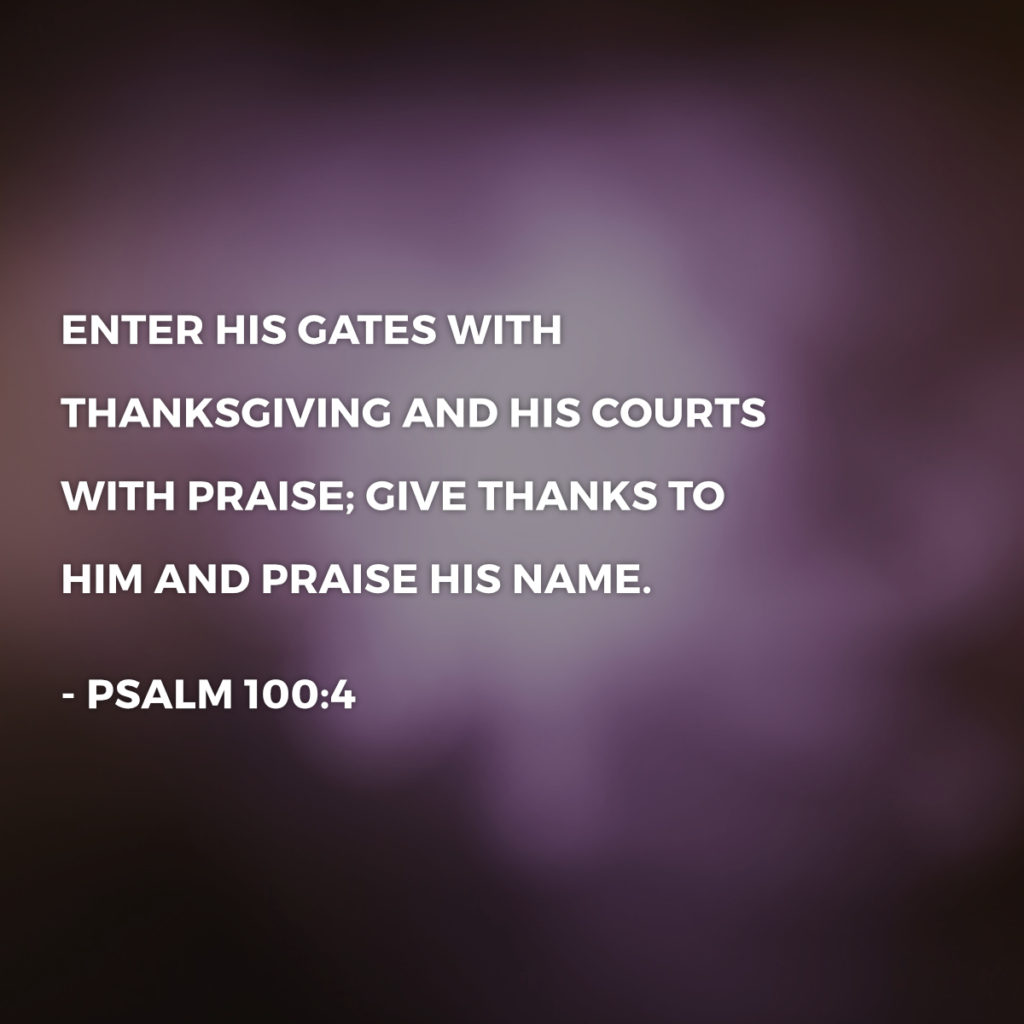 Psalm 69:30
"I will praise God's name in song and glorify him with thanksgiving."

2 Corinthians 4:15
"All this is for your benefit, so that the grace that is reaching more and more people may cause thanksgiving to overflow to the glory of God."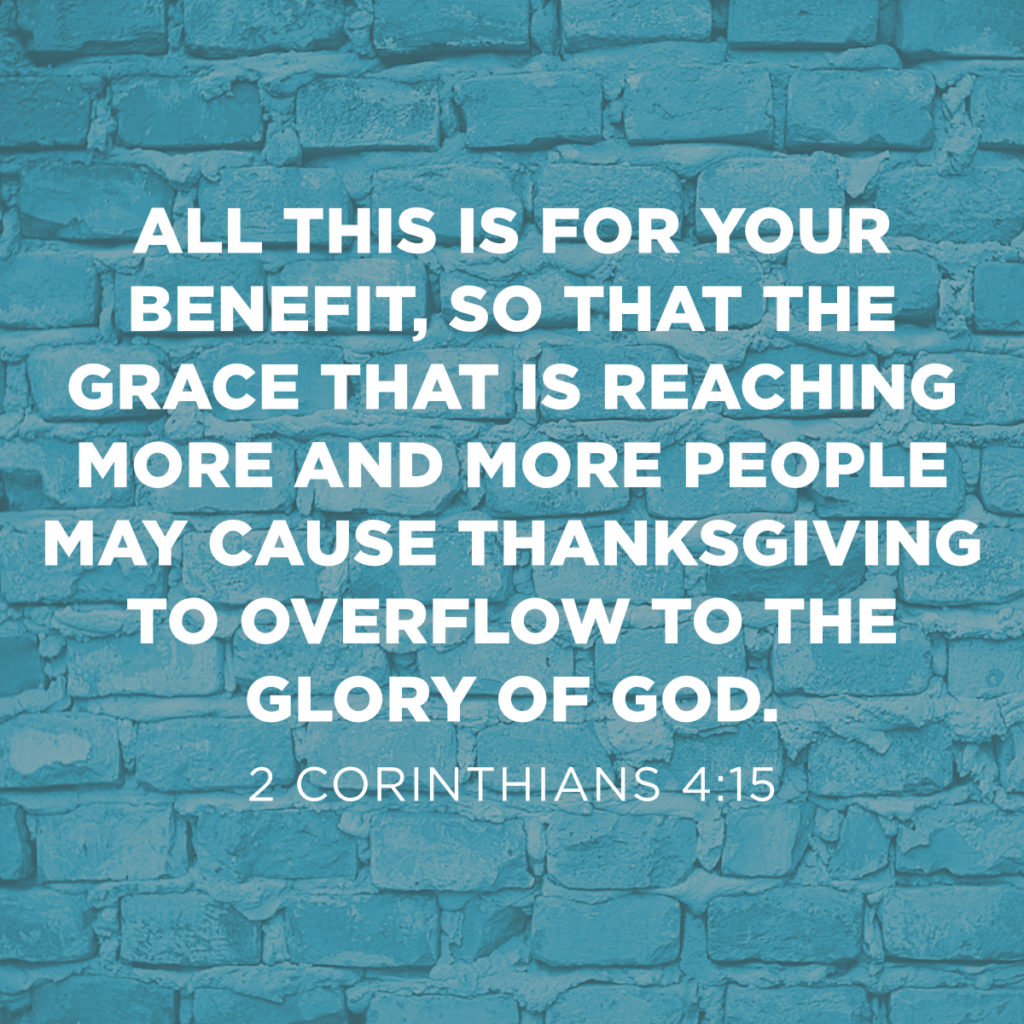 Ephesians 5:4
"Nor should there be obscenity, foolish talk or coarse joking, which are out of place, but rather thanksgiving."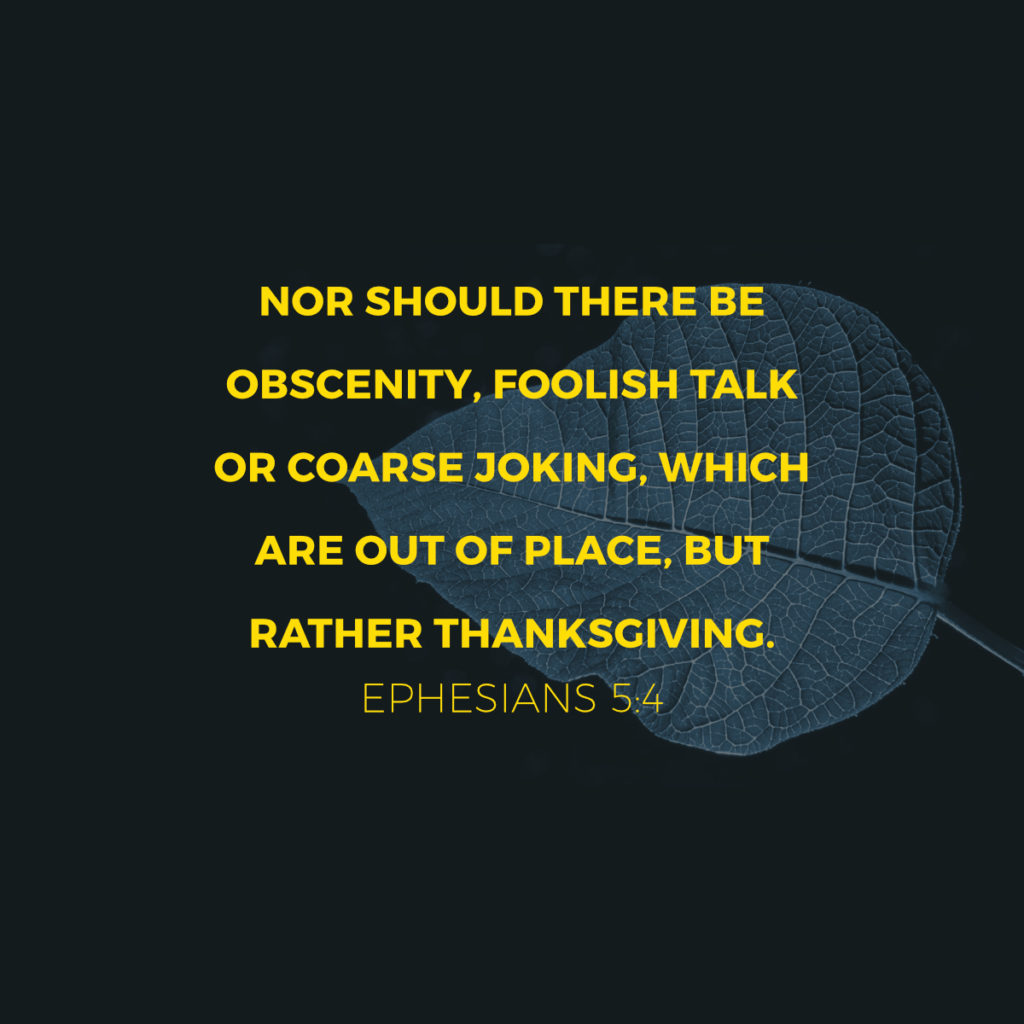 Philippians 4:6
"Do not be anxious about anything, but in every situation, by prayer and petition, with thanksgiving, present your requests to God."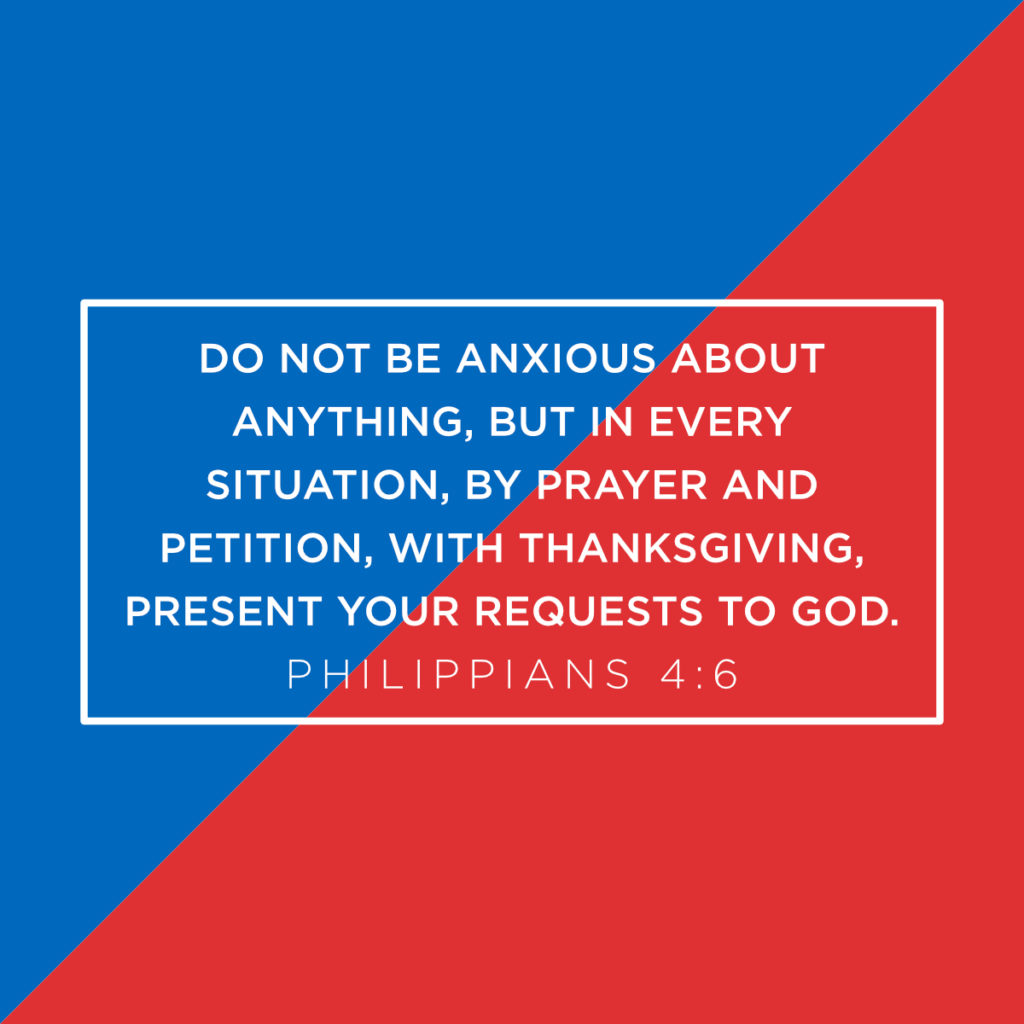 2 Corinthians 9:11
"You will be enriched in every way so that you can be generous on every occasion, and through us your generosity will result in thanksgiving to God."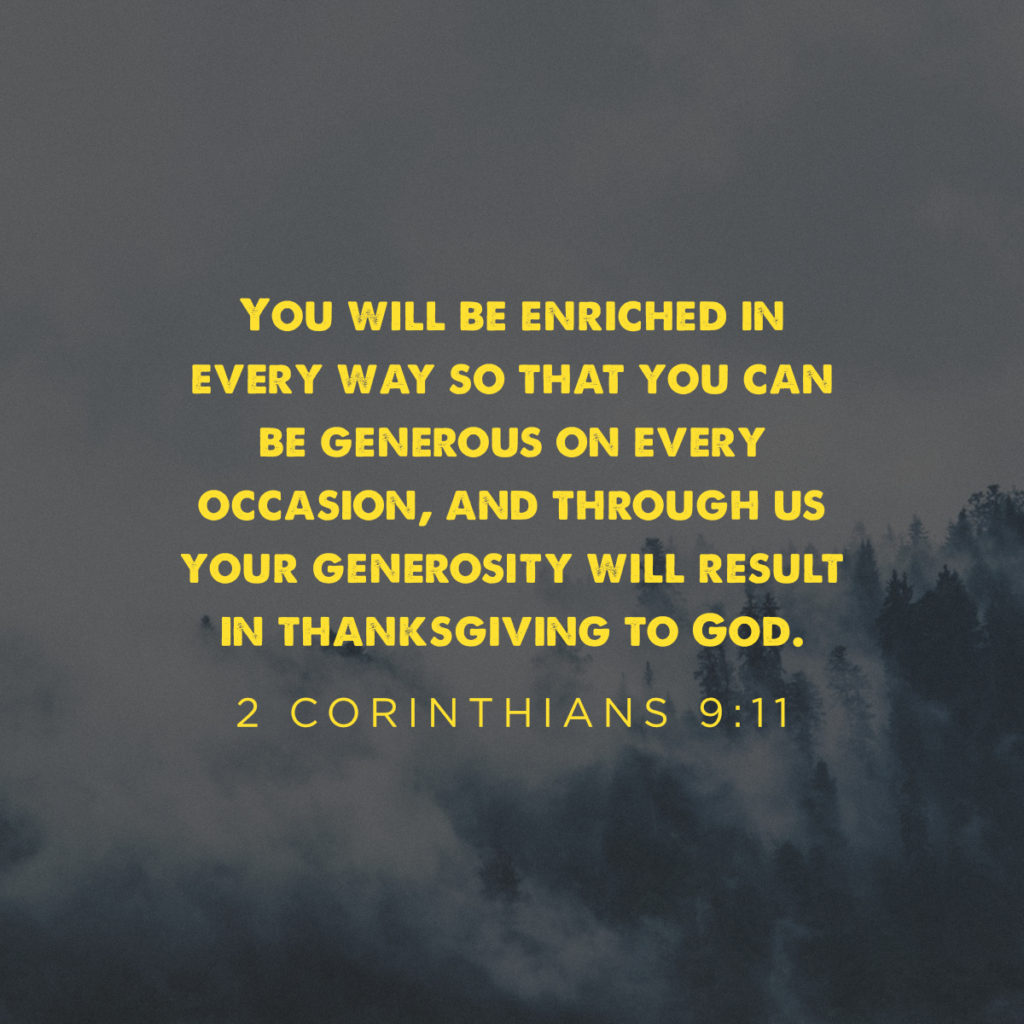 1 Thessalonians 5:18
"Give thanks in all circumstances; for this is God's will for you in Christ Jesus."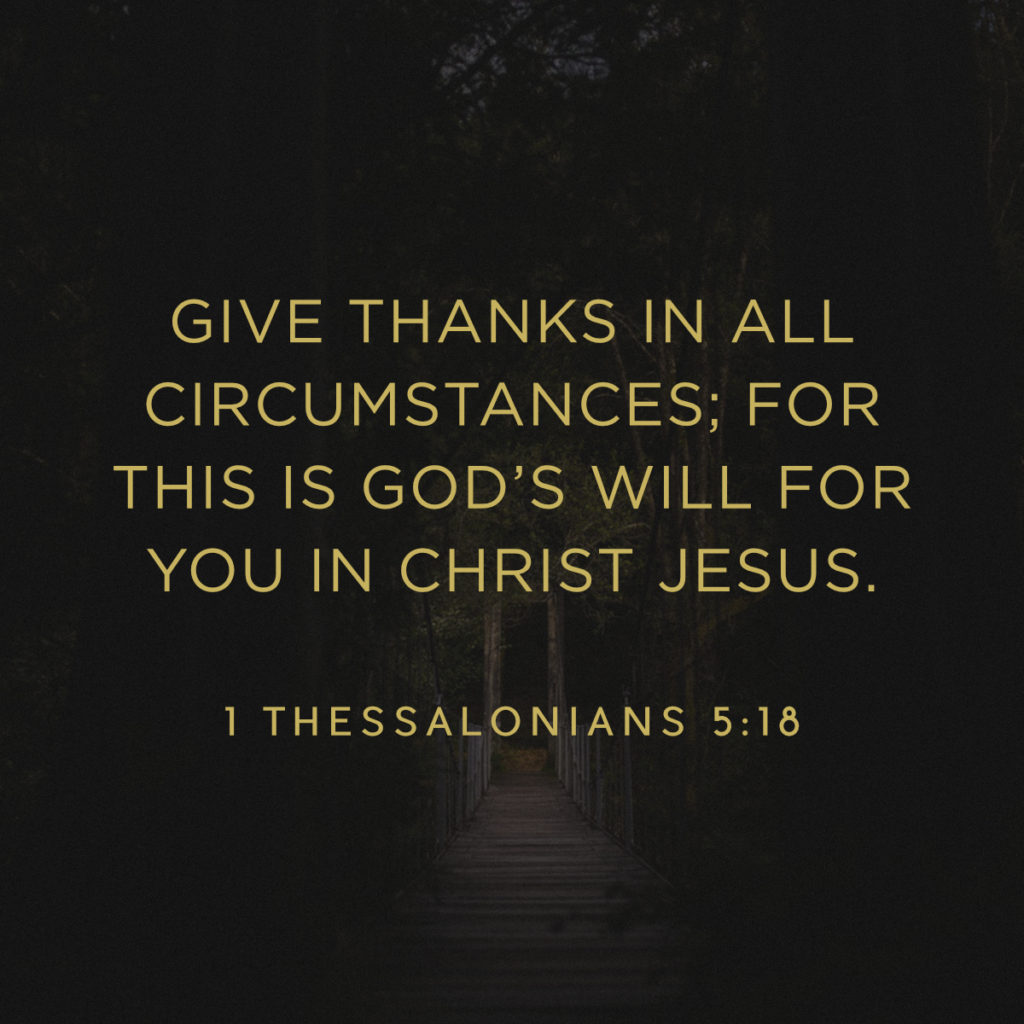 Feel free to download any or all of these Thanksgiving social media graphics and share on your own social media accounts.
ADDITIONAL RESOURCE DOWNLOAD
If you are looking for MORE free graphics to use this week, click over to Church Butler and grab the complete Thanksgiving graphics download kit totally free for churches.
About Author