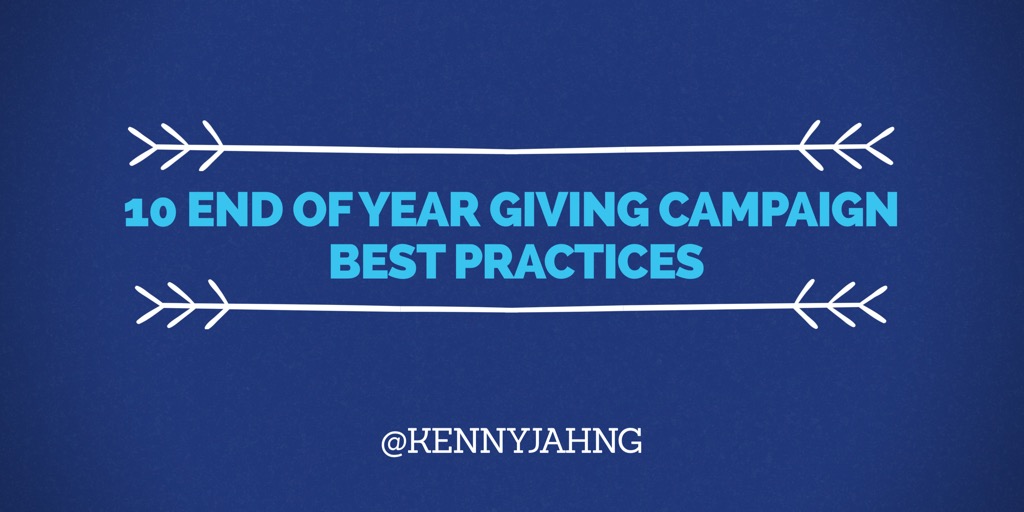 10 End of Year Giving Campaign  Best Practices
THE END OF YEAR IS HERE
Can you believe it?
We are in the last quarter of the year. The countdown has begun!
Soon we will be in the full throes of end of your giving campaigns.
Here is an infographic with a list of 10 best practices for when you were sitting down to write your end of year giving campaign emails and appeals.
10 Best Practices for Writing Your End-Of-The-Year Giving Campaign
Did this list of best practices miss anything important?
Please let me know when the comment below on what other items should really make the list of best practices of end of year giving appeals.
About Author