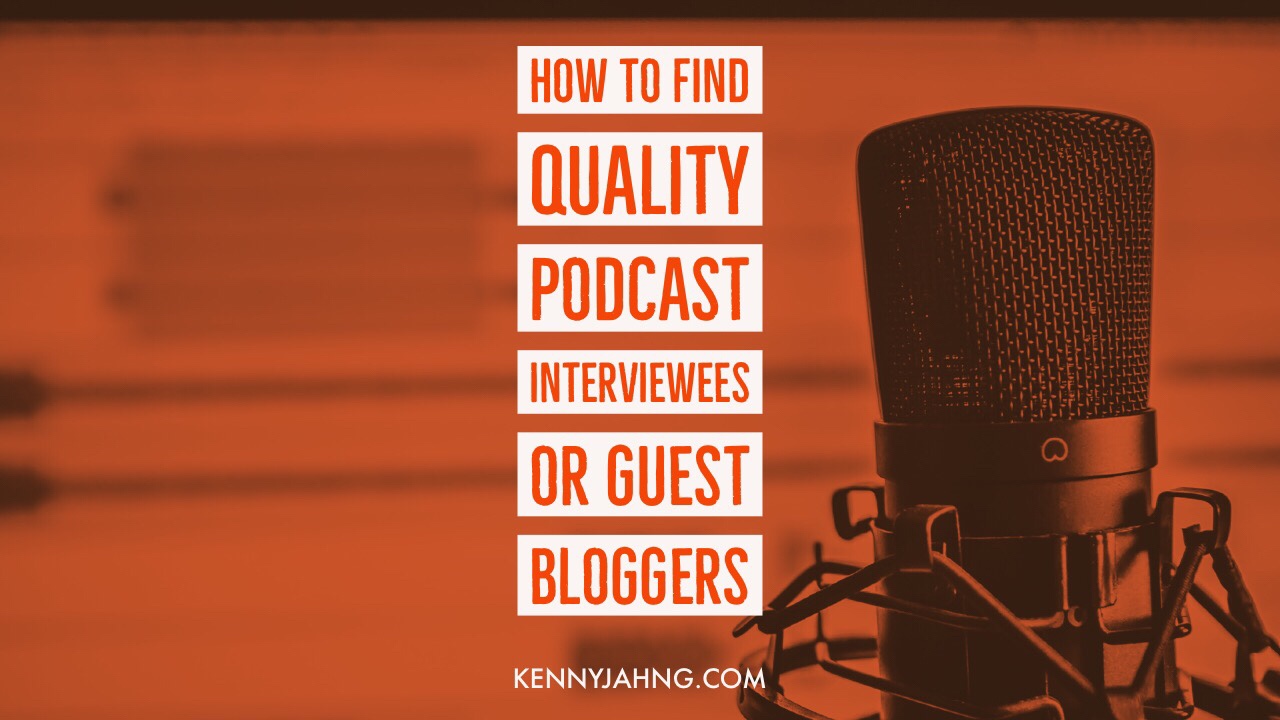 How to Find Quality Podcast Interviewees or Guest Bloggers
Weather of the guest bloggers or podcast interview ease, many people I talk to hit a brick wall like writers block. They can't generate enough ideas for how to Identify and reach out more people in the niche category of their podcast or blog to collaborate with.
Here's a quick hit list: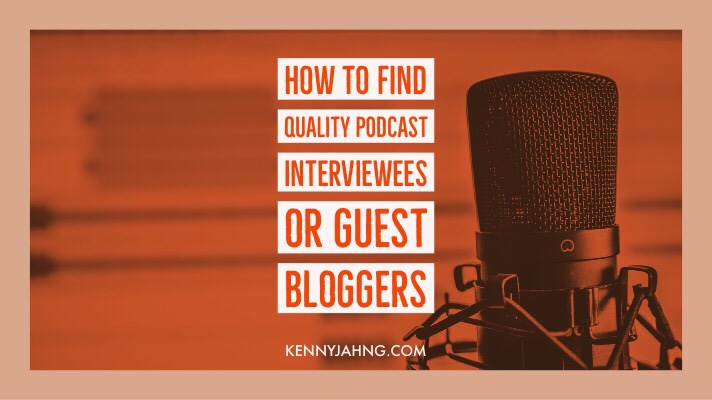 How to identify great candidates for a guest blog or podcast interviewee:
1. Google "guest blog" + your category.
People who guest blog are unique. They are proactive. They are willing to put in the effort and Prioritize generating content for another outlet. Do you or that other outlet. Using Google to find people who are already guest blogging in your category is like a turbo charged filter. These people already have been asked to contribute to another platform, and they have follow through. Why not ask them to do it again for you?
2. Online summit speakers.
You have seen this genre of Content pop up more and more in the faith based space. It definitely has been around a while in the secular marketplace. Online summer it's our conferences that are hosted virtually on the web across multiple days, the whole point is to gather together dozens of speakers and present their talks with in one, two, three days. These are a treasure trove of potential invitees. Look up past online some it's in your category, and reach out to the speakers.
3. Amazon.com.
Amazon vast book collection is like a secret weapon in research that most people don't think about as a source by default.
But with the proliferation of Kindle e-books and self publishing, and the fact that new books are pumped out daily – books, after all, are the business cards of today in America – it makes the Earth's largest bookseller a great place to do research.
Searching the site for people who have published on topics related to your blog or podcast is super simple.
Reaching out to the authors is a no-brainer.
Especially if you let them mention their book, or explicitly view of attribution and links to their books on Amazon for sale.
You could do it in their bio, you can do it in the intro, etc.
In the end, these are great sources of finding more contributors. What's great is that by these methods you will find someone who is relevant to your platform whether it be a blog or podcast.
HAVE YOU EVER REACHED OUT TO AN INTERVIEWEE OR GUEST BLOGGER THAT YOU DIDN'T PERSONALLY KNOW BEFORE?
About Author