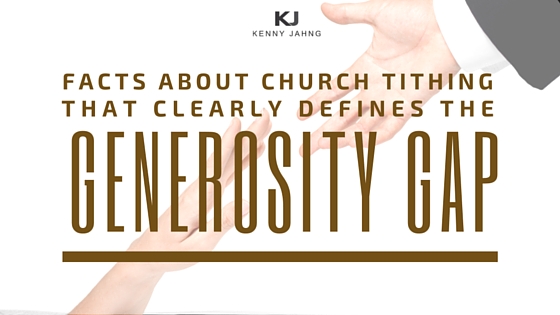 Eyebrow-Raising Facts About Church Tithing That Clearly Defines The Generosity Gap
Giving is one of the most sensitive topics in churches today if not taught and communicated in an appropriate away. Some of the people in the congregation may not fully understand it and even fight about it, thus, resulting in a Generosity Gap.
The Generosity Gap is a state where a community's giving is unfocused and leads to a lack of consistent tithing and giving across the community.
And this could be alarming especially to churches who don't have a solid foundation of financial support. How can churches continue to make an impact and difference in the world if the amount of funds received are limiting ministry potential? It's really a continuous struggle for many churches.
Here are a few but very alarming statistics about church tithing that clearly defines the Generosity Gap: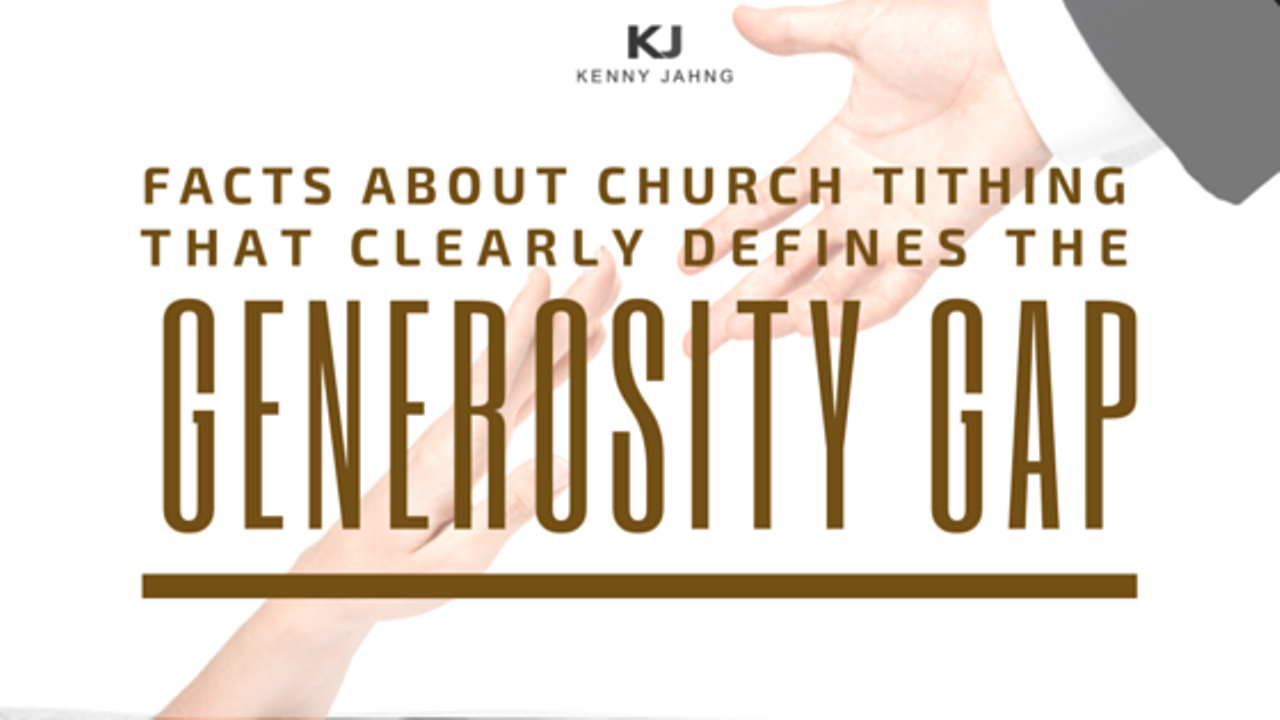 Tithers make up only 10-25 percent of a normal congregation. (Christianity Today)
Click To Tweet
Only 5% tithe, and 80% of Americans only give 2% of their income. (Church Development)
Click To Tweet
Christians are giving at 2.5% of income; during the Great Depression it was 3.3%. (ChurchLeaders)
Click To Tweet
Only 3-5% of Americans who give to their local church do so through regular tithing. (HRF)
Click To Tweet
When surveyed, 17% of Americans state that they regularly tithe. (HRF)
Click To Tweet
For Christian families making less than $20k/yr, 8% of them gave at least 10% in tithing. (HRF)
Click To Tweet
For families making $75k+, the church tithing figure drops to just 1%. (HRF)
Click To Tweet
3 out of 4 people who don't go to church make donations to nonprofit organizations. (HRF)
Click To Tweet
The average giving by adults who attend US Protestant churches is about $17 a week. (HRF)
Click To Tweet
37% of regular church attendees and Evangelicals don't give money to church. (HRF)
Click To Tweet
17% of American families have reduced the amount that they give to their local church. (HRF)
Click To Tweet
7% of churchgoers have dropped regular giving by 20% or more. (HRF)
Click To Tweet
About 10 million tithers in the US donate $50 billion yearly to church & non-profits. (HRF)
Click To Tweet
77% of those who tithe give 11%–20% or more of their income, far more than the baseline of 10% (HRF)
Click To Tweet
7 out of 10 tithers do so based on their gross and not their net income. (HRF)
Click To Tweet
As a church leader, you already know the benefits of tithing and the promised blessings behind it. How then do we close this Generosity Gap?
About Author