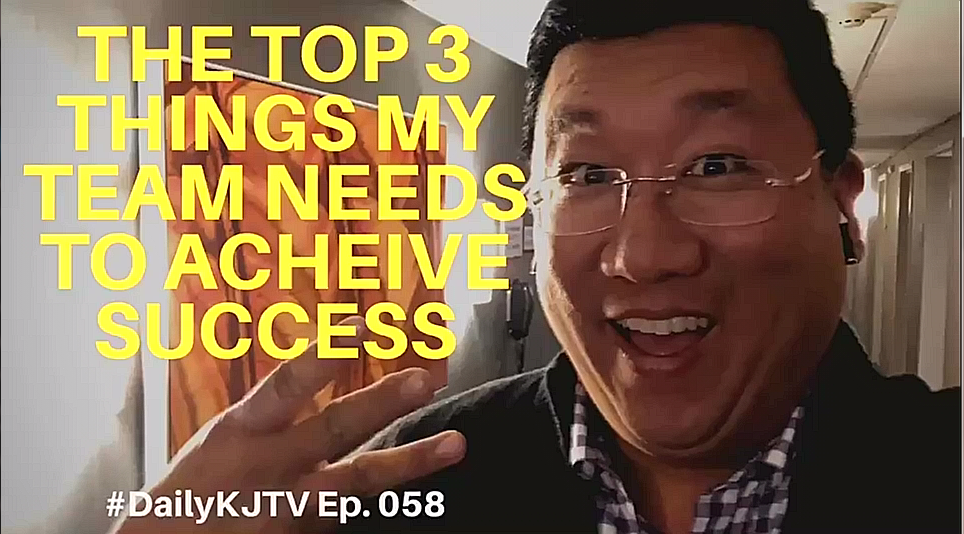 #DailyKJTV Episode 58 Top THREE Things My Team Needs to Achieve Success
It's taken me awhile. . .
But I think I finally figured out how to incrementally empower my team 💪🏼.
How to encourage a bias for action ✅.
How to cultivate ownership 📊📈.
How to help slowly extract myself from the daily nitty gritty 🔩⚙️, which makes me the bottleneck 🐌🤦🏻‍♂️ for progress 💯🕴🏼and success 🏅🏆.
This is Ep. #058 of my year of video.
Share 👩🏻‍💻, Like 👍 & comment ✏️ please! 🙏🏼
✅ Follow my hashtag#DailyKJTV hashtag#LinkedInVideo vlog channel 👉🏼👉🏼 www.LinkedIn.com/in/KennyJahng
#teamwork #empower #entrepreneurship #entrepreneurslife #linkedincreator #linkedinvideo #managementstyle