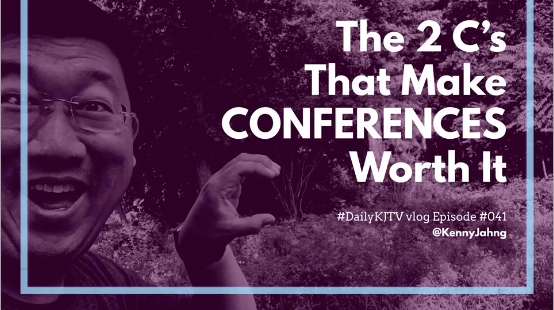 #DailyKJTV Episode 41 What Makes a Conference WORTH IT to Attend?
Are you following my vlog 👉🏼👉🏼 #DailyKJTV??
Episode #041 is all about #Conferences
#LinkedInVideo #LinkedInCreator #EntrepreneurLife #Networking
Check out: Justin J. Dean & Van Baird's www.ThatCC.com Conference this week in Atlanta.
In the Buckhead Triangle region? Ping me and let's meet up!