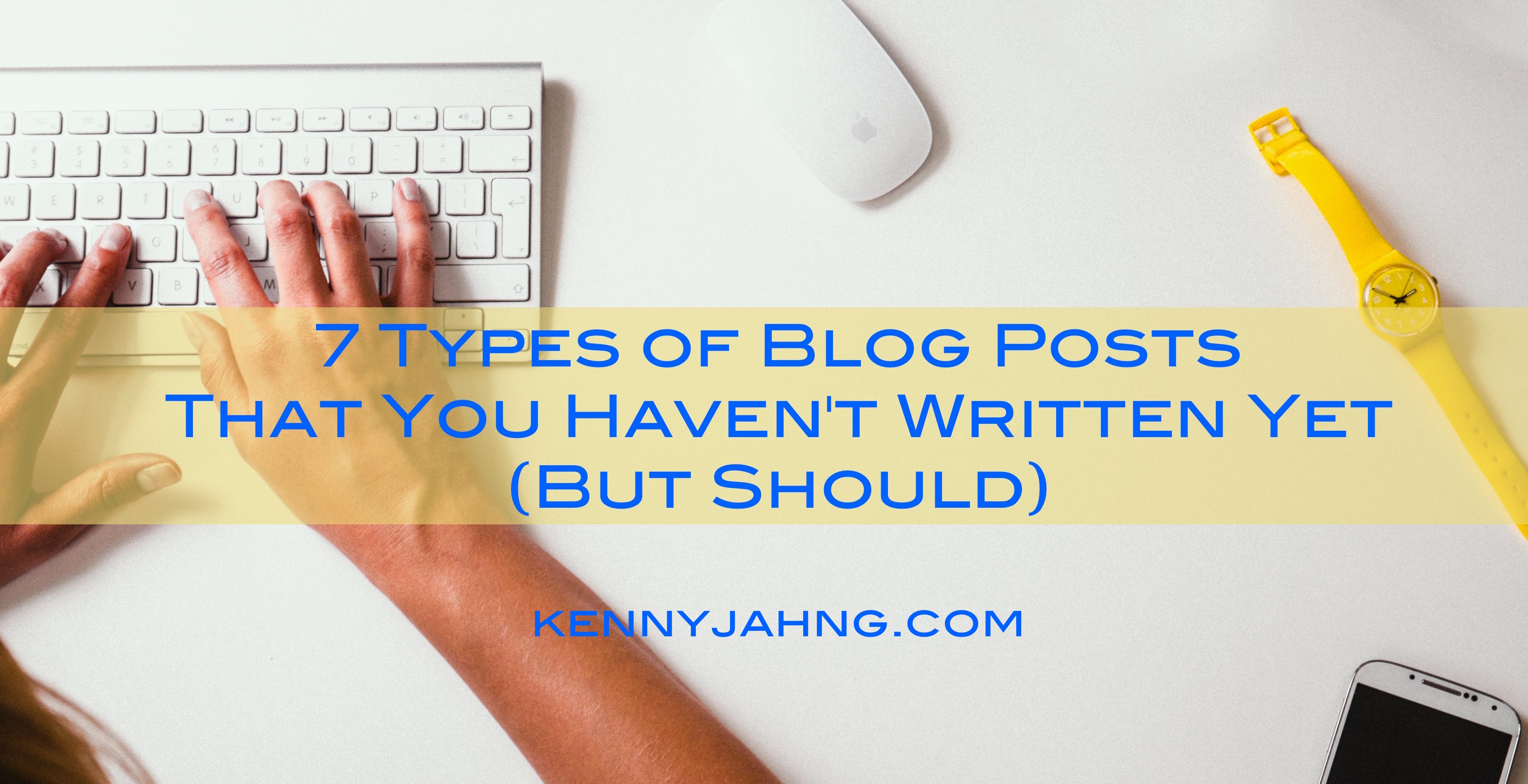 7 Types of Blog Posts That You Haven't Written Yet (But Should)
So many bloggers I talk to have a blog, but don't blog (regularly, or not recently).  Writer's block.  Lack of things to say.  So many excuses.  "Yeah, I should blog more," is a very common response.
The truth is, there are two ways to approach your own outpost on the web: Strategic vs. opportunistic.
If you choose the later and don't have the bias for action to keep populating your random-ish periodical on the web, you're a dead duck.
But if you're strategic and start to plan what content type and sequence of content you'll produce, it's 10,000x easier to make it happen.  Your plan doesn't even have to be extensive.  You can write down a quarterly plan that simply details the next 12 weeks.
Lastly, you probably need more creative options for how you're going to present the content on your site.
Here's a list of 7 different ways to blog that you haven't pursued yet: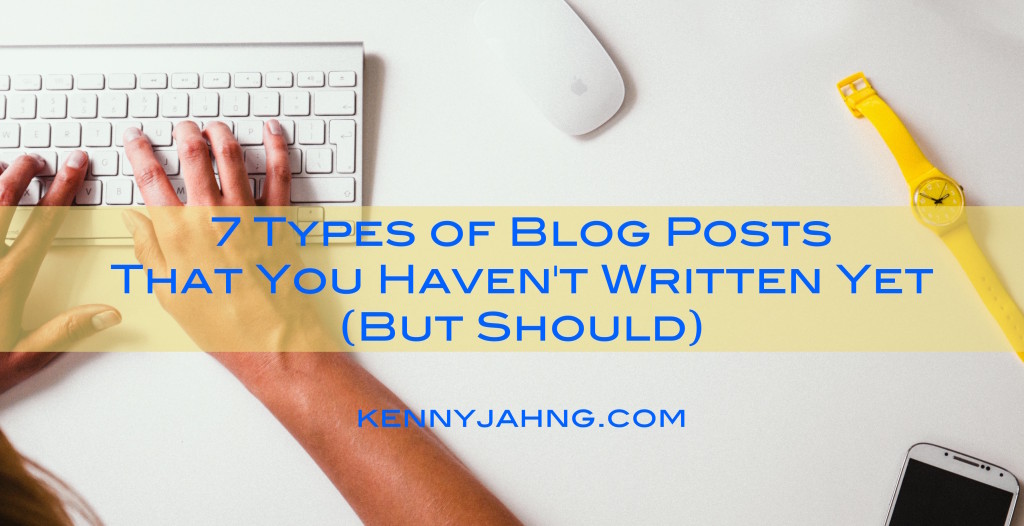 Lists of Predictions – these are GREAT types of posts because they are opinion-based and EVERYONE has an opinion.  That is a great trigger for people to chime in and comment and respond to yours.  Engagement!  You might try to stretch your predictions a bit so that it draws people into the conversation just a quicker too 😉
FAQ's on a topic you want to be known for – these posts are super practical and can quickly become reference articles attracting a bunch of inbound links over time.  They're easy to produce – simply jot down a bunch of questions first in outline form.  Then go back and quickly respond to each one.  Voila!
List of services, tools or resources that you personally use –  People love getting "a look behind the curtain," and seeing what you personally use and recommend.  These are especially helpful if you explain HOW you use each and WHY you do.  If you can entice people to respond with their own, you might learn a thing or two yourself in the process as well.
Infographics – Either rev up www.Canva.com or design your own from scratch, but producing a quick infographic to help frame an idea, situation, narrative, will help readers engage on a particular subject.  Lazy-man's way? Hit up Google Image Search for _________ infographic, embed one that you find and provide some commentary.  Pick a point or two featured and expand upon them.  Share why the content presented works or doesn't. Use it as a launching pad for your own commentary or thesis on the subject.
Email-based interview with someone relevant to your blog readership community – Look up a couple of people that your readers would love to hear from — send them a nice email to introduce yourself and blog, ask for a quick interview, and better yet, include 3-5 questions that they can answer right there and then to complete the request.  Send it out to a couple of people.  At least one of them are bound to respond.  Format and publish!  Don't forget to let them know when you publish so that they might share it with their audience through their own social media channels.
People you follow. Share some link love and share lists of things you consume or follow.  Who's blogs do you read? Who's Twitter accounts do you follow?  Which people do you listen to when it's podcast time? Which authors, movie-reviewers, actors, etc do you get a kick out of?  Invite others to share their own.  Best case scenario is when there's enough engagement that people discover new options to try on their own.
YouTube videos on a particular subject. YouTube is the 2nd largest search engine for a reason. There's a video on just about anything. And there's usually more than one too.  Pick any specific subject and search YouTube to find a couple of relevant videos that goes in-depth, share a DIY tutorial, or shares the fundamentals of the topic.  Embed the videos into a single post and comment why you're aggregating these and posting them together.  What's the common thread? Why should someone pay attention to the topic they all speak to?
What do you think about these types of blog posts?  Any other "stretch" type posts that will get the creative juices flowing too?
About Author