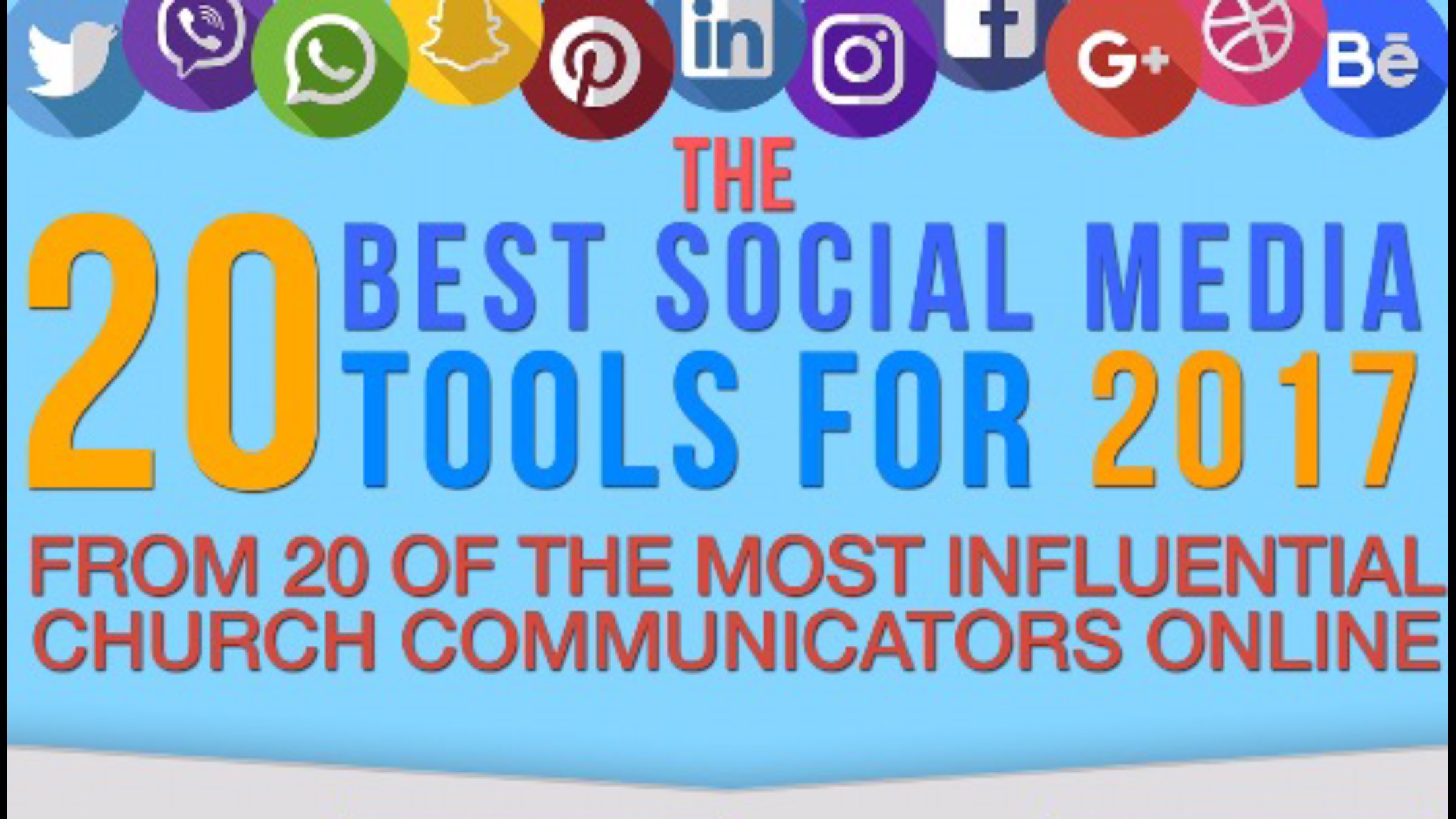 The 20 Best Social Media Tools for 2017
The social media marketing communications landscape changes so rapidly.
So fast that you can almost talk in dog years!
Doesn't it feel like Instagram Stories has been around since it all began? Or doesn't Facebook Live feel so natural that it's hard to believe it is a relatively a new-fangled concept to broadcast live over a social media platform?
As we turn the page to a new year for 2017, I thought I'd reach out to some of the best church communicators online to ask them what is on their radar? What are they using today? What are they trying out or getting excited about?
It's neat to see what tools the top #ChSocM people are using for social media
Click To Tweet
Here is the list of THE 20 BEST SOCIAL MEDIA TOOLS FOR 2017 from 20 of the most influential church communicators online.
View Full Size

View Full Size
If you'd like a PDF version of the infographic, just click here to download for free!
What tools are you using for social media in 2017? 
Share one you are excited to use for our next addition of our Top Cool Tools List: www.bit.ly/2017smlist
About Author