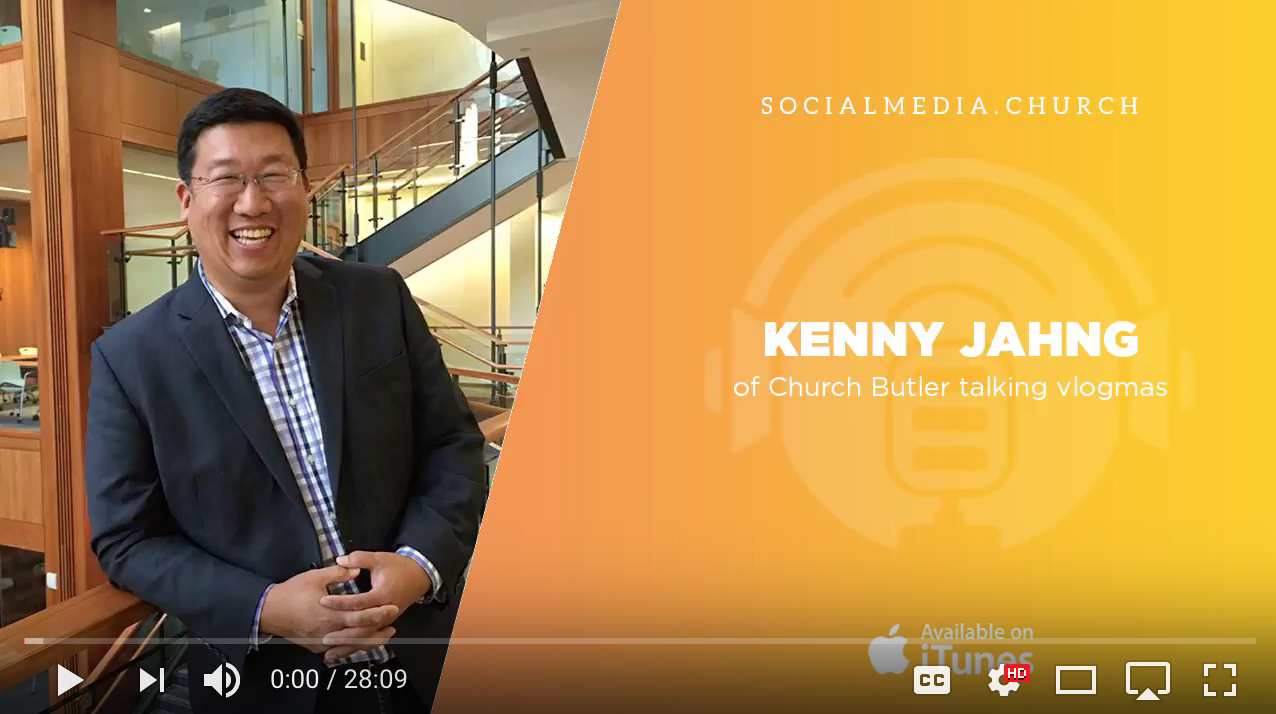 Social Media Podcast: Talking about VLOGMAS
Today I was interviewed by Nils Smith of the Social Media Church Podcast about my recent #VLOGMAS video journey this past month.
Check out the conversation where I share some insights and reflections as well as some details on how I actually captured, edited and published the video series online and on YouTube.
WHAT WOULD IT TAKE YOU TO VLOG FOR 30 DAYS STRAIGHT? Let me know in the comments below!
About Author