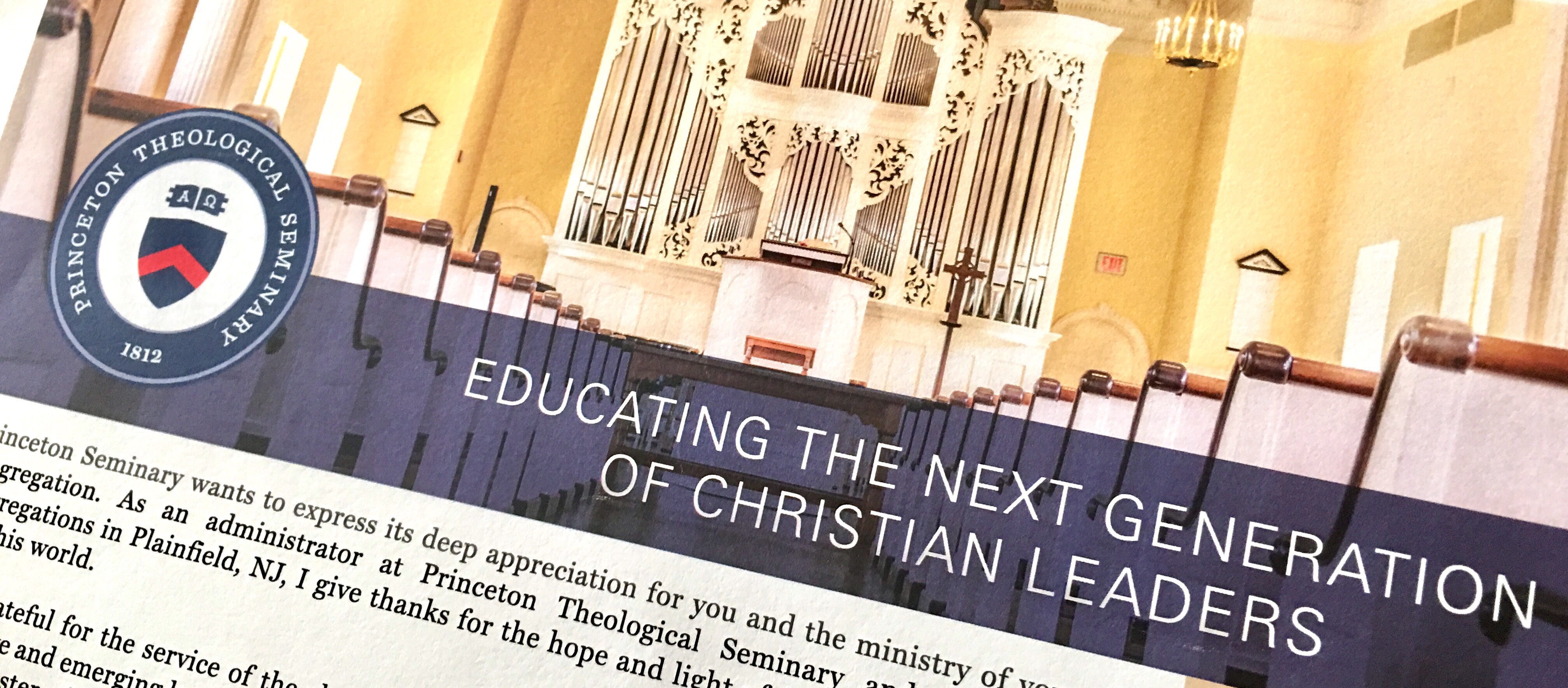 Honor In Your Work
Today I got a piece of direct mail. Instead of throwing it out into the recycle bin, I am keeping this one for good.
It's the first official printed piece from my alma mater, Princeton Theological Seminary, with its new logo mark on the envelope in the return address area.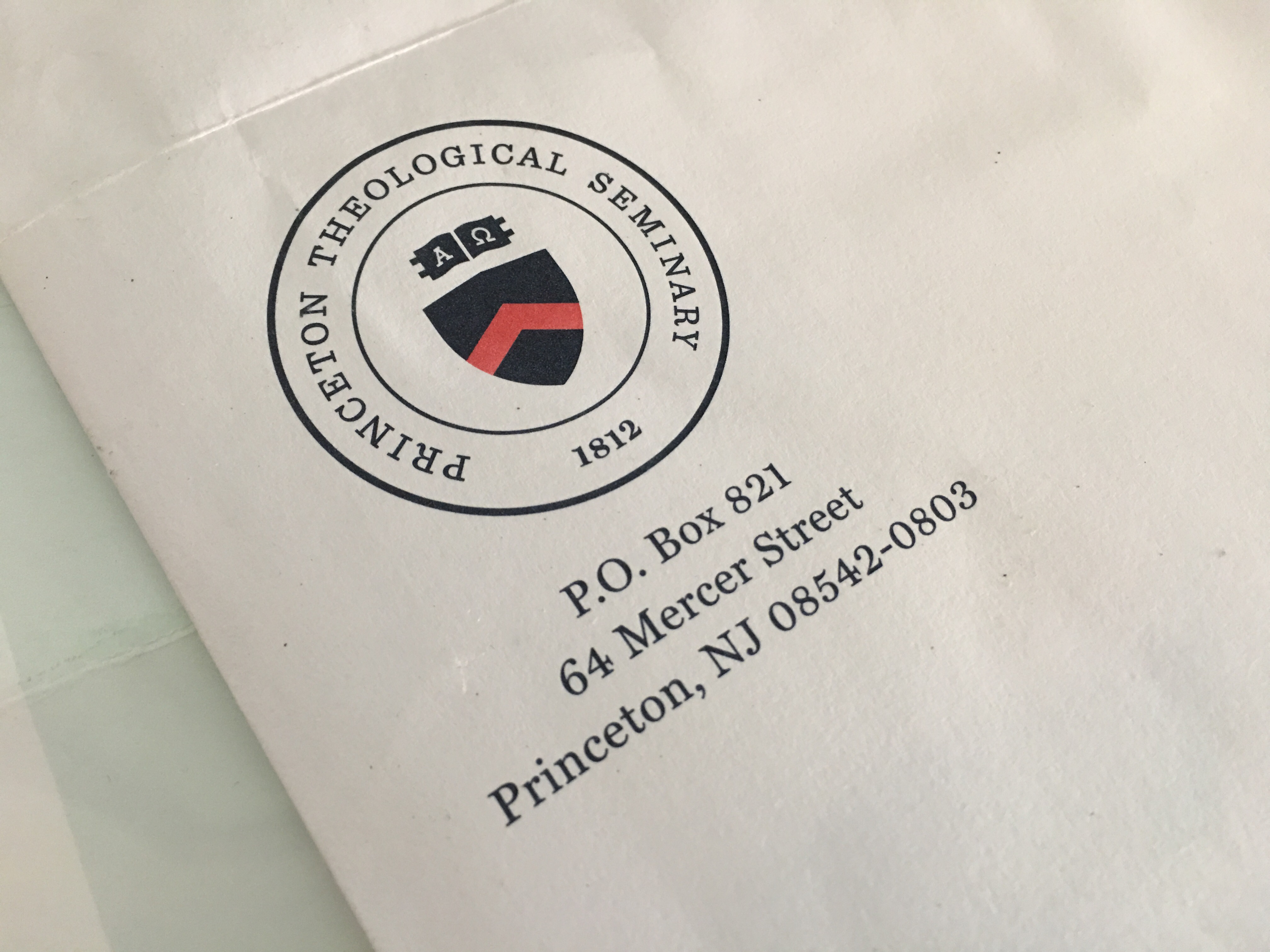 I'm keeping it because it was an honor and a pleasure to work on the project to rebrand the entire institution – and that included this brand-new identity mark.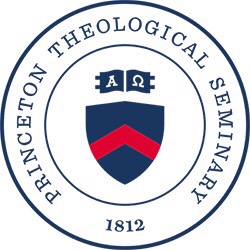 Countless hours of strategy, discussion, revisions, meetings over fonts and colors went into this mark alone. And that's only a portion of the branding and digital media project.
It's a celebration of over a year of work together with my creativity disruption compatriot and collaboration partner Jason Locy, founder and creative director of FiveStone. Jason is brilliant at design. I believe when we team up for strategic brainstorming and plan development, we are able to bring out excellence in design. And when we talk about deisgn, it isn't just visual.
There is a difference between brand, identity, marketing, and advertising. I've been meaning to write about how and why these aren't all the same, although people mix them up or collapse them into one "thing" all the time.
The point is that it has been an honor to work with a team at Princeton Theological Seminary that understands the need to do proper brand excavation and start from the very foundation.
Not all communications teams understand that if you want to make a significant impact and change in direction in your overall branding and messaging experience you need to make sure everything is in alignment, with intention, and built with an aspiration for longevity and timelessness.
It's why one of the first things I teach coaching clients is the importance of discipline in strategy. Frameworks like my SWAT lens for communications plans help us stay disciplined and focused. But it first starts with our posture and approach to the work.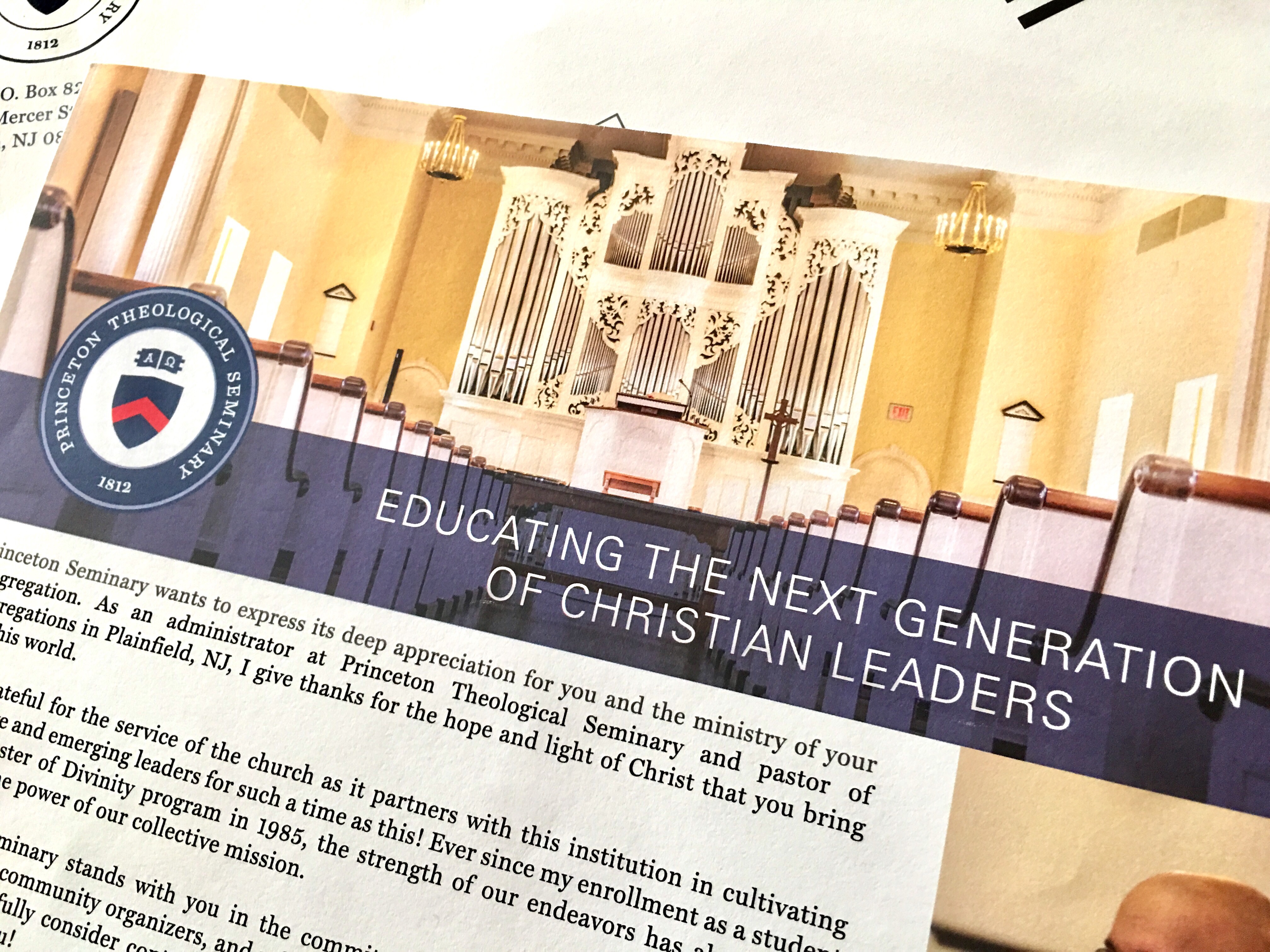 We have been able to produce a full brand system for the Seminary that provides structure for the diversity of use cases as well as flexibility for the internal communications teams to apply the brand to future needs as they arise.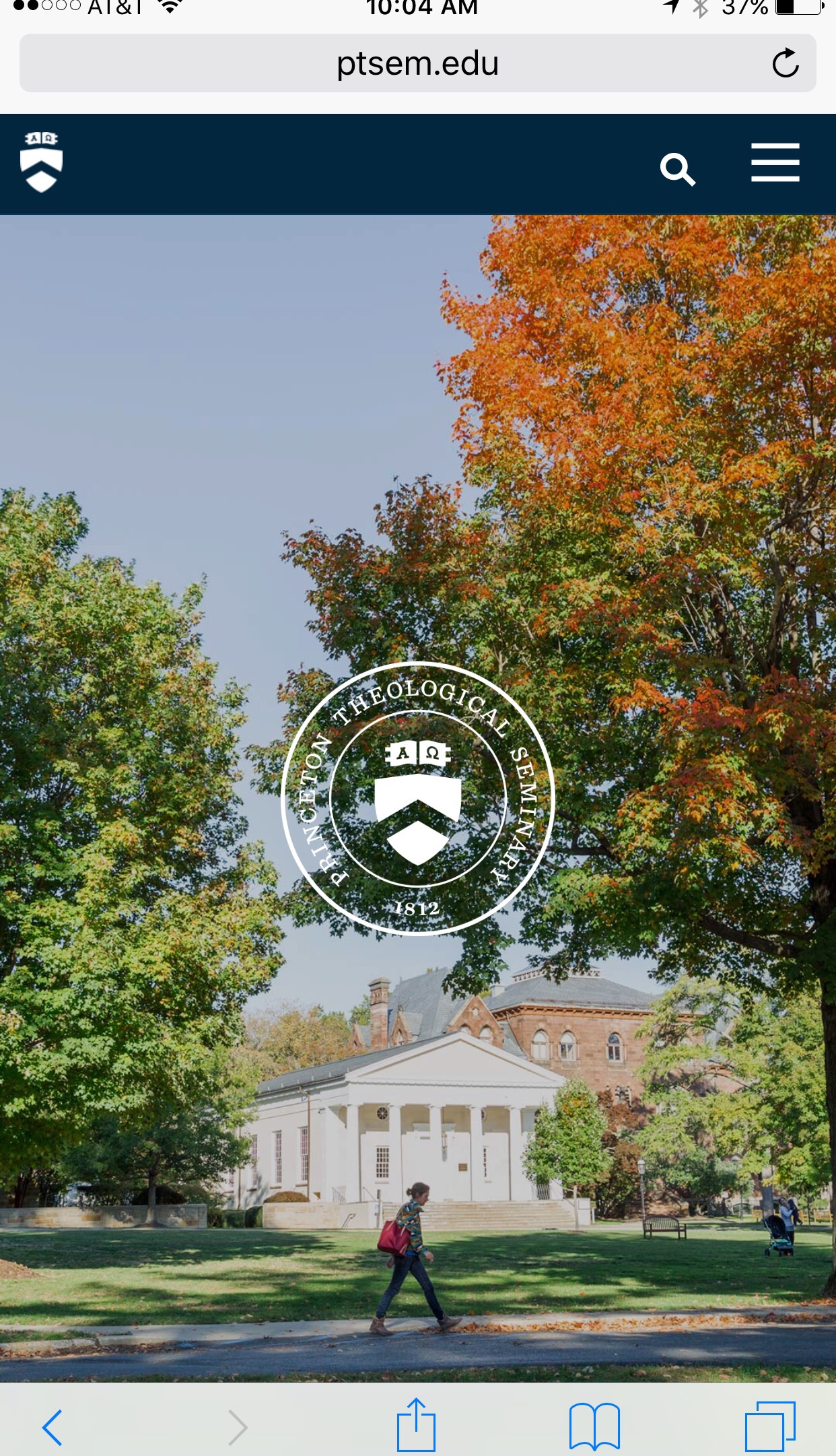 The new PTS website we launched is a complete overhaul. Go take a look!
It's a new digital experience that hopefully everyone will agree is light years ahead of where the former site was previously situating the institution for every audience that came into view of it.
Everything will eventually change on campus going forward. All the standard stuff like stationary and business cards, printed collateral, signage, even the embossed seal that is applied to diplomas. It's a lot! And the fruits of our work will be utilized for years to come if not decades.
It's client work like this for a historic and prestigious institution that keeps you on your toes because you want to do your best work.
And it is a good reminder regarding all the other projects on the roster — that our team needs to approach all creative execution that we provide for our clients with excellence. A good question for our team is: is what we are doing displaying the honor it is for us to steward another organization's brand and messaging?
When a client hires you, they are trusting you. Many people are too casual about that.
Click To Tweet
I'm proud of our work for PTS because I feel that we have given our hearts and minds to the project — we have made decisions throughout the project as if it was for us personally. It all came our great because we have felt all along that it is an honor that they chose to work with us.
How much of your daily work are you executing with this type of posture?
About Author