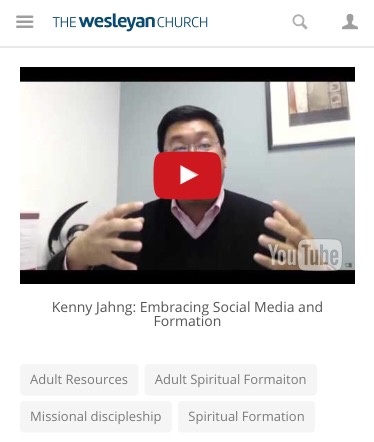 Missional Discipleship Via Social Media
I was recently asked to speak at The Wesleyan Church's Missional Discipleship Conference Online.
Here is my interview segment with Jeremy Summers of their Church Multiplication & Discipleship division.
It was an honor to be invited into the conversation. I love what they are doing. Their efforts to build momentum are reflected in the growth of the denomination overall in recent years.
What caught your attention in the conversation?
About Author